Here is a selection of YA excerpts from new books that have recently hit the web.

And I Darken (The Conquerors Saga #1) by Kiersten White
Publisher: Delacorte Press
Release date: June 28th 2016
No one expects a princess to be brutal. And Lada Dragwlya likes it that way. Ever since she and her gentle younger brother, Radu, were wrenched from their homeland of Wallachia and abandoned by their father to be raised in the Ottoman courts, Lada has known that being ruthless is the key to survival. She and Radu are doomed to act as pawns in a vicious game, an unseen sword hovering over their every move. For the lineage that makes them special also makes them targets.
To read an excerpt, click here.

The Dark Days Club (Lady Helen #1) by Alison Goodman
Publisher: Viking Books
Release date: January 26th 2016
London, April 1812. On the eve of eighteen-year-old Lady Helen Wrexhall's presentation to the queen, one of her family's housemaids disappears-and Helen is drawn into the shadows of Regency London. There, she meets Lord Carlston, one of the few who can stop the perpetrators: a cabal of demons infiltrating every level of society. Dare she ask for his help, when his reputation is almost as black as his lingering eyes?
To read an excerpt, click here.

Genius (The Game #1) by Leopoldo Gout
Publisher: Feiwel & Friends
Release date: June 7th 2016
Trust no one. Every camera is an eye. Every microphone an ear. Find me and we can stop him together. Get ready for Zero Hour as 200 geniuses from around the world go head to head in a competition hand-devised by India's youngest CEO and visionary. The Stakes are higher than you can imagine. Like life and death. Welcome to the revolution. And get ready to run.
To read an excerpt, click here.

Infinity Lost (The Infinity Trilogy #1) by S. Harrison
Publisher: Skyscape
Release date: November 5th 2015
In the near future, one corporation, Blackstone Technologies, has changed the world: no disasters, no poverty, and life-altering technology. Blackstone has the impunity to destroy—or create—as it sees fit. Infinity "Finn" Blackstone is the seventeen-year-old daughter of Blackstone's reclusive CEO—but she's never even met him. When disturbing dreams about a past she doesn't remember begin to torment her, Finn knows there's only one person who can provide answers: her father.
To read an excerpt, click here.

The Last Star (The 5th Wave #3) by Rick Yancey
Publisher: G.P. Putnam's Sons Books for Young Readers
Release date: May 24th 2016
We're here, then we're gone, and that was true before they came. That's always been true. The Others didn't invent death; they just perfected it. Gave death a face to put back in our face, because they knew that was the only way to crush us. It won't end on any continent or ocean, no mountain or plain, jungle or desert. It will end where it began, where it had been from the beginning, on the battlefield of the last beating human heart.
To read an excerpt, click here.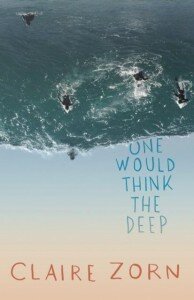 One Would Think the Deep by Claire Zorn
Publisher: University of Queensland Press
Release date: May 2016
One Would Think the Deep is set in 1997 and centres around seventeen year old Sam. Sam has been raised by his mother and was very close to his maternal grandparents, his aunt and his cousin, until a rift caused his mum to become estranged from them. In the aftermath of his mum's sudden death, Sam finds himself reunited with his extended family and moved to a small coastal town south of Sydney.
To read an excerpt, click here.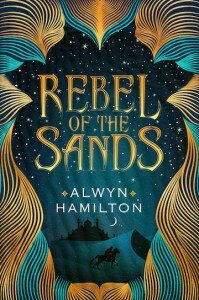 Rebel of the Sands by Alwyn Hamilton
Publisher: Penguin
Release date: March 8th 2016
Destined to wind up "wed or dead," Amani's counting on her sharpshooting skills to get her out of Dustwalk. When she meets Jin, a mysterious and devastatingly handsome foreigner, in a shooting contest, she figures he's the perfect escape route. But in all her years spent dreaming of leaving home, she never imagined she'd gallop away on a mythical horse, fleeing the murderous Sultan's army, with a fugitive who's wanted for treason.
To read an excerpt, click here.

Riders (Riders #1) by Veronica Rossi
Publisher: Tor Teen
Release date: February 16th 2016
For eighteen-year-old Gideon Blake, nothing but death can keep him from achieving his goal of becoming a U.S. Army Ranger. As it turns out, it does. Recovering from the accident that most definitely killed him, Gideon finds he has become War, one of the legendary four horsemen of the apocalypse. If he stands any chance of saving his friends and the girl he's fallen for–not to mention all of humankind–he needs to convince the skeptical government officials the world is in imminent danger.
To read an excerpt, click here.

Sparked (Metal Bones #1) by Sheena Snow
Publisher: Soul Mate Publishing
Release date: December 16th 2015
In a not-too-distant future, robots composed of metal for bones, electric cords for veins, and synthetics for skin are now available. Alec Cypher is everything a robot is not supposed to be: deep, dark, and dangerously human. And for some reason, he wants to save Vienna from the government's prying, vindictive eyes. Going forward, Vienna will have to learn to trust robots and battle the growing feelings she never thought possible . . . feelings for the green-eyed, soul-searching robot named Alec.
To read an excerpt, click here.

Traffick (Tricks #2) by Ellen Hopkins
Publisher: Margaret K. McElderry Books
Release date: November 3rd 2015
Eden, a preacher's daughter who turns tricks in Vegas is helped into a child prostitution rescue; Seth, a gay farm boy disowned by his father finds himself without money or resources other than his own body; Whitney, a privileged kid coaxed into the life by a pimp. How these teenagers face the aftermath of their experiences is the soul of this story that exposes the dark, ferocious underbelly of the child trafficking trade.
To read an excerpt, click .