A few weeks ago I was with an unusually specific request: a list of fantasy and sci-fi YA novels published in 2016 which employ the enemies-to-lovers trope. Since I love a research challenge, I did my best to oblige. Without further ado, here's a selection of enemies-to-lovers sci-fi and fantasy books which hit the shelves in 2016!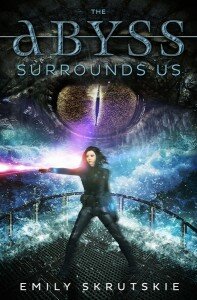 The Abyss Surrounds Us (The Abyss Surrounds Us #1) by Emily Skrutskie
Publisher: Flux
Release date: February 8th
For Cassandra Leung, bossing around sea monsters is just the family business. But when the pirate queen Santa Elena swoops in, Cas's dream of being a full-time trainer seems dead in the water.

Beyond the Red (Beyond the Red #1) by Ava Jae
Publisher: Sky Pony Press
Release date: March 1st
Alien queen Kora has a problem as vast as the endless crimson deserts. She's the first female ruler in generations, but her people call for her violent younger brother to take the throne.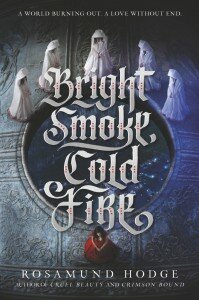 Bright Smoke, Cold Fire (Bright Smoke, Cold Fire #1) by Rosamund Hodge
Publisher: Balzer + Bray
Release date: September 27th
Mahyanai Romeo and Juliet Catresou share a love deeper than duty. But the magic laid on Juliet compels her to punish the enemies of her clan—and Romeo just killed her cousin. Which means he must die.

Crooked Kingdom (Six of Crows #2) by Leigh Bardugo
Publisher: Henry Holt
Release date: September 27th
Kaz Brekker and his crew have just pulled off a heist so daring even they didn't think they'd survive. But instead of divvying up a fat reward, they're right back to fighting for their lives.

The Great Hunt (The Eurona Duology #1) by Wendy Higgins
Publisher: HarperTeen
Release date: March 8th
A strange beast terrorizes the kingdom of Lochlanach. In an act of desperation a proclamation is sent to all of Eurona—kill the creature and win Princess Aerity's hand in marriage.

Ruined (Ruined #1) by Amy Tintera
Publisher: HarperTeen
Release date: May 3rd
Emelina Flores has nothing. Her home in Ruina has been ravaged by war. But because Em has nothing, she has nothing to lose. Driven by a blind desire for revenge, Em sets off to rescue her kidnapped sister.

The Shadow Queen (Ravenspire #1) by C.J. Redwine
Publisher: Balzer + Bray
Release date: February 16th
Lorelai Diederich, crown princess and fugitive, has one mission: kill the queen who took her father's life. To do that, Lorelai needs to be the strongest sorceress Ravenspire has ever seen.

Starflight (Starflight #1) by Melissa Landers
Publisher: Disney Hyperion
Release date: February 2nd
When a twist of fate lands Solara Brooks and Doran Spaulding in trouble with law enforcement on Earth, Doran and Solara must get past their enmity to work together and evade those out for their arrest.

Sword and Verse (Sword and Verse #1) by Kathy Macmillan
Publisher: HarperTeen
Release date: January 19th
When the royal Tutor-in-training is executed for sharing the guarded language of the king with slaves and Raisa is chosen to replace her, Raisa knows that any slipup could mean death.

The Winner's Kiss (The Winner's Curse #3) by Marie Rutkoski
Publisher: Farrar, Straus & Giroux
Release date: March 29th
As the war intensifies, both Kestrel and Arin discover that the world is changing. The East is pitted against the West, and they are caught in between. With so much to lose, can anybody really win?
And for those of us who aren't so interested in romance, here's a few enemies-to-friends sci-fi/fantasy books that released in 2016!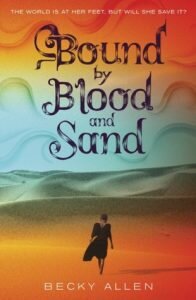 Bound by Blood and Sand (Bound by Blood and Sand #1) by Becky Allen
Publisher: Delacorte
Release date: October 11th
Jae is a slave in a dying desert world. Lord Elan's family rules the realm. He comes to the estate where Jae works, searching for hidden magic to replenish the Well. But Jae would rather see the world burn.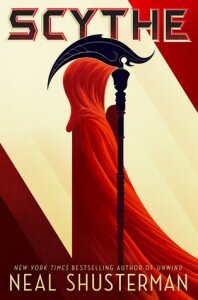 Scythe (Arc of a Scythe #1) by Neal Schusterman
Publisher: Simon & Schuster Books for Young Readers
Release date: November 22nd
In a world where the only way to die is to be killed by professional reapers ("scythes"), Citra and Rowan are teenagers who have been selected to be scythe's apprentices, but only one of them will be chosen.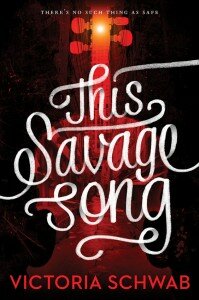 This Savage Song (Monsters of Verity #1) by Victoria Schwab
Publisher: Greenwillow Books
Release date: July 5th
Kate Harker and August Flynn are the heirs to a divided city—a city where the violence has begun to breed actual monsters. But after a failed assassination attempt the pair must flee for their lives.