There's almost always a villain in YA fantasy. That one person who despises the hero so much that they will kill anyone who stands in their way of defeat. Sometimes the villain is the hero's parent; sometimes the villain is the king; and sometimes the villain is a six year old girl. Regardless of their identity, we sometimes sympathize with the villain and some of us even root for them which makes the villain just as important to the story as the hero.
As a big fantasy fan, I've read my share of good and bad villains and here is my list of great villains in YA fantasy.

An Ember in the Ashes (An Ember in the Ashes #1) by Sabaa Tahir
Publisher: Razorbill
Release Date: April 28 2015
Laia is a poor teen who barely scrapes by in the Martial Empire. When she meets Elias, the Empire's best soldier, she learns the horrors and tyranny of her world. As the two get swept up in each others lives, both realize fate might not be in their own hands.
Villain: The Commandant-She incarcerates, brands, and manipulates everyone including her own child to advance her agenda but because of her daddy issues and difficult choices, we sympathize with her.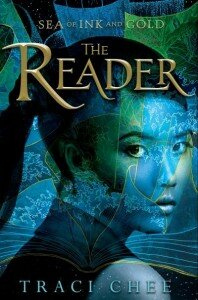 The Reader (Sea of Ink and Gold #1) by Traci Chee
Publisher: Putnam
Release Date: September 13 2016
After her father is brutally murdered, Sefia flees with her aunt Nin, who teaches her to hunt, track, and steal. But when Nin is kidnapped, the only clue to her disappearance is a mysterious book.
Villain: Tanin-Tanin desperately wants that book Sefia has and although she's kidnapped Sefia's aunt and threatens her as she tracks her around their world, she demonstrates moments of compassion. Tanin's complexity really shines in book 2, The Speaker.

Gilded Cage (Dark Gifts #1) by Vic James
Publisher: Del Rey Books
Release Date: February 14 2017
Our world belongs to the Equals — aristocrats with magical gifts — and all commoners must serve them for ten years. But behind the gates of England's grandest estate lies a power that could break the world.
Villain: Siilyen-Is Silyen fighting for the commoners or is he playing a weird twisted game for his own enjoyment? No one really knows his motive yet but his mysterious behavior makes him intriguing.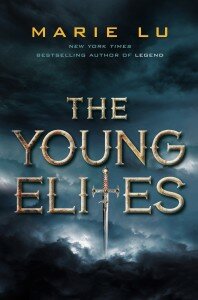 The Young Elites (The Young Elites #1) by Marie Lu
Publisher: GP Putman's Sons Books
Release Date: October 7 2014
Adelina Amouteru is the survivor of a deadly illness which turned her black hair silver and left her with only a jagged scar where her left eye once was. But the fever also left Adelina with mysterious and powerful abilities, and a desire to destroy all who dare to cross her.
Villain: Adelina-Adelina is the hero and the anti-hero in her own story. She's beaten and left for dead by her father so we understand her anger however, she desperately wants the throne and sacrifices almost everything to get there.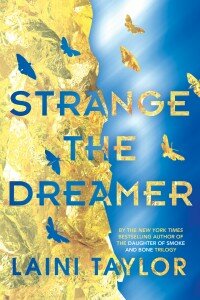 Strange the Dreamer (Strange the Dreamer #1) by Laini Taylor
Publisher: Little Brown
Release Date: March 28 2017
Strange the Dreamer is the story of: the aftermath of a war between gods and men, a mysterious city stripped of its name, a mythic hero with blood on his hands, a young librarian with a singular dream, a girl every bit as perilous as she is imperilled, alchemy and blood candy, nightmares and godspawn, moths and monsters, friendship and treachery, love and carnage.
Villain: Minya-Minya stopped growing so she's twenty years old in a six year old's body and the parent of the group. She posses a lot of power and has no problem taunting and terrifying the other teens. She risked her life to save them and they owe her their lives and possibly their loyalty.