Here is a selection of YA excerpts from new books that have recently hit the web.

And I Darken by Kiersten White
Publisher: Delacorte Press Books for Young Readers
Release date: June 28th 2016
No one expects a princess to be brutal. And Lada Dragwlya likes it that way. Ever since she and her gentle younger brother, Radu, were wrenched from their homeland of Wallachia and abandoned by their father to be raised in the Ottoman courts, Lada has known that being ruthless is the key to survival. She and Radu are doomed to act as pawns in a vicious game, an unseen sword hovering over their every move. For the lineage that makes them special also makes them targets.
To read an excerpt, click here.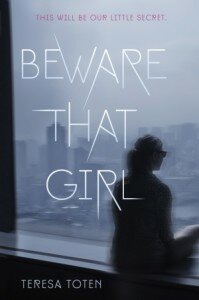 Beware That Girl by Teresa Toten
Publisher: Delacorte
Release date: May 31st 2016
As the scholarship student at Waverly School, Kate has her work cut out for her: her plan is to climb the social ranks and land a spot at Yale. She's already found her "people"–specifically in the cosseted, mega-wealthy yet deeply damaged Olivia Sumner. When Mark Redkin joins the Waverly administration and charms his way into the faculty and students' lives it becomes increasingly obvious that Redkin poses a threat to Kate, in a way she can't reveal and can't afford to ignore.
To read an excerpt, click here.

The Crown's Game (The Crown's Game #1) by Evelyn Skye
Publisher: Balzer + Bray
Release date: May 17th 2016
The Crown's Game is an ancient duel of magical skill—the greatest test an enchanter will ever know. The victor becomes the Imperial Enchanter and the Tsar's most respected adviser. The defeated is sentenced to death. Raised on tiny Ovchinin Island her whole life, Vika is eager for the chance to show off her talent in the grand capital of Saint Petersburg. But can she kill another enchanter—even when his magic calls to her like nothing else ever has?
To read an excerpt, click here.

The Darkest Corners by Kara Thomas
Publisher: Delacorte
Release date: April 19th 2016
Tessa and Callie have never talked about what they saw the summer they were nine. But ever since she left, Tessa has had questions. Things have never quite added up. And now she has to go back to Fayette—to Wyatt Stokes, sitting on death row; to Lori Cawley, Callie's dead cousin; and to the one other person who may be hiding the truth. Only the closer Tessa gets to the truth, the closer she gets to a killer—and this time, it won't be so easy to run away.
To read an excerpt, click here.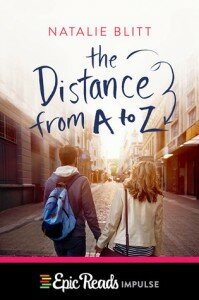 The Distance from A to Z by Natalie Blitt
Publisher: Epic Reads Impulse
Release date: January 12th 2016
Seventeen-year old Abby has only one goal for her summer: to make sure she is fluent in French—well, that, and to get as far away from baseball and her Cubs-obsessed family as possible. A summer of culture and language, with no sports in sight. That turns out to be impossible, though, because her French partner is the exact kind of boy she was hoping to avoid. But Zeke in French is a different person than Zeke in English. And Abby can't help but fall for him, hard.
To read an excerpt, click here.

Every Exquisite Thing by Matthew Quick
Publisher: Little, Brown Books for Young Readers
Release date: May 10th 2016
Nanette O'Hare is an unassuming teen who has played the role of dutiful daughter for as long as she can remember. But when a beloved teacher gives her his worn copy of The Bugglegum Reaper–a mysterious, out-of-print cult classic–the rebel within Nanette awakens. As she befriends the reclusive author, falls in love with a young troubled poet, and attempts to insert her true self into the world with wild abandon, Nanette learns the hard way that rebellion sometimes comes at a high price.
To read an excerpt, click here.

Glass Sword (Red Queen #2) by Victoria Aveyard
Publisher: HarperTeen
Release date: February 9th 2016
Mare Barrow's blood is red—the color of common folk—but her Silver ability, the power to control lightning, has turned her into a weapon that the royal court tries to control. The crown calls her an impossibility, a fake, but as she makes her escape from Maven, the prince—the friend—who betrayed her, Mare uncovers something startling: she is not the only one of her kind. Pursued by Maven, now a vindictive king, Mare sets out to find and recruit other Red-and-Silver fighters to join in the struggle.
To read an excerpt, click here.

Highly Illogical Behavior by John Corey Whaley
Publisher: Dial
Release date: May 10th 2016
Solomon is agoraphobic. He hasn't left the house in three years, which is fine by him. Lisa desperately wants to get into the second-best psychology program for college (she's being realistic). But how can she prove she deserves a spot there? Solomon is the answer. Determined to "fix" Sol, Lisa thrusts herself and her boyfriend Clark into his life. Soon, all three teens are far closer than they thought they'd be, and when their facades fall down, their friendships threaten to collapse, as well.
To read an excerpt, click here.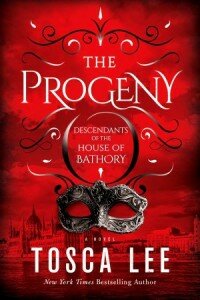 The Progeny (Descendants of the House of Bathory #1) by Tosca Lee
Publisher: Howard Books
Release date: May 24th 2016
Emily Jacobs is the descendant of a serial killer. Now, she's become the hunted. She's on a quest that will take her to the secret underground of Europe and the inner circles of three ancient orders—one determined to kill her, one devoted to keeping her alive, and one she must ultimately save. The Progeny is the saga of a 400-year-old war between the uncanny descendants of "Blood Countess" Elizabeth Bathory, and a secret society dedicated to erasing every one of her descendants.
To read an excerpt, click here.

The Raven King (The Raven Cycle #4) by Maggie Stiefvater
Publisher: Scholastic
Release date: April 26th 2016
The fourth and final installment in the spellbinding series from the irrepressible, #1 New York Times bestselling author Maggie Stiefvater. All her life, Blue has been warned that she will cause her true love's death. She doesn't believe in true love and never thought this would be a problem, but as her life becomes caught up in the strange and sinister world of the Raven Boys, she's not so sure anymore.
To read an excerpt, click here.

Riders (Riders #1) by Veronica Rossi
Publisher: Tor Teen
Release date: February 16th 2016
Recovering from the accident that most definitely killed him, Gideon finds himself with strange new powers and a bizarre cuff he can't remove. His death has brought to life his real destiny. He has become War, one of the legendary four horsemen of the apocalypse. Over the coming weeks, he and the other horsemen–Conquest, Famine, and Death–are brought together by a beautiful but frustratingly secretive girl to help save humanity from an ancient evil on the emergence.
To read an excerpt, click .

Siren's Song (The Storm Siren Trilogy #3) by Mary Weber
Publisher: Thomas Nelson
Release date: March 1st 2016
With the loss of Tulla still fresh in mind, Rasha's fate unknown, and Lord Myles taken over by the dark ability, Nym and the few Bron soldiers rush to warn Cashlin's queen. Only to discover it may already be too late for the monarch and her eerie kingdom. As the Luminescents are sifting through Nym's past memories and the queen is reading into her future, Nym is given a choice of how to defeat Draewulf, but the cost may be more than she can bear.
To read an excerpt, click here.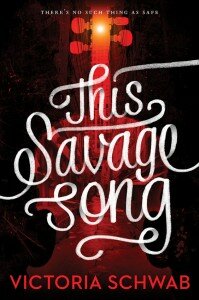 This Savage Song (Monsters of Verity #1) by Victoria Schwab
Publisher: Greenwillow Books
Release date: June 7th 2016
August Flynn is one of only three Sunai – dark creatures who use music to steal their victim's souls – in existence. When the chance arises to keep an eye on Kate Harker, daughter of the leader of North Verity, August jumps on it. When Kate discovers August's secret, the pair find themselves running for their lives and battling monsters from both sides of the wall. As the city dissolves into chaos, it's up to them to foster a peace between monsters and humans.
To read an excerpt, click here.

Unrivaled (Beautiful Idols #1) by Alyson Noël
Publisher: Katherine Tegen Books
Release date: May 4th 2016
Madison Brooks took destiny and made it her bitch a long time ago. She's Hollywood's hottest starlet, and the things she did to become the name on everyone's lips are merely a stain on the pavement, ground beneath her Louboutin heel. That is, until Layla, Aster, and Tommy find themselves with a VIP invite to the glamorous and gritty world of Los Angeles's nightlife and lured into a high-stakes competition where Madison Brooks is the target. Just as their hopes begin to gleam like stars through the California smog, Madison Brooks goes missing…
To read an excerpt, click here.

Wink Poppy Midnight by April Genevieve Tucholke
Publisher: Dial
Release date: March 22nd 2016
Wink is the odd, mysterious neighbor girl, wild red hair and freckles. Poppy is the blond bully and the beautiful, manipulative high school queen bee. Midnight is the sweet, uncertain boy caught between them. Wink. Poppy. Midnight. Two girls. One boy. Three voices that burst onto the page in short, sharp, bewitching chapters, and spiral swiftly and inexorably toward something terrible or tricky or tremendous.
To read an excerpt, click here.

You Know Me Well by Nina LaCour & David Levithan
Publisher: St. Martin's Griffin
Release date: June 7th 2016
Mark and Kate have sat next to each other for an entire year, but have never spoken. For whatever reason, their paths outside of class have never crossed. That is until Kate spots Mark miles away from home, out in the city for a wild, unexpected night. Kate is lost, having just run away from a chance to finally meet the girl she has been in love with from afar. Mark, meanwhile, is in love with his best friend Ryan, who may or may not feel the same way.
To read an excerpt, click here.