I get asked often what, exactly, #quietYA is. The traditional definition is about books that aren't very action packed and slower paced, but I use it to talk about books that are not bestsellers, not award winners, and that don't have any kind of book or TV deal. So often, the same books are discussed over and over again and unfortunately, books fall through the cracks. But I believe that every book published is needed by someone and I want to create the best possible chance to get those books in hands.
#quietYA is my attempt to make that happen.
Here are thirteen #quietYA books that released this month that you might have missed.

When I Am Through With You by Stephanie Kuehn
Publisher: Dutton Books for Young Readers
Release date: August 1
Ben Gibson is many things, but he's not sorry and he's not a liar. He will tell you exactly about what happened on what started as a simple school camping trip in the mountains. About who lived and who died. About who killed and who had the best of intentions. But he's going to tell you in his own time. Because after what happened on that mountain, time is the one thing he has plenty of.

The Epic Crush of Genie Lo by F.C. Yee
Publisher: Amulet Books
Release date: August 8
The struggle to get into a top-tier college consumes sixteen-year-old Genie Lo's every waking thought. But when her sleepy Bay Area town comes under siege from hell-spawn straight out of Chinese folklore, her priorities are suddenly and forcefully rearranged. Her only guide to the demonic chaos breaking out around her is Quentin Sun, a beguiling, maddening new transfer student from overseas. Quentin assures Genie she is strong enough to fight these monsters, for she unknowingly harbors an inner power that can level the very gates of Heaven.

Sasquatch, Love, and Other Imaginary Things by Betsy Aldredge and Carrie DuBois-Shaw
Publisher: Simon Pulse
Release date: August 8
It's bad enough that Samantha's parents, charter members of the Northern Ohio Bigfoot Society, have dragged their daughter around forever, hunting for yetis. But now they're doing it on national TV, and worse, in front of an aristocratic prep-school crew including a boy who disdains Samantha's family. But when he scorns her humble Ohio roots, she becomes determined to take him down.

The Authentics by Abdi Nazemian
Publisher: Balzer + Bray
Release date: August 8
Daria Esfandyar is Iranian-American and proud of her heritage, unlike some of the "Nose Jobs" in the clique led by her former best friend, Heidi Javadi. Daria and her friends call themselves the Authentics, because they pride themselves on always keeping it real. But in the course of researching a school project, Daria learns something shocking about her past, which launches her on a journey of self-discovery. It seems everyone is keeping secrets. And it's getting harder to know who she even is any longer.

The Hearts We Sold by Emily Lloyd-Jones
Publisher: Little, Brown Books for Young Readers
Release date: August 8
When Dee Moreno makes a deal with a demon—her heart in exchange for an escape from a disastrous home life—she finds the trade may have been more than she bargained for. And becoming "heartless" is only the beginning. What lies ahead is a nightmare far bigger, far more monstrous than anything she could have ever imagined. With reality turned on its head, Dee has only a group of other deal-making teens to keep her grounded, including the charming but secretive James Lancer. And as something grows between them amid an otherworldy ordeal, Dee begins to wonder: Can she give someone her heart when it's no longer hers to give?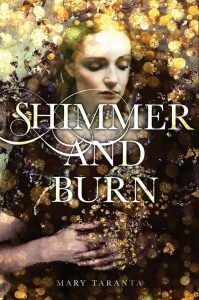 Shimmer and Burn by Mary Taranata
Publisher: Margaret K. McElderry Books
Release date: August 8
Faris grew up fighting to survive in the slums of Brindaigel while caring for her sister, Cadence. But when Cadence is caught trying to flee the kingdom and is sold into slavery, Faris reluctantly agrees to a lucrative scheme to buy her back, inadvertently binding herself to the power-hungry Princess Bryn, who wants to steal her father's throne. Now Faris must smuggle stolen magic into neighboring Avinea to incite its prince to alliance—magic that addicts in the war-torn country can sense in her blood and can steal with a touch.

Spellbook of the Lost and Found by Moira Fowley-Doyle
Publisher: Kathy Dawson Books
Release date: August 8
One stormy Irish summer night, Olive and her best friend, Rose, begin to lose things. It starts with simple items like hairclips and jewelry, but soon it's clear that Rose has lost something much bigger, something she won't talk about, and Olive thinks her best friend is slipping away. Then seductive diary pages written by a girl named Laurel begin to appear all over town. And Olive meets three mysterious strangers: Ivy, Hazel, and her twin brother, Rowan, secretly squatting in an abandoned housing estate. The trio are wild and alluring, but they seem lost too—and like Rose, they're holding tight to painful secrets.

The Art of Feeling by Laura Tims
Publisher: HarperTeen
Release date: August 15
Since the car accident, Samantha Herring has been in pain, not only from her leg injury, but also from her mother's death, which has devastated her family. After pushing away her friends, Sam has receded into a fog of depression. But then Sam meets Eliot, a reckless loner with an attitude and an amazing secret—he can't feel any pain. At first, Sam is jealous. But then she learns more about his medical condition…and his self-destructive tendencies. In fact, Eliot doesn't seem to care about anything at all—except maybe Sam.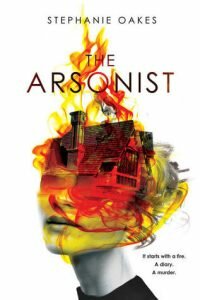 The Arsonist by Stephanie Oakes
Publisher: Dial Books
Release date: August 22
Molly Mavity is not a normal teenage girl. For one thing, her father is a convicted murderer, and his execution date is fast approaching. For another, Molly refuses to believe that her mother is dead, and she waits for the day when they'll be reunited . . . despite all evidence that this will never happen. Pepper Yusef is not your average teenage boy. A Kuwaiti immigrant with epilepsy, serious girl problems, and the most useless seizure dog in existence, he has to write a series of essays over the summer . . . or fail out of school. And Ava Dreyman—the brave and beautiful East German resistance fighter whose murder at seventeen led to the destruction of the Berlin Wall—is unlike anyone you've met before.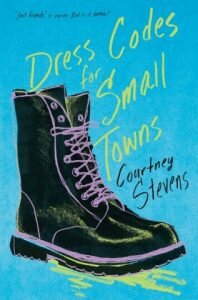 Dress Codes for Small Towns by Courtney C. Stevens
Publisher: HarperTeen
Release date: August 22
As the tomboy daughter of the town's preacher, Billie McCaffrey has always struggled with fitting the mold of what everyone says she should be. She'd rather wear sweats, build furniture, and get into trouble with her solid group of friends: Woods, Mash, Davey, Fifty, and Janie Lee. But when Janie Lee confesses to Billie that she's in love with Woods, Billie's filled with a nagging sadness as she realizes that she is also in love with Woods…and maybe with Janie Lee, too.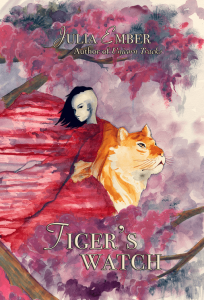 The Tiger's Watch by Julia Ember
Publisher: Harmony Ink
Release date: August 22
Sixteen-year-old Tashi has spent their life training as a inhabitor, a soldier who spies and kills using a bonded animal. When the capital falls after a brutal siege, Tashi flees to a remote monastery to hide. But the invading army turns the monastery into a hospital, and Tashi catches the eye of Xian, the regiment's fearless young commander. Tashi spies on Xian's every move. In front of his men, Xian seems dangerous, even sadistic, but Tashi discovers a more vulnerable side of the enemy commander—a side that draws them to Xian.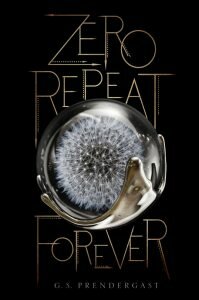 Zero Repeat Forever by Gabrielle Prendergast
Publisher: Simon & Schuster Books for Young Readers
Release date: August 29
He has no voice, or name, only a rank, Eighth. He doesn't know the details of the mission, only the directives that hum in his mind. His job is to protect his Offside. Let her do the shooting. Sixteen year-old Raven is at summer camp when the terrifying armored Nahx invade, annihilating entire cities, taking control of the Earth. Isolated in the wilderness, Raven and her friends have only a fragment of instruction from the human resistance. Shelter in place. Which seems like good advice at first. Stay put. Await rescue. Raven doesn't like feeling helpless but what choice does she have? Then a Nahx kills her boyfriend. Thrown together in a violent, unfamiliar world, Eighth and Raven should feel only hate and fear. But when Raven is injured, and Eighth deserts his unit, their survival comes to depend on trusting each other…