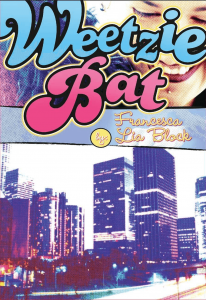 Actress Anya Taylor-Joy joined the cast for the film adaptation of Weetzie Bat, a young adult novel by Francesca Lia Block that published in 1989.
The novel follows the lives of Weetzie and Dirk, two people who find loyalty and friendship in each other from their own lives. When Weetzie is presented with a magic lamp and is granted with three wishes, their lives enter a roller coaster of alterations.
According to Deadline, Anya Taylor-Joy will play Weetzie Bat. Nick Robinson (), Sasha Lane (), Theodore Pellerin (Boy Erased), and Keiynan Lonsdale () will also start in the film.
Justin Kelly will direct, and Thor Bradwell, Justin Kelly, and Joshua Thurston will produce.