FilmRise acquired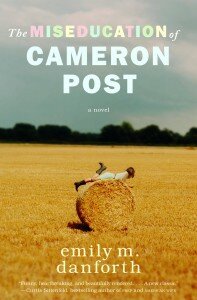 Emily M. Danforth's The Miseducation of Cameron Post movie adaptation distribution rights in North America, according to The Hollywood Reporter.
The Miseducation of Cameron Post is a realistic coming-of-age story set in sleepy Miles City, Montana in the early 1990s. When Cameron Post's parents die suddenly in a car crash, her shocking first thought is relief. Relief they'll never know that, hours earlier, she had been kissing a girl. But just as Cameron's life starts to look brighter, her ultrareligious Aunt Ruth takes drastic action to "fix" her niece, bringing Cam face-to-face with the cost of denying her true self.
The film first appeared in January 2018 at the Sundance Film Festival. There, it won the U.S. Grand Jury Prize in the Dramatic category. The Grand Jury Prize is the Sundance Film Festival's award that celebrates the best in independent cinema in different categories. The first award was given out in 1984.
The Miseducation of Cameron Post film took two months to sell after winning the Sundance Grand Jury prize. The distribution process begins when a book sells its film rights. While big productions have rights secured before production begins, distribution rights can be sold after a film is completed—a process that took an unusual length of time for a Sundance winner.
The film is currently set for a late summer 2018 release. Will you be snagging tickets to see it in theaters?