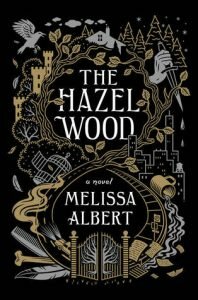 Columbia Pictures bought rights to a The Hazel Wood movie, according to The Wrap.
Melissa Albert's The Hazel Wood follows seventeen-year-old Alice, who has spent most of her life on the road with her mom. When Alice's grandmother, and dark fairy tale author, dies, Alice's life makes a turn for the worst when her mother is also taken by someone who supposedly comes from the Hinterland – the world where her grandmother's tales are set. To save her mother, Alice must not only adventure into the Hinterland, but also her grandmother's tales, to unravel it all.
Ashleigh Powell will adapt the YA novel and Red Wagon's Doug Wick and Lucy Fisher will produce.
Are you excited for The Hazel Wood movie?