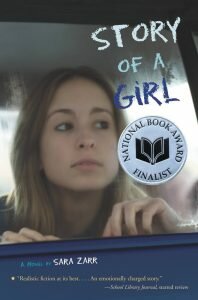 The Story of a Girl movie will premiere on Lifetime in 2017. The movie will star Kevin Bacon and be directed by Kyra Sedgwick.
Written by Sara Zarr, Story of a Girl follows Deanna Lambert three years after a sex video of her and her older brother's friend goes viral. She was just 13 at the time of the video but now, three years later, she's still known as the school slut, bullied by her peers daily, and her father's barely able to look at her. Deanna hopes to overcome the mistakes of her past.
In addition to her role as director, Sedgwick will also produce the film. Emily Bickford Lansbury produce Story of a Girl and write the script alongside Laurie Collyer. Liz Levine and Adrian Salpeter are set to produce and Ross Katz is executive producer.
Story of a Girl is available now.