At the end of the day, all speculative fiction writers have one thing in common: they really, truly, genuinely, and passionately love their genre.
"I love seeing how authors build worlds," said The Weight of Feathers author Anna-Marie McLemore. "And how characters interact with them. How landscapes shape characters and stories, and the other way around."
For some, like Lois Lane: Fallout author Gwenda Bond, they love YA speculative fiction because of its focus on the stories of girls and women in what's traditionally deemed a dude-dominated genre.
"YA spec fic women are so incredibly pro-girls it makes me happy almost every day to see the defense and smart rants in support of teen girls," said Blood Magic author Tessa Gratton.
For others, it's the inventiveness of the worlds, the creativity channeled into original stories, or the creativity channeled into retellings.
"I love escaping into a new kingdom and a new cultural atmosphere," said The Star-Touched Queen author Roshani Chokshi. "I love tales of first love and powerful curses. I love the exploration of the genre."
And for others still, like Court of Fives author Kate Elliott, it's the people she meets and interacts with: the other talented authors, the readers, those who are so willing to put their hearts and souls into the speculative fiction they read.
"There are so many writers of incredible speculative fiction who happen to be women," said Compulsion author Martina Boone. "Or perhaps their fiction is incredible because they are women. I can't be certain."
Not sure what to read next? We have a list of recommendations for you. Pick one, or two, or ten, and try the work of these incredible lady authors.
---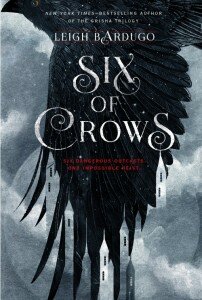 Leigh Bardugo
The Grisha series, Six of Crows
Her dialogue is whipsmart. Her character casts are a cracked mirror of beauty and flaws. Her plots twist and weave and build over series like the Grisha trilogy and Six of Crows. But most of all, Bardugo's writing is absolutely gorgeous, and everything she writes is an automatic buy for me.
– Emily Bain Murphy, author of The Disappearances
Every aspect of Leigh's complex Grisha world is original, and yet it is drawn so finely that it seems completely familiar, as though you've been there before you were quite old enough to remember. Yes, I'm Czech and I did live in Russia for three months once, and I have a close friend from the Netherlands, and I lived in Denmark and Norway for a year each, so there's a faint aspect of all that in how deeply I embrace that aspect of the world and Leigh's intricate mythology. We all obviously bring a lot of ourselves to what we read. But having lived with some of the folklore, mythology, and details that she has invoked in her work, I marvel even more deeply at the genius with which she crafts and blends them to create an enormous world in a package as small as a Faberge egg, a world so real that I can imagine running for my life down the streets she has populated with a fascinating mixture of beloved and psychologically fascinating characters.
– Martina Boone, author of Compulsion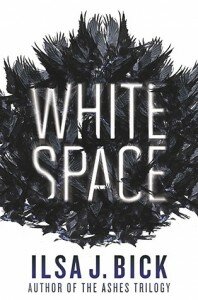 Ilsa J. Bick
Ashes, White Space
Because of Bick's background as a child psychiatrist (and perhaps her experience in the Air Force), her characters and stories feel so real to me, no matter how outlandish the speculative elements may seem on the surface. The psychological arcs of the characters grab hold of me and won't let go. Her work is unflinching, which is great for teens who so often lead unflinching lives.
– R.C. Lewis, author of Spinning Starlight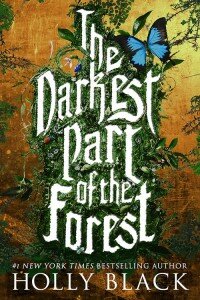 Holly Black
The Darkest Part of the Forest, Tithe, White Cat
It's easy to recommend books by Holly Black for 3 reasons:
1) quality – her writing is consistently amazing, 2) variety – she has backlist series, books for younger readers, short stories within compilations, and her 2 most recent YA novels are totally different from one another. 3) the way she combines fantasy elements with contemporary is unparalleled – which makes it incredibly easy to hand to all kinds of readers.
The Darkest Part of the Forest is my favorite to recommend. The cast of characters is varied and amazing. There's romance, changing friend relationships, and incredibly accurate intergenerational tensions in both the non-magical and faerie families. It's all wrapped within an unfolding mystery and weirdly wonderful contemporary magical setting.
– Johanna Albrecht, bookseller at Flyleaf Books
Erin Bow
Plain Kate, Sorrow's Knot, The Scorpion Rules
Telling most people "you have to read this, it'll make you cry ugly tears!" would probably be off-putting, but for some reason YA book people love it. Erin Bow has got our number. But beyond many opportunities for genuine sobbing, Bow's writing is lyrical and wonderful, and her world-building is spot-on. Plain Kate is a stunningly beautiful, Russian-fairy-tale-esque story that I would love to analyze more closely for use in my own writing, but it hurts my heart too much to revisit just yet. (It also features one of the most realistically cat-like talking cats I've ever read.) Bow's more recent YA, The Scorpion Rules, offers us her brand of stunning world-building again, this time in post-apocalyptic Canada. It is chilling, it is unexpected, it is creepy, and it kept me absolutely on the edge of my seat, hoping desperately that there was a way for everything to work out. Her characters are compelling, her stories unique and fascinating, and I can't wait to see what her next story has in store. (I've already prepared the tissues.)
– Caitlin O'Connell, freelance editor and proofreader for Marvel Comics

Sarah Rees Brennan
Tell the Wind and Fire, The Lyburn Legacy
There are a bunch of reasons to recommend Sarah Rees Brennan, but I'll stick with the first three that spring to mind. First: every book contains a mindblowing plot twist, guaranteed. You might think that knowing some kind of twist is coming would make it less mindblowing, but no, it's always unexpected and incredible. Second: her books are funny, with character banter that makes me laugh out loud. And finally, her books are diverse; not a single one takes place in a world where the characters all happen to be straight and white.
– Becky Allen, author of Bound by Blood and Sand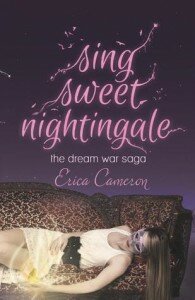 Erica Cameron
The Dream War Saga, Assassins series, The Ryogan Chronicles
Spoiler: It's because she's an amazing lady who writes #ownvoices YA. I first met Erica because we shared an agent, and even though that's changed, she and I have remained close friends. I've even dyed her hair! So why should you read her? Because her books grab you by the throat and don't let go until the final page. Because her speculative fiction puts queer teens front and center in adventures that aren't about their queerness. Because she pushes the boundaries of her writing with every new idea she comes up with. And she's just getting started.
– Tristina Wright, author of 27 Hours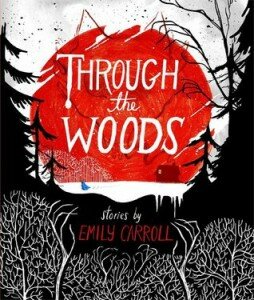 Emily Carroll
Through the Woods
Emily's comic artwork is incredible, and has the spot-on ability to capture how truly unsettling the accompanying stories are. Her book of short horror comics, Through the Woods, is one of my all time faves! She also co-created a video game called The Yawhg, which is pretty much the coolest thing ever. Plus, the game rocks.
– Amy Lukavics, author of The Women in the Walls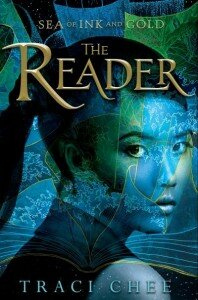 Traci Chee
The Reader
Many fantasies can describe magic spells, but few capture the magic of reading quite like Traci Chee's The Reader. Set in a mythical island nation, we follow Sefia, an orphan girl on a quest to rescue her aunt. She carries a book in a world where such things are outlawed, and discovers an amazing power–the ability to read–which changes everything. With pirates, assassins, beautiful broken boys and puzzles littered throughout, Chee's Kelanna is a gorgeous world with new and exciting pockets of story around every corner. Everyone should read this book when it comes out in September.
– Jessica Cluess, author of A Shadow Bright and Burning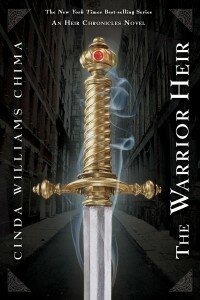 Cinda Williams Chima
Seven Realms series, The Heir Chronicles, Shattered Realms series
I've always loved a great epic adventure series with a splash of romance and a heavy dose of coming of age. The Seven Realms series, with its alternating point of views from Hans Alister and Raisa, is a layered and enchanting read that has been among my favorites for quite awhile. Cinda Williams Chima manages to bring together rich characterization alongside exquisite world-building in a high fantasy series I never will forget.
– Terah Edun, author of Sworn To Raise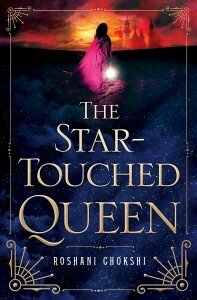 Roshani Chokshi
The Star-Touched Queen
Retellings are hit or miss for me, but Chokshi grabbed me from the first sentences and raced me through a world as vivid as the stars above. Princess Mayavati is cursed with a terrible horoscope, but her grim future doesn't stop her from pursing the life she wants. No matter the obstacles put in her way Maya never succumbs to self-pity. It's always forward through a world that is wicked lovely. The romance between Maya and Amar is layered and breathes new life into this retelling of Persephone and Hades. Chokshi's writing is achingly beautiful and I often found myself re-reading passages just so that I could get lost again in her prose.
– Gretchen Schreiber, bookseller at Barnes & Noble in Santa Monica, CA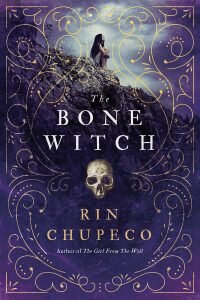 Rin Chupeco
The Girl from the Well series, The Bone Witch
The Girl from the Well is an insidious book not because Okiku is a vengeful spirit, but because her story is told so lyrically, you sometimes forget you're reading a horror novel. By the time you remember, it's too late–something terrifying is happening on the page and you're writhing in your seat. Rin Chupeco masters something few horror writers do–she twists beautiful and horrid together so seamlessly, you don't know if you should weep at the gorgeous prose or weep because It's Coming To Get You.
– Hillary Monahan, author of Mary: The Summoning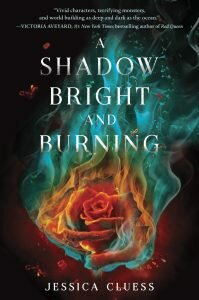 Jessica Cluess
A Shadow Bright and Burning
Cthulhu monsters rule Victorian England and the only girl who can save them is the chosen one, too bad Henrietta Howell isn't the chosen one, but she's the only one the Crown has. A Shadow Bright and Burning's Henrietta Howell is quite possibly one of my favorite heroines ever she's determined and discovering that she is more than capable of saving the world without some stupid prophecy behind. The world is fully envisioned from the glittering halls of the Sorcerers to the back alleys where Magicians hide, popping around in their multicolored coats. Even with monsters raining havoc everywhere, its still a place I want to visit and maybe get lost in for an afternoon–as long as Henrietta's out walking with me. Cluess' book comes out in September and it's one you won't want to miss.
– Gretchen Schreiber, bookseller at Barnes & Noble in Santa Monica, CA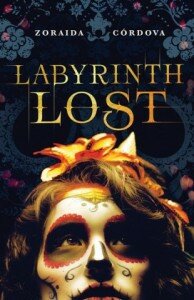 Zoraida Cordova
Labyrinth Lost, The Vicious Deep
Zoraida writes the kind of fun paranormal fiction that always makes me say "Oh, that's sounds awesome!" Her merdude trilogy The Vicious Deep made merpeople scary and her Brooklyn Brujas series, which starts with Labyrinth Lost and promises to be awesome. If you're looking for paranormal with a unique twist, you want Zoraida's books.
– Justina Ireland, author of Dread Nation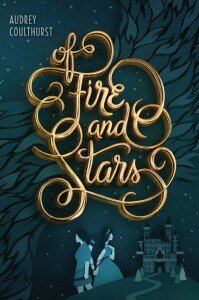 Audrey Coulthurst
Of Fire and Stars
Politics, intrigue, and love–are just all of my favorite things, plus Coulthurst gets extra points for making me want to learn to ride a horse. Mare and Denna are brought together when a string of deaths have a magical cause, but as they spend more time with each other they fall in love. Problem – Denna is engaged to Mare's brother. It's hard for me to choose who I like more Mare or Denna, both voices are so unique and while these two couldn't be more opposite and carefully their edges click together like the steady cantor of Mynarian war horses. Coulthurst builds her world around religion with a secret history. Secrets and hidden pasts fill the edges of the pages and breath in its spaces.
– Gretchen Schreiber, bookseller at Barnes & Noble in Santa Monica, CA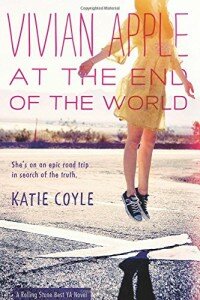 Katie Coyle
The Vivian Apple duology
The first book in Katie Coyle's unnerving Vivian Apple duology was terrifying to me. Instead of a tale of teens against the world in an awful dystopia, readers witness the onset of the apocalypse through Vivian's eyes. It's scary and sincere, an altogether unique look at the world and the directions of our lives. But grounded in the science-fiction of Vivian Apple at the End of the World is Viv's superb voice – a stunningly accurate portrayal of girlhood that far too few readers have recognized in Katie Coyle.
– Johanna Albrecht, bookseller at Flyleaf Books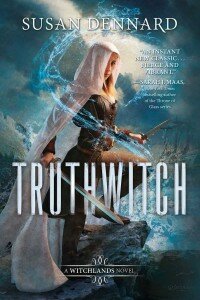 Susan Dennard
Truthwitch
I love epic fantasy, and with Truthwitch Susan Dennard brings the EPIC on all counts: There is an epic friendship between two girls, who get catapulted into an epic adventure in a world riven by every manner of secret and open political intrigue; there are epic love interests with their own stories; there are rollicking fights and badass mentors and scary sea monsters and basically everything including a huge twist at the end that sets up the next book. EPIC <3s for this novel.
– Kate Elliott, author of Court of Fives
Catherine Fisher
Incarceron series, Relic Master series, Chronoptika series
Incarceron is about a boy trapped in a living prison trying to get out and a girl on the outside trying to get in. The world is a mix of dystopian's all-seeing-eyes and fantasy. While the prison is terrifying full of gangs and passages that go nowhere, but Finn might just have a way out. Claudia is stuck on the outside in the future that chooses to live in the past. She's clever and not willing to take no for an answer. Fisher creates two fully realized worlds each with their own deadly intricacies and laced through it all are legends of Saphique.
– Gretchen Schreiber, bookseller at Barnes & Noble in Santa Monica, CA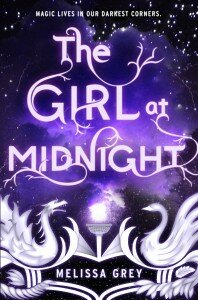 Melissa Grey
The Girl at Midnight
Reading the first pages of The Girl At Midnight reminded me of how it felt to read Harry Potter for the first time: the sense that I'm about to enjoy this book very much. Gorgeous locales, fascinating and diverse characters, found family tropes, and beautiful writing all combined to make this one of my favorite books of 2015. I can't wait to read for the rest of the trilogy to come out!
– Heather Kaczynski, author of Dare Mighty Things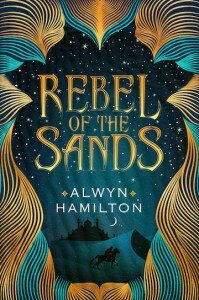 Alwyn Hamilton
Rebel of the Sands
In general, I read far less high fantasy or science-fiction now than when I was a teenager. I just get so overwhelmed by the complicated plots or series. But more than that – I'm constantly searching for books that make me feel like I'm reading as a teenager again. And for me that means speculative fiction lead by a strong and authentic teenage girl's voice. This is what highly influences what I recommend to my friends and customers.
I read Alwyn Hamilton's Rebel of the Sands in one sitting. It brought back the seriously fun feeling of reading fantasy when I was young. Daring action sequences, a strange kind of magic, and a slowly unfolding mystery of the heroine's personal history and hew involvement in a new rebellion. Rebel is perfect for younger YA readers and adult readers alike – the plot is fun and fast-moving with satisfying emotional depth.
– Johanna Albrecht, bookseller at Flyleaf Books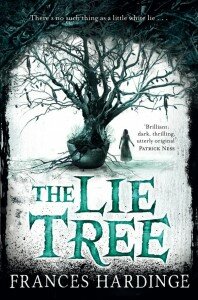 Frances Hardinge
The Lie Tree
Frances Hardinge writes extraordinary prose, lines that feel so alive they writhe in your mind. Her imaginary worlds are as enduring as the darkest fairy tales, and just as vivid. She's also a master of theme. The Lie Tree was the first YA/children's book to win the Costa Award since The Amber Spyglass. You should read it, and you'll see why.
– Kate Blair, author of Transferral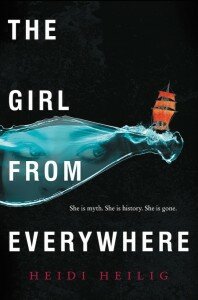 Heidi Heilig
The Girl From Everywhere
Heidi Heilig is an author who plucks magic from thin air. Her debut novel The Girl from Everywhere is rich with mythology and imagination, taking readers on a time travel journey filled with history and dazzling atmosphere. Heidi is not only a fantastic writer, but a fantastic person as well. If you don't follow her on Twitter, I insist you do so immediately.
– Tara Sim, author of Timekeeper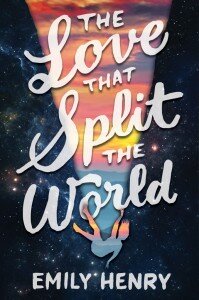 Emily Henry
The Love That Split The World
Emily's capacity to weave together story threads from the past, present and future and her incorporation of myth into her narrative makes for stories that are complex, mysterious and have endless depth. Her writing is both suspenseful and beautiful and she captures emotion like no one else I know.
– Aditi Khorana, author of Mirror in the Sky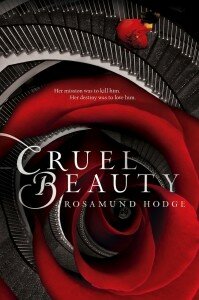 Rosamund Hodge
Cruel Beauty, Crimson Bound
I wonder if Rosamund Hodge was influenced by my other recommendation (see: Robin McKinley), because her female characters are some of the more complex, flawed, and real that I've read since. In both Cruel Beauty and Crimson Bound, I had the pleasure of encountering, for one of the first times, female main characters that were not only angry, but occasionally downright filled with hate. They were sometimes "unlikeable" (the dreaded judgment), but so real and relatable because of that. No one is perfect, yet female characters so often aren't allowed to explore a darker side of themselves, and so reading Rosamund Hodge's work quenched a thirst I hadn't even realized I had. Sometimes, ladies need to rage, to vent, in order to express themselves and be fully human, and I personally loved every complex facet of Rosamund Hodge's dark, real, and occasionally "unlikable" characters.
– AdriAnne Strickland, author of Shadow Run
Monica Hughes
Invitation to the Game, Devil on my Back, Sandwriter, The Keeper of Isis Light
There are a whole lot of reasons I wanted to talk about Monica Hughes. She passed away in 2003, so she's not around to talk up her own books, which don't seem to be very well known outside of Canada. And that's a shame, because her fantasy and science fiction YA novels were among my favorites as a teen, and those I've re-read as an adult held up to the test of time. Her stories have a well-balanced blend of excitement and thoughtfulness, action and emotion. Her female characters, whether protagonists or secondary, show a variety of strengths and methods in striving toward their goals. And Hughes was nothing if not versatile. Fans of high fantasy can start with Sandwriter; of dystopian, Invitation to the Game (more present-day) and Devil on my Back (more futuristic); of interplanetary science fiction, The Keeper of the Isis Light. I hope you'll check her books out, and enjoy them as much as I have!
– Megan Crewe, author of The Way We Fall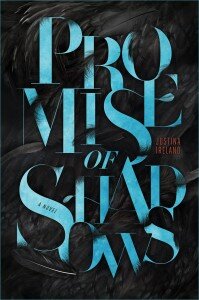 Justina Ireland
Promise of Shadows, Vengeance Bound, Dread Nation
During the boom in Greek mythology-based YA a few years back, many of the retellings turned out to be straight-up romances, which didn't appeal to me or mesh well with my understanding of the original stories. Ireland's Vengeance Bound and Promise of Shadows, about the Kindly Ones and the harpies, were dark and horrible (I mean this in the nicest way possible) and much more up my alley. The Greek gods were the worst, and I appreciate how Ireland doesn't sugar-coat them. Read these books while you're waiting for her upcoming series, which I suspect will be even better: Dread Nation, about the dead rising from Civil War battlefields, and the Ida-B-Wellsian heroine who stands against them. I am literally already in line for this book, camping out in a tent, right here. Send food.
– Rachel Hartman, author of Seraphina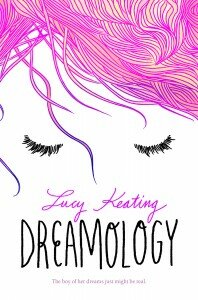 Lucy Keating
Dreamology
With Dreamology, it's as though Keating looked inside my mind and spun a tale straight from–well, my dreams. It's light as air, sweet, and charming, and I devoured it like a cream puff in one sitting. Bonus: a fantastical, dreamy scene set in the Isabella Stewart Gardner museum was the icing on the (Oreo) cake.
– Emily Bain Murphy, author of The Disappearances
Ambelin Kwaymullina
The Tribe series
The Tribe [series]is about group of teens who possess special powers in a world where such powers are outlawed. It's a series that tackles diversity and humanitarian issues with maturity, unafraid to ask difficult questions. It holds particular relevance for Australia, given the Government's current stance on human rights, and highlights some very unflattering aspects of Australian culture. However, it still manages to do so with sensitivity and hope.
– Elizabeth Fitzgerald, owner of Earl Grey Editing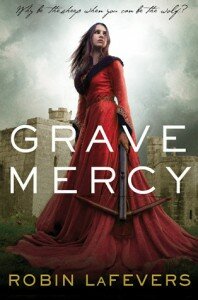 Robin LaFevers
His Fair Assassin serieshttp://www.indiebound.org/book/9780062224743?aff=yainterrobang
Her work is rich and immersive in the extreme.—She takes the historical fantasy genre by storm and manages to paint a world that's sharp and realistic in every aspect, yet completely accessible to every type of reader. I'm particularly thinking of the His Fair Assassin books, which are fast-paced, pulse-pounding, yet packed with emotion (and not a few swoony moments). The whole package!
– Ammi-Joan Paquette, literary agent and author of Paradox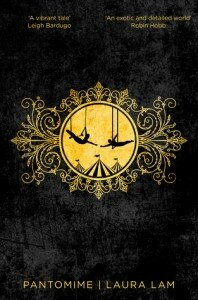 Laura Lam
Pantomime, False Hearts
Laura's books are always like a mish mash of your favorite things: Pantomime is the a great example of this. There's a circus and a romance and gaslight fantasy and a great plethora of things that come together to be awesome but also kind of defy explanation. Laura's most recent book False Hearts is a drug addled "Blade Runner" meets Sweet Valley High if Sweet Valley were a futuristic cult and the Wakefield Twins were conjoined. Trust me, you need to read these.
– Justina Ireland, author of Dread Nation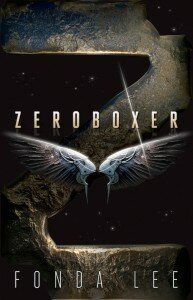 Fonda Lee
Zeroboxer, Exo
If you took a look at my shelves, you'd probably pick up on the fact that I don't love violence-heavy novels, so it's a testament to Fonda's skill as an author that I couldn't put down her debut about zero-gravity boxing. I can't wait for her next book.
– Anna-Marie McLemore, author of The Weight of Feathers
Malinda Lo
Ash, Huntress, Adaptation series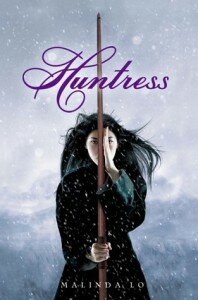 I was just starting to get back into YA when I read Malinda Lo's Ash. Or rather, I'd been reading YA exclusively for a year, and realizing slowly that if I was going to write, I was going to write YA. Ash was the first book where I realized what YA could do, how the boundaries could be pushed and how the rules I thought I knew were totally not necessary anymore. It was an entirely new experience for me as a reader, and I was absolutely captivated by Lo's ownership of the story. She took that world and those familiar things, and made them irrevocably hers. Her twists and turns were perfect, and her ending, well, that would be giving a few things away. But it's not just Ash. The story in Huntress is just as compelling, just as owned, and just as brilliantly written. I also really love the way that Lo is able to genre hop under the YA umbrella. She really and fully captures everything that we should be about.
– E.K. Johnston, author of A Thousand Nights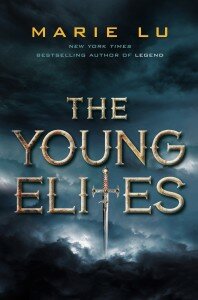 Marie Lu
Legend, The Young Elites
Having loved her Legend trilogy, I immediately picked up The Young Elites without even knowing what it was about. And Lu didn't disappoint, offering another series that I know is going to emotionally compromise me before it's over! Her characters and worlds always feel real – both lovely and flawed – and wholly original. I love that I can never predict what's going to happen next. Lu certainly never leads you down the well-worn path.
– Heather Kaczynski, author of Dare Mighty Things
Juliet Marillier
The Shadowfell series
Her fantasy series Shadowfell takes inspiration from Celtic fairytales. Neryn must come to terms with the power she possesses while hiding from the king that would see her dead. Standing up for what is right comes with a high price and Neryn struggles at times to do her duty and keep her word.
– Elizabeth Fitzgerald, owner of Earl Grey Editing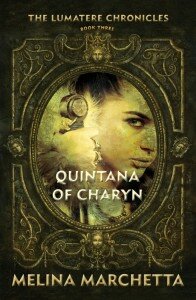 Melina Marchetta
Lumatere Chronicles
I honestly feel as if there's nothing I can say that will do Melina Marchetta justice, but I'm going to try. Her fantasy novels have so many of the things I love – well constructed worlds, curses, quests, assassins, romance, court politics – but I think the reason I connect so intensely with her novels, is because of her deeply flawed characters, the issues they struggle with, the decisions they grapple with, and the complicated relationships they have with each other.
– Stephanie Garber, author of Caraval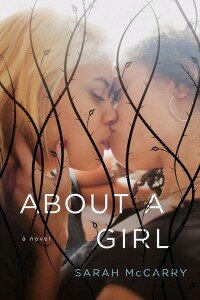 Sarah McCarry
Metamorphoses series
Sarah McCarry and I very briefly attended the same high school. I mention this not because we knew each other then, but because if there were some sort of time machine that would let me go back and read her books while I was in high school, they would have been so much what I needed then that I would have her words tattooed on my soul. Sarah's prose is knife-edge gorgeous – it cuts straight to the truth of the story. Her characters are glorious – real people who think and feel and want and make huge, tremendous mistakes, and then do what they can to come out the other side. Her books will break your heart and remake you and I recommend them to everyone.
– Kat Howard, author of Roses & Rot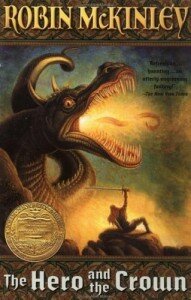 Robin McKinley
Pegasus, The Hero and the Crown
Reading Robin McKinley's The Hero and the Crown was one of the first times I encountered a young woman, a princess, who was not only the star of the show—the hero—but whose life didn't revolve around a love interest, and who took off on her own adventures, made foolish mistakes, explored multiple romantic relationships, and slayed dragons while she was at it. She was neither a stereotype of a pampered princess or a "Strong Female Character" (i.e. a girl who solely takes on typically masculine traits to be tough)—she was real. This book was published in 1984 (the year I was born, incidentally), and yet it was so ahead of its time. It's sometimes still tough to find female characters so complex and well-rounded in fantasy, but, slowly, the possibilities are opening up—perhaps thanks, in part, to Robin McKinley and other groundbreakers like her.
– AdriAnne Strickland, author of Shadow Run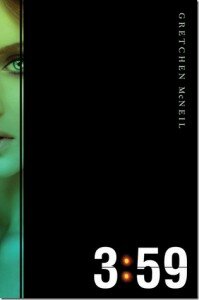 Gretchen McNeil
Ten, Possess, 3:59
When I first got into publishing, Gretchen was the first woman I ever saw whose book was marketed as straight-up YA horror. I admired that so much, and was even more thrilled to find out how terrific of a person she is in real life–so kind, funny, and always willing to share her wisdom with the newbie authors. A trailblazer for sure!
– Amy Lukavics, author of The Women in the Walls
Phoebe North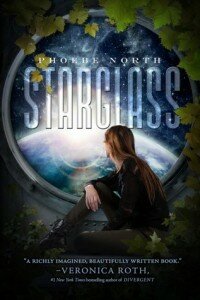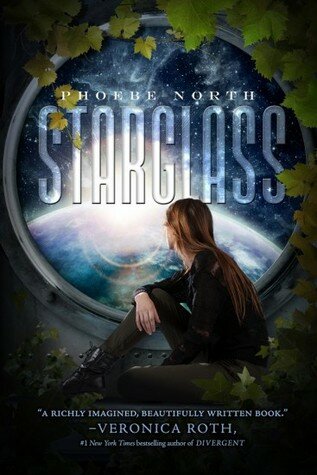 Starglass
North takes some of the oldest SF tropes – generation ships and first contact – and transforms them into something new, vitally and vibrantly her own. Combine these with deeply introspective characters, and poetic elegant prose, and you've got her duology, Starglass and Starbreak. These are quieter books than you might expect, given the tropes, which may be part of what's kept these gems hidden. I love quiet books, myself, but they sometimes require some extra shouting to get noticed. Consider this my enthusiastic shout, and I'm looking forward to wherever North decides to take us next.
– Rachel Hartman, author of Seraphina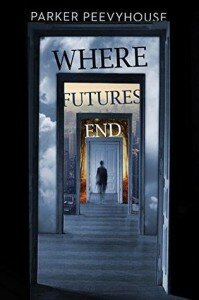 Parker Peevyhouse
Where Futures End
Her book Where Futures End bothers the mind the way any good dystopian sci-fi should. It's tangible and intangible, like Bridge to Terabithia meets Brave New World. The narrative structure is bold, and much of it reads like a complex melding of modern satire, science fiction, and a dying fantasy world.
– Kristy Acevedo, author of Consider
Tamora Pierce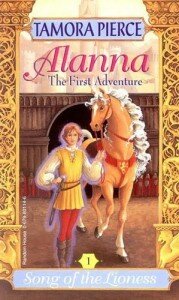 Song of the Lioness series, Beka Cooper series, Immortals series, Daughter of the Lioness series
Tamora Pierce was not my first introduction into fantasy literature, but she was one of the first authors I read voraciously and independently. And it was through Pierce's Tortall books that I explored breaking out of traditional gender roles and finding and fighting for one's place in the world. And it was through Alanna and Jon (spoiler alert!) that I first learned about sex, and through Alanna and George's mother Eleni, I learned about birth control. And while the rest of the books I was reading told me the first person I'd met and sleep with would be the person I was in love with, Tamora Pierce's books were busy teaching me that I could love someone, and not sleep with them. I could love someone, sleep with them, and leave them–and still be friends. That in a world full of slut-shaming, people could love, have sex, break up, and get back together with people without shame. They were whole, lovable people and it had nothing to do with their sex life. Through Daine, I learned I could make mistakes and keep secrets and be forgiven. Through Kel, I learned about strength in leadership, about conquering fear and making choices based on what was right. Through Aly, I learned about tenacity and spirit. It sounds cheesy, but the characters of Tortall were some of my closest companions and best teachers as a teenager, and even now, I find that rereading Tamora Pierce is a lot like going home.
– Katherine Locke, author of The Girl with the Red Balloon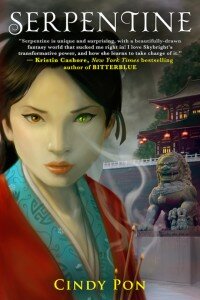 Cindy Pon
Serpentine, Silver Phoenix
Yes, read Cindy Pon for her lush, sensual prose that conveys the texture and taste of her worlds. But also read her because in an era of kickass heroines (& I love BAMF heroines), she allows girls living quieter, more traditional & domestic lives to be heroines too. In Serpentine, loyal, obedient handmaiden Skybright's journey to discover and come to terms with her own "monstrousness" resonates deeply with the fraught passage from childhood to adult.
– Kate Elliott, author of Court of Fives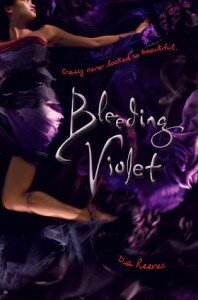 Dia Reeves
Bleeding Violet, Slice of Cherry
Reeves's books are part portal fantasy, part horror, and wholly fascinating. They're sharp, unflinching explorations of psychology and family dynamics, using fantasy to mythologize twisted sibling love or the way family history can feel like destiny. Bleeding Violet, my favourite, reminds me of Nova Ren Suma's Imaginary Girls in the sick intensity of the sisters' relationship. Slice of Cherry came out in 2011, and I hope that doesn't mean Reeves has stopped writing. I would love the chance to visit Portero again.
– Rachel Hartman, author of Seraphina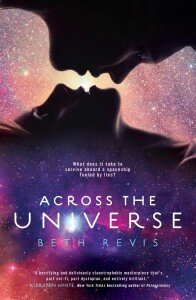 Beth Revis
Across the Universe, The Body Electric, A World Without You
One of the first things that stood out to me about the Across the Universe trilogy was the utter space-nerdiness of the author — which is AWESOME. She shows you can do your homework on the science side (with some creative license, of course) and still hook readers who don't think they're interested in science fiction. I know, because I've watched it happen in my classroom.
– R.C. Lewis, author of Spinning Starlight
Zan Romanoff
A Song to Take the World Apart
I recently fell in love with an upcoming debut novel, coming this September. A Song to Take the World Apart by Zan Romanoff took me by surprise in how much I connected with main character Lorelai. Song is a retelling of an old fairy tale combined with a stirring coming-of-age story. Lorelai must face the onset of powerful ancient magic in her contemporary California life, and Romanoff gracefully pulls off the juxtaposition. I can't wait to recommend this book to YA readers who are also musicians, to those who love their fiction with intense family drama, and any reader who values a carefully drawn female friendship.
– Johanna Albrecht, bookseller at Flyleaf Books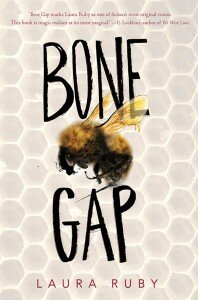 Laura Ruby
Bone Gap
Nova [Ren Suma] and Laura [Ruby] are two very different authors with two distinct, spectacular voices, but I mention them together so I can talk about one of the most wonderful things they have in common: their brilliant work defies classification. Their books are genres unto themselves. I've seen many labels applied to their work, but no single one can fully capture the way these incredible women work both with and against concepts of reality. That's something I admire deeply, and that I aspire to as a writer.
– Anna-Marie McLemore, author of The Weight of Feathers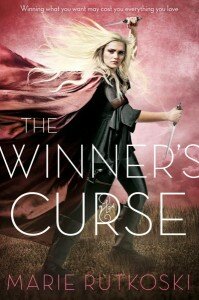 Marie Rutkoski
The Winner's Curse trilogy
I first picked up The Winner's Curse because the cover caught my eye, and within the first few pages I knew I was reading something special. Drawing on Greek and Roman history, Rutkoski's Winner's Trilogy is a high-stakes political fantasy with complex, vivid characters, twisted court schemes, intricate battle sequences, and of course, one of the most achingly beautiful romances I've ever read, all wrapped up in gorgeous prose. The choices the characters make are difficult, and their consequences are vast- there is no black-and-white morality in this world. Rutkoski doesn't make things easy for her characters or for her readers, and that's why the series is ultimately so rewarding.
– Lauren Barkley, bookseller at Chapters Oshawa
Pamela Sargent
Earthseed
There's a well-worn copy of Pamela Sargent's Earthseed right on my bedside table. It was one of the first books I found when I returned to YA after graduate school. The first book in the series was originally published in 1983, but is several decades ahead of its time. It features a diverse cast, stellar worldbuilding, and one of the most interesting AI-powered planetoid shaped spaceships ever. The sequels are also can't-miss.
– Phoebe North, author of Starglass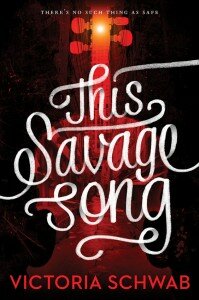 Victoria Schwab
This Savage Song, The Archived, The Near Witch
My favorite books are the ones that are hardest to pitch. And every time I try to pitch Victoria Schwab's books, I find myself at a loss for words. How do you sum up the epic scale and relentless adventure of the Shades of London series or the twisting, amoral, nonspecifically American playground of Vicious? How do you take something that's vast and rich and whittle it down to a convincing set of sentences? I'm left to join a long tradition of suspicious folk, saying these immortal words — "Just try it. You'll love it."
— Emily Skrutskie, author of The Abyss Surrounds Us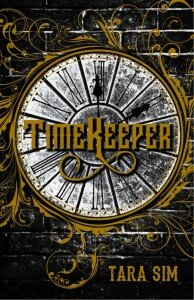 Tara Sim
Timekeeper
Tara Sim's debut isn't out yet, which means I get to be That Person, the one who liked her before it was cool. And trust me, it's going to be cool. Timekeeper is a rich historical fantasy, brimming with alternative steampunk technology, broody boys, and most importantly heart. Her work is the total package.
— Emily Skrutskie, author of The Abyss Surrounds Us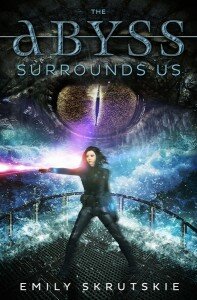 Emily Skrutskie
The Abyss Surrounds Us
There are about a hundred reasons why you should be reading Emily Skrutskie's work, but for now I'm going to list the top three:
1. Badass ladies doing badass things. Seriously, they're everywhere: queer girls, straight girls, women of color, fat girls, thin girls, quiet girls, angry girls, the list goes on.
2. Super crisp writing. The pacing always makes you want to turn the next page.
3. Two words: sea monsters.
So in other words, if you haven't read her debut The Abyss Surrounds Us yet, please do. You won't regret it.
– Tara Sim, author of Timekeeper
Sherri L. Smith
Orleans
Orleans is Smith's only YA SFF book (last year she published her first MG, The Toymaker's Apprentice, which I also love) and I can't get over how brilliant it is. First, it's a masterwork of storytelling—it's so tense and terrifying. It's also a devastating indictment of the nation's attitude toward New Orleans after Katrina, while subtly playing with narrative tropes that usually privilege brave male heroes who come into a primitive land from the outside to save the day. The book does the work of the best SFF, using the tools of the fantastic to illuminate truths about our society. In her work, Smith has proved she can master in genre she tries; and I cannot wait to see what she does next.
– Anne Ursu, author of The Real Boy
Sherwood Smith
Crown Duel
I read Crown Duel about ten times in high school alone and its still a book I return to every year. And every year I marvel at the fact that I still cringe, laugh, and scream in all the same places. It's a book that even though I know what will happen still pulls me in like its the first time. Crown Duel tells a story of what its like to try and rebuild a world after a revolution, after war. Trust is hard to come by and Mel is even less interested in trusting old enemies than she is in the newest fashions but sometimes to help the country she's sacrificed so much for Mel is forced to accept people she'd rather leave behind. I love court books and books that subvert my expectations and Smith delivers on all counts. Her characters have an inner strength to keep blundering on even as they struggle at every turn.
– Gretchen Schreiber, bookseller at Barnes & Noble in Santa Monica, CA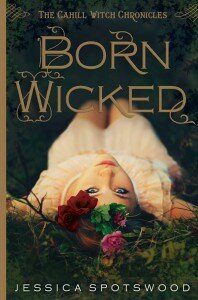 Jessica Spotswood
The Cahill Witch Chronicles
In her Cahill Witch Chronicles, Jessica creates a world that suggests a period of history. But she also twists it, adds to it, and shapes it into a setting that feels entirely new. She also places that setting within the context of the wider world, bringing into her narrative references to what this alternate history looks like across the globe. Her sense of authority as an narrator helps her walk that line between history and fantasy.
– Anna-Marie McLemore, author of The Weight of Feathers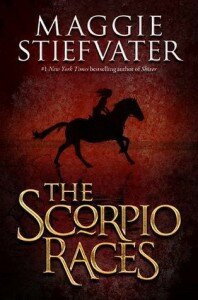 Maggie Stiefvater
The Raven Cycle, The Scorpio Races, The Wolves of Mercy Falls, The Faerie Ballads
The Scorpio Races is my favorite YA novel. Not only is is closely observed and beautifully written, but it is structurally fascinating. Maggie managed to create two equally wonderful, beloved main characters, a boy and a girl, who each want something—need something—so much that the reader doesn't know who to root for. You root for both of them equally, but only one can win. And the world of Thisby Island with its quasi-Celtic mythology, landscape, and small town population, is perfect for the story. I can see it so clearly that I imagine I could take the ferry over from the mainland to see the capall uisce race on the first of November when the wind bites hard. Similarly, Maggie's four Raven Cycle novels have characters so magical—even those who have no magic—that I feel as though I've known and loved them all my life.
– Martina Boone, author of Compulsion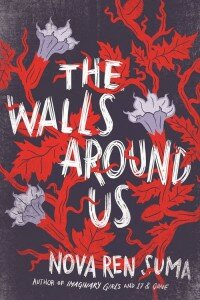 Nova Ren Suma
The Walls Around Us, 17 and Gone, Imaginary Girls
Nova [Ren Suma] and Laura [Ruby] are two very different authors with two distinct, spectacular voices, but I mention them together so I can talk about one of the most wonderful things they have in common: their brilliant work defies classification. Their books are genres unto themselves. I've seen many labels applied to their work, but no single one can fully capture the way these incredible women work both with and against concepts of reality. That's something I admire deeply, and that I aspire to as a writer.
– Anna-Marie McLemore, author of The Weight of Feathers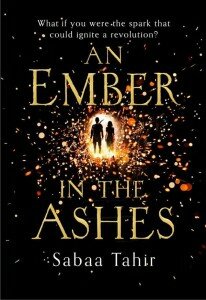 Sabaa Tahir
An Ember in the Ashes
Sabaa Tahir's 2015 debut An Ember in the Ashes took my breath away with its brutal world, terrifying villains, and nuanced main characters. Her work is some of the most ambitious and unflinching YA fantasy available today; she does not hold back from exploring the darkest parts of human nature. The fears, hopes, and dreams of the characters are so visceral and real, bound up in the kind of plot that leaves readers unable to stop turning pages to find out what happens next. Tahir is the kind of writer who makes me want to become a better one.
– Audrey Coulthurst, author of Of Fire and Stars
Mariko and Jillian Tamaki
Skim, SuperMutant Magic Academy
Mariko and Jillian Tamaki are a pair of cousins and a writer illustrator team. They are jointly responsible for two of my favourite graphic novels: Skim and This One Summer. Until these books, I hadn't read a graphic novel since my superhero kick in the 80s — The Watchmen, anyone? — and so I'm really not sure how Skim landed on my shelf, but I am so glad it did. Reading it was like learning to read another language, or learning to fall in love with stories, again, and for the first time. The interplay between text and visuals, between what's said and unsaid, between interior and exterior is absolutely stunning. They feel so real and so tender, as if they were about my teenaged self, who I just want to love up and rescue. These two could not write books, together or separately, fast enough to please me.
– Erin Bow, author of The Scorpion Rules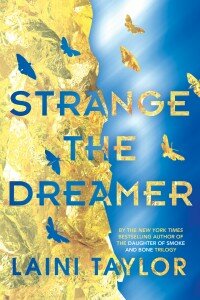 Laini Taylor
Daughter of Smoke and Bone, Strange the Dreamer
Reading anything that Laini writes is like finding the perfect flavor of orange gelato from a vendor in an out of the way Venetian piazza. It's sweet, tart, creamy… delicious beyond imagining so that you find it gone even though you meant to savor every drop. And no matter how much you look for that particular blend of deliciousness again, you'll never get it anywhere else. Scraps of Laini's work float back to me unexpectedly, an image of her characters, a setting that she drew so vividly that it becomes part of the landscape of my own memory, a turn of phrase so witty or lovely that I am compelled to say it aloud. Rereading Laini's work is even more eye-opening. Every sentence is a brilliantly-faceted gem.
– Martina Boone, author of Compulsion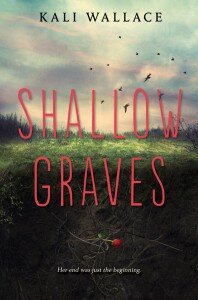 Kali Wallace
Shallow Graves
Kali Wallace writes sentences lovely enough to make hearts sing and the kind of books that can elicit gasps of wonder and horror in equal number. Reading one of Kali's books is the kind of journey one hopes will never end, no matter how deep into the tangled heart of the forest (or her characters) she leads you. The worlds she creates are never simple, the conundrums of her characters never easy to solve, and no matter how frightening or dark the places are that she describes, her stories are so immersive that the last page always comes too soon.
– Audrey Coulthurst, author of Of Fire and Stars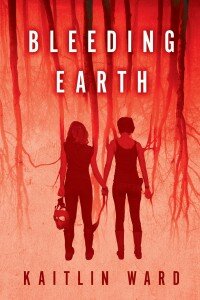 Kaitlin Ward
Bleeding Earth
Kaitlin doesn't shy away from the nitty gritty in her horror, which I adore and appreciate. She's brutal and to-the-point in her writing, which makes for a wildly entertaining read that is accompanied by many ghastly shivers. After reading her debut, Bleeding Earth, I knew that any book of Kaitlin's was an insta-read for me.
– Amy Lukavics, author of The Women in the Walls
Alyssa Wong
"A Fist of Permutations in Lightning and Wildflowers," other short stories
I highly recommend the work of Alyssa Wong. She's a brilliant storyteller who draws a lot on her Filipina heritage in her short stories. I hope we get a novel from her soon because I would eagerly gobble it up!
– Roshani Chokshi, author of The Star-Touched Queen
Don't see your favorite lady author on the list? Recommend them in the comments below!
Like this post? Read the rest of our Starship Ladies series.