I get asked often what, exactly, #quietYA is. The traditional definition is about books that aren't very action packed and slower paced, but I use it to talk about books that are not bestsellers, not award winners, and that don't have any kind of book or TV deal. So often, the same books are discussed over and over again and unfortunately, books fall through the cracks. But I believe that every book published is needed by someone and I want to create the best possible chance to get those books in hands.
#quietYA is my attempt to make that happen.
Here are 13 #quietYA books that released this month that you might have missed

Cold Summer by Gwen Cole
Publisher: Sky Pony Press
Release date: May 2
Kale Jackson has spent years trying to control his time-traveling ability but hasn't had much luck. One day he lives in 1945, fighting in the war as a sharpshooter and helplessly watching soldiers — friends — die. Then the next day, he's back in the present, where WWII has bled into his modern life in the form of PTSD, straining his relationship with his father and the few friends he has left. Every day it becomes harder to hide his battle wounds, both physical and mental, from the past.

Girl Out of Water by Laura Silverman
Publisher: Sourcebooks Fire
Release date: May 2
Anise Sawyer plans to spend every minute of summer with her friends: surfing, chowing down on fish tacos drizzled with wasabi balsamic vinegar, and throwing bonfires that blaze until dawn. But when a serious car wreck leaves her aunt, a single mother of three, with two broken legs, it forces Anise to say goodbye for the first time to Santa Cruz, the waves, her friends, and even a kindling romance, and fly with her dad to Nebraska for the entire summer. Living in Nebraska isn't easy.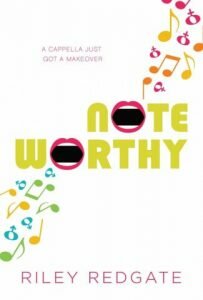 Noteworthy by Riley Redgate
Publisher: Amulet Books
Release date: May 2
Jordan Sun is embarking on her junior year at the Kensington-Blaine Boarding School for the Performing Arts, hopeful that this will be her time: the year she finally gets cast in the school musical. But when her low Alto 2 voice gets her shut out for the third straight year, she's forced to consider nontraditional options. A spot has opened up in the Sharpshooters, Kensington's elite a cappella octet. Worshipped… revered… all male.

Dear Reader by Mary O'Connell
Publisher: Flatiron Books
Release date: May 9
For seventeen-year-old Flannery Fields, the only respite from the plaid-skirted mean girls at Sacred Heart High School at is her beloved teacher Miss Sweeney's AP English class. But when Miss Sweeney doesn't show up to teach Flannery's favorite book, Wuthering Heights, leaving behind her purse, Flannery knows something is wrong. The police are called, and Flannery gives them everything — except Miss Sweeney's copy of Wuthering Heights. This she holds onto. And good thing she does, because when she opens it, it has somehow transformed into Miss Sweeney's real-time diary.

The Duke of Bannerman Prep by Katie A. Nelson
Publisher: Sky Pony Press
Release date: May 9
Tanner McKay is at Bannerman Prep for only one reason: the elite school recruited him after he brought his public school's debate team to victory last year. Bannerman wants a championship win. Debate is Tanner's life — his ticket out of his poor-as-dirt life and family drama, straight to a scholarship to Stanford and the start of a new, better future. But when he's paired with the Duke, his plans for an easy ride seem as if they've hit the rails.

It Started with Goodbye by Christina June
Publisher: Blink
Release date: May 9
Sixteen-year-old Tatum Elsea is bracing for the worst summer of her life. After being falsely accused of a crime, she's stuck under stepmother-imposed house arrest and her BFF's gone ghost. Tatum fills her newfound free time with community service by day and working at her covert graphic design business at night (which includes trading emails with a cute cello-playing client). When Tatum discovers she's not the only one in the house keeping secrets, she finds she has the chance to make amends with her family and friends

The Lines We Cross by Randa Abdel-Fattah
Publisher: Scholastic Press
Release date: May 9
Michael likes to hang out with his friends and play with the latest graphic design software. His parents drag him to rallies held by their anti-immigrant group, which rails against the tide of refugees flooding the country. And it all makes sense to Michael. Until Mina, a beautiful girl from the other side of the protest lines, shows up at his school, and turns out to be funny, smart — and a Muslim refugee from Afghanistan. Suddenly, his parents' politics seem much more complicated.

The Names They Gave Us by Emery Lord
Publisher: Bloomsbury USA Childrens'
Release date: May 16
Lucy Hansson was ready for a perfect summer with her boyfriend, working at her childhood Bible camp on the lake. But when her mom's cancer reappears, Lucy falters — in faith, in love, and in her ability to cope. When her boyfriend "pauses" their relationship and her summer job switches to a different camp—one for troubled kids — Lucy isn't sure how much more she can handle.

That Thing We Call a Heart by Sheba Kim
Publisher: HarperTeen
Release date: May 9
After hooking up with the most racist boy in school and telling a huge lie about a tragedy that happened to her family during the Partition of India in 1947, Shabnam is ready for high school to end. She faces a summer of boredom and regret, but she has a plan: Get through the summer. Get to college. Don't look back. Begin anew. Everything changes when she meets Jamie.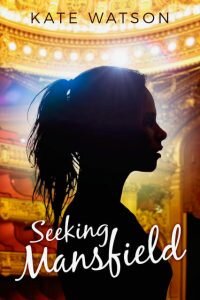 Seeking Mansfield by Kate Watson
Publisher: Flux Books
Release Date: May 16
Finley Price has perfected two things: how to direct a world-class production, and how to fly way, way under the radar. The only person who ever seems to notice Finley is her best friend Oliver. If she could just take Oliver's constant encouragement to heart and step out of the shadows, she'd finally chase her dream of joining the prestigious Mansfield Theater.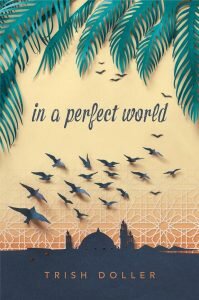 In a Perfect World by Trish Doller
Publisher: Simon Pulse
Release date: May 23
Caroline Kelly is excited to be spending her summer vacation working at the local amusement park with her best friend, exploring weird Ohio with her boyfriend, and attending soccer camp with the hope she'll be her team's captain in the fall. But when Caroline's mother is hired to open an eye clinic in Cairo, Egypt, Caroline's plans are upended.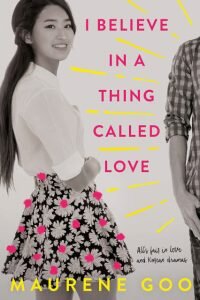 I Believe in a Thing Called Love by Maurene Goo
Publisher: Farrar, Straus, and Giroux Books for Young Readers
Release date: May 30
Desi Lee knows how carburetors work. She learned CPR at the age of five. As a high school senior, she has never missed a day of school and has never had a B in her entire life. She's for sure going to Stanford. But she's never had a boyfriend. So when the hottest human specimen to have ever lived walks into her life one day, Desi decides to tackle her flirting failures with the same zest she's applied to everything else in her life.

Romancing the Throne by Nadia Jolie Courtney
Publisher: HarperTeen
Release date: May 30
After an administration scandal at Libby's all-girls school threatens her chances at a top university, she decides to join Charlotte at posh and picturesque Sussex Park. Social-climbing Charlotte considers it her sisterly duty to bring Libby into her circle: Britain's young elites, glamorous teens who vacation in Hong Kong and the South of France and are just as comfortable at a polo match as they are at a party. It's a social circle that just so happens to include handsome seventeen-year-old Prince Edward, heir to Britain's throne.