This year, we want to support the amazing queer YA that has been released and that will be released. To that end, we're partnering with our friends at The Gay YA to bring you the #queer52 reading challenge.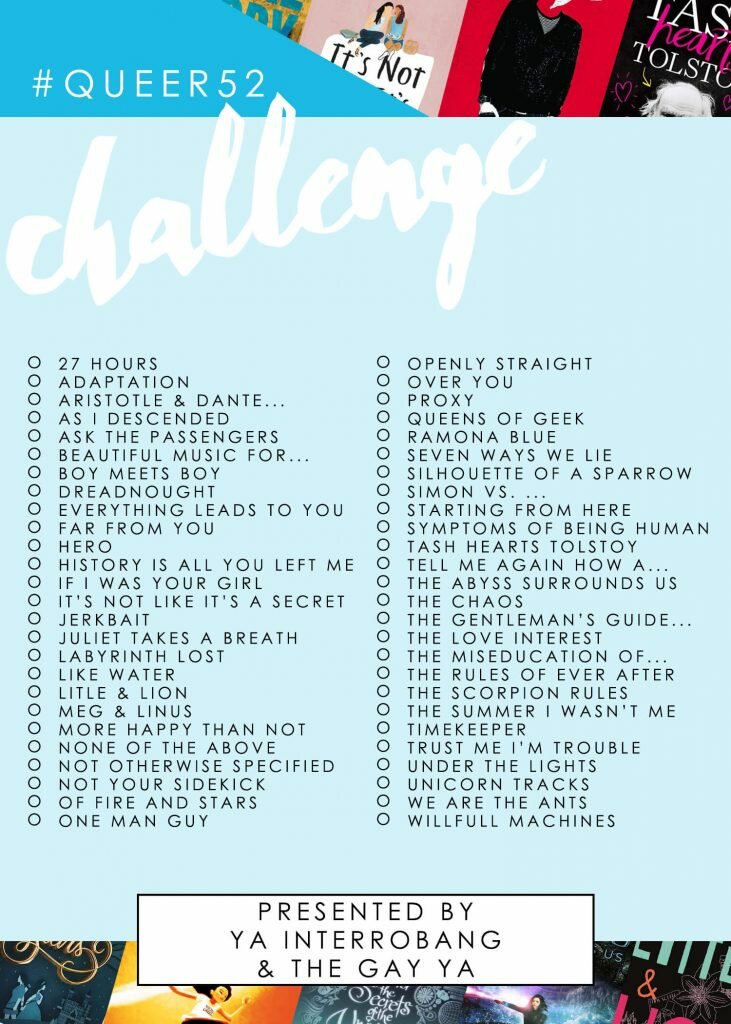 We'll be highlighting one title a week here on YA Interrobang over the course of 2017, and you'll be able to find a lot of cool stuff about them over at The Gay YA (including joining them on the occasional book club chat) – but more importantly, we'll all be reading these titles. There are three versions of the reading challenge:
For The Busy: Read 12 queer YA books by the end of the year.
For The Challenge Seeker: Read 24 queer YA books by the end of the year.
For The Avid Reader: Read all 52 queer YA books by the end of the year.
Here are some tips and tricks to help you get through the challenge:
Buying books is a fantastic way to support queer lit! But if you can't buy it, request it through your local library system. You can still read it and it will be in the system for those who wish to read it later – and it looks good for publishers when libraries order their books!
Update your progress using the hashtag #queer52 on the social media sites of your choice! We'll all be chatting about what we're reading and you might make some more friends – or convince somebody to read your favorites.
Leave a review on the retail and social media sites of your choice when you finish. It can even be one sentence! The more reviews a book has, the easier it is for folks searching for a good read to find it.
Post a photo of the book on Instagram, Twitter, or Tumblr. A visual of a book can generate a lot more buzz for a book than a one-sentence review. Let's get more readers!
This list is only 52 books. There is a lot more queer YA out there – we had a hard time narrowing it down for this challenge! If you read a queer YA title that isn't on this list, we think it 100% counts towards the challenge – and bonus if you leave us a comment with what you read.
Load up your to-be-read pile and let's start reading.
[EDIT] Thanks to for helping us with the content warnings, with help in reviews from , , and Mason.
Friends, even we make mistakes. It was brought to our attention that South of Sunshine has some pretty bad biphobic rep for its side characters and that the author has been supporting an administration that is anti-queer rights. We've removed it from the list and replaced it with Rebecca Podos' upcoming , which Vee (of The Gay YA) read and loved. Apologies for letting that slip through the cracks, and we'll do better next time.
---
#queer52 Reading List
27 Hours by Tristina Wright
Publisher: Entangled Teen
Release date: October 3 2017
A group of queer teens living on a colonized moon must race against the clock to stop an attack that would make the war between their cultures a war of extinction.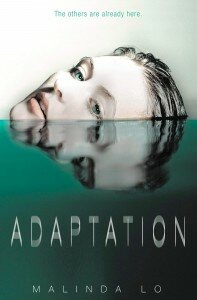 Adaptation by Malinda Lo
Publisher: Little Brown
Release Date: September 18 2012
Reese can't remember anything from the time between the accident and the day she woke up almost a month later. When Reese unexpectedly collides with the beautiful Amber Gray, her search for the truth is forced in an entirely new direction.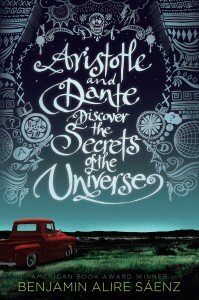 Aristotle and Dante Discover the Secrets of the Universe by Benjamin Alire Sáenz
Release Date: February 21 2012
Publisher: Simon & Schuster Books for Young Readers
Ari is filled with constant anger and a well of secrets threatening to bring him down. Dante is a philosopher who takes in life with lightness. They meet over the summer.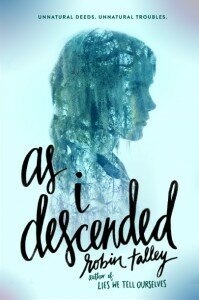 As I Descended by Robin Talley
Publisher: HarperTeen
Release date: September 6 2016
Maria and Lily will stop at nothing to bring down campus superstar Delilia—including harnessing the dark power long rumored to be present on the former plantation that houses their school.
Content warnings: homophobia, ableism, murder, forced drug use, self harm, suicide, and bullying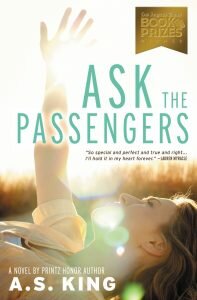 Ask the Passengers by A.S. King
Publisher: Little, Brown Books for Young Readers
Release date: October 23 2012
Astrid spends hours lying on the backyard picnic table watching airplanes fly overhead. She doesn't know the passengers inside, but they're the only people who won't judge her when she asks them her most personal questions… like what it means that she's falling in love with a girl.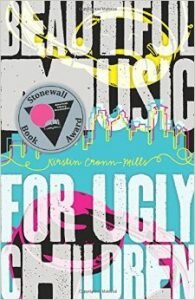 Beautiful Music for Ugly Children by Kirstin Cronn-Mills
Publisher: Flux
Release date: October 8 2012
My birth name is Elizabeth, but I'm a guy. Gabe. My parents think I've gone crazy and the rest of the world is happy to agree with them, but I know I'm right. I've been a boy my whole life.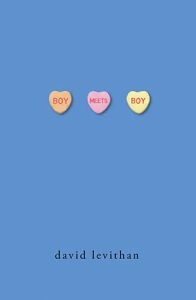 Boy Meets Boy by David Levithan
Publisher: Alfred A. Knopf Books for Young Readers
Release date: May 10 2005
When Paul meets Noah, he thinks he's found the one his heart is made for. Until he blows it. The school bookie says the odds are 12-to-1 against him getting Noah back, but Paul's not giving up without playing his love really loud.
Dreadnought by April Daniels
Publisher: Diversion Publishing
Release date: January 24 2017
Danny Tozer has a problem: she just inherited the powers of Dreadnought, the world's greatest superhero. Those secondhand superpowers transformed Danny's body into what she's always thought it should be. Now there's no hiding that she's a girl.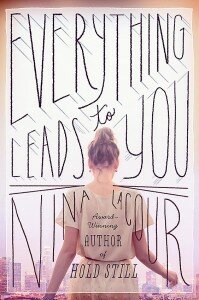 Everything Leads to You by Nina LaCour
Publisher: Dutton Juvenile
Release date: May 15 2014
Emi is a film buff and a true romantic, but her real-life relationships are a mess. But a mysterious letter from a silver screen legend leads Emi to Ava, and Ava is unlike anyoneEmi has ever met.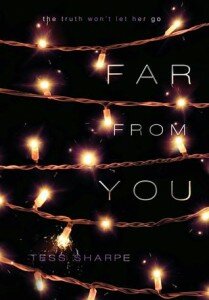 Far From You by Tess Sharpe
Publisher: Disney Hyperion
Release date: April 8 2014
Sophie has been drug-free for nine months – and it's been four months since her best friend Mina died in a supposed drug deal gone wrong. But Sophie knows that Mina was deliberately murdered.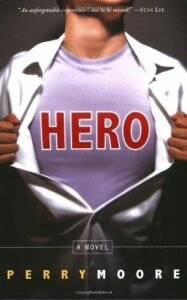 Hero by Perry Moore
Publisher: Disney Hyperion
Release date: September 1 2007
The last thing in the world Thom Creed wants is to add to his father's pain, so he keeps secrets. Like that he has special powers. And that he's been asked to join the League. And the one Thom can barely face himself: he's gay.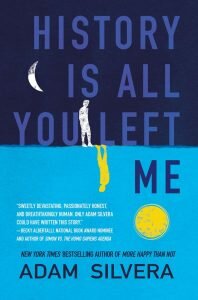 History Is All You Left Me by Adam Silvera
Publisher: Soho Teen
Release date: January 17 2017
OCD-afflicted Griffin lost his first love, Theo, in a drowning accident. When Theo's last boyfriend Jackson begins to exhibit signs of guilt, Griffin suspects he's hiding something, and will stop at nothing to get to the truth about Theo's death.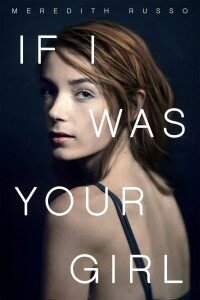 If I Was Your Girl by Meredith Russo
Publisher: Flatiron Books
Release date: May 3 2016
Amanda Hardy is the new girl in school. But Amanda has a secret. She's determined not to get too close to anyone. Because the secret that Amanda's been keeping? It's that she used to be Andrew.
Content warnings: assault, attempted rape & suicide, and slurs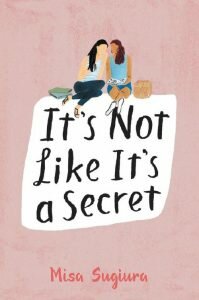 It's Not Like It's a Secret by Misa Sugira
Publisher: HarperTeen
Release date: May 9 2017
When Sana and her family move to California, she begins to wonder if it's finally time forsome honesty, especially after she meets Jamie Ramirez.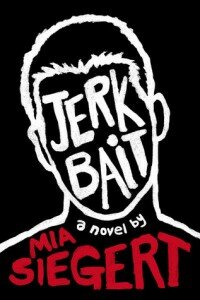 Jerkbait by Mia Siegert
Publisher: Jolly Fish Press
Release date: May 10 2016
Tristan isn't close to his twin at all—until Robbie tries to kill himself. Forced to share a room to prevent Robbie from hurting himself, the brothers begin to feel the weight of each other's lives.
Content warnings: sexual assault scene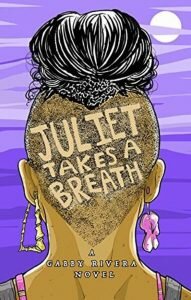 Juliet Takes a Breath by Gabby Rivera
Publisher: Riverdale Avenue Books
Release date: January 27 2016
Juliet Milagros Palante is leaving the Bronx and headed to Portland, Oregon. She just came out to her family and isn't sure if her mom will ever speak to her again. But Juliet has a plan, sort of, one that's going to help her figure out this whole "Puerto Rican lesbian" thing.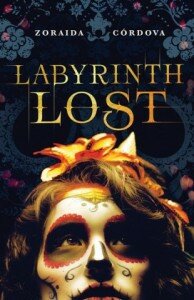 Labyrinth Lost (Brooklyn Brujas #1) by Zoraida Cordova
Publisher: Sourcebooks Fire
Release date: September 6th
Alex is a bruja, the most powerful witch in a generation, but when she accidentally vanishes her family into thin air, the only way to get them back is to travel to Los Lagos, a land in-between…
by Rebecca Podos
Publisher: Balzer + Bray
Release date: October 17 2017
When Savannah's father is diagnosed with a genetic illness she may inherit, she sets aside her plans to flee her tiny hometown after graduation. She takes a job as a performing mermaid at a water park; when she meets the handsome lifeguard's even more intriguing sister, Vanni learns the difference between sinking and diving in deep.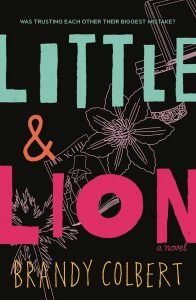 Little & Lion by Brandy Colbert
Publisher: Little, Brown Books for Young Readers
Release date: August 8 2017
When Suzette comes home to Los Angeles from her boarding school in New England, she isn't sure if she'll ever want to go back. L.A. is where her friends and family are. And her stepbrother, Lionel, who has been diagnosed with bipolar disorder, needs her emotional support.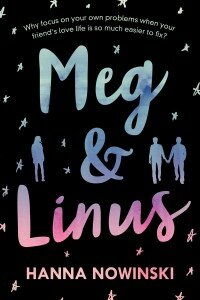 Meg & Linus by Hanna Nowinksi
Publisher: Swoon Reads
Release date: April 18 2017
Meg and Linus are best friends bound by a shared love of school, a coffee obsession, and being queer. It's not always easy to be the nerdy lesbian or gay kid in a suburban town. But they're pretty happy. But then Sophia, Meg's longtime girlfriend, breaks up with Meg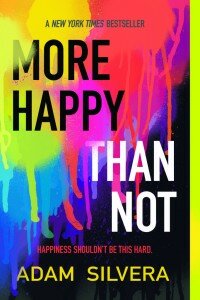 More Happy Than Not by Adam Silvera
Publisher: Soho Teen
Release date: April 26 2016
Since Aaron can't stay away from Thomas, he considers turning to the Leteo Institute's revolutionary memory-alteration procedure to straighten himself out, even if it means forgetting who he truly is.
Content warnings: suicide, mentions of abuse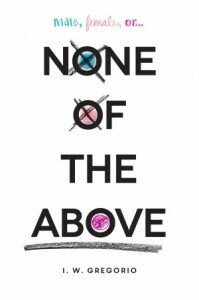 None of the Above by I.W. Gregorio
Publisher: Balzer + Bray
Release date: April 7th
When Kristin discovers she was born intersex and her diagnosis is leaked to the whole school, Kristin's entire identity is thrown into question. As her world unravels, can she come to terms with her new self?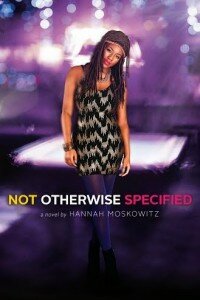 Not Otherwise Specified by Hannah Moskowitz
Publisher: Simon Pulse
Release date: March 3rd
Everywhere she turns, someone feels Etta's too fringe for the fringe. Etta doesn't fit anywhere — until she meets Bianca, the straight, white, Christian, and seriously sick girl in Etta's therapy group.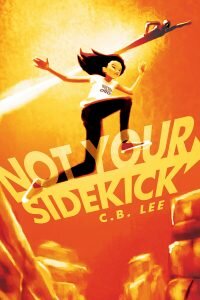 Not Your Sidekick by C.B. Lee
Publisher: Duet
Release date: August 5 2016
Despite her heroic lineage, Jess is resigned to a life without superpowers and is merely looking to beef up her college applications when she stumbles upon the perfect (paid!) internship—only it turns out to be for the town's most heinous supervillain.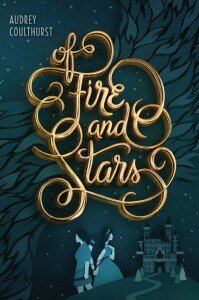 Of Fire and Stars by Audrey Coulthurst
Publisher: Balzer + Bray
Release date: November 22nd
Betrothed since childhood to the prince of Mynaria, Princess Dennaleia has always known what her future holds. But when Denna arrives in Mynaria, she finds herself falling for the prince's sister instead.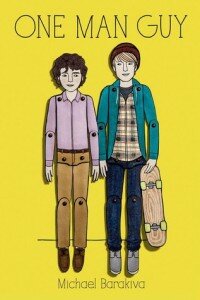 One Man Guy by Michael Barakiva
Publisher: Farrar Straus Giroux
Release date: May 27 2014
Alek is sure summer school will be hellish. But before long, it seems like Ethan wants to be more than friends. Alek has never thought about having a boyfriend but maybe it's time to think again.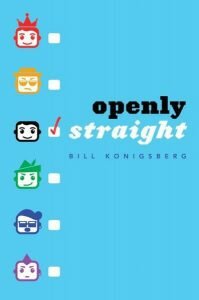 Openly Straight by Bill Konigsberg
Publisher: Arthur A. Levine Books
Release date: May 28 2013
Rafe's been out since 8th grade, and while that's important, all Rafe really wants is to just be a regular guy. Not that GAY guy. So when he transfers to an all-boys' boarding school, he decides to keep his sexuality a secret – not so much going back in the closet as starting with a clean slate.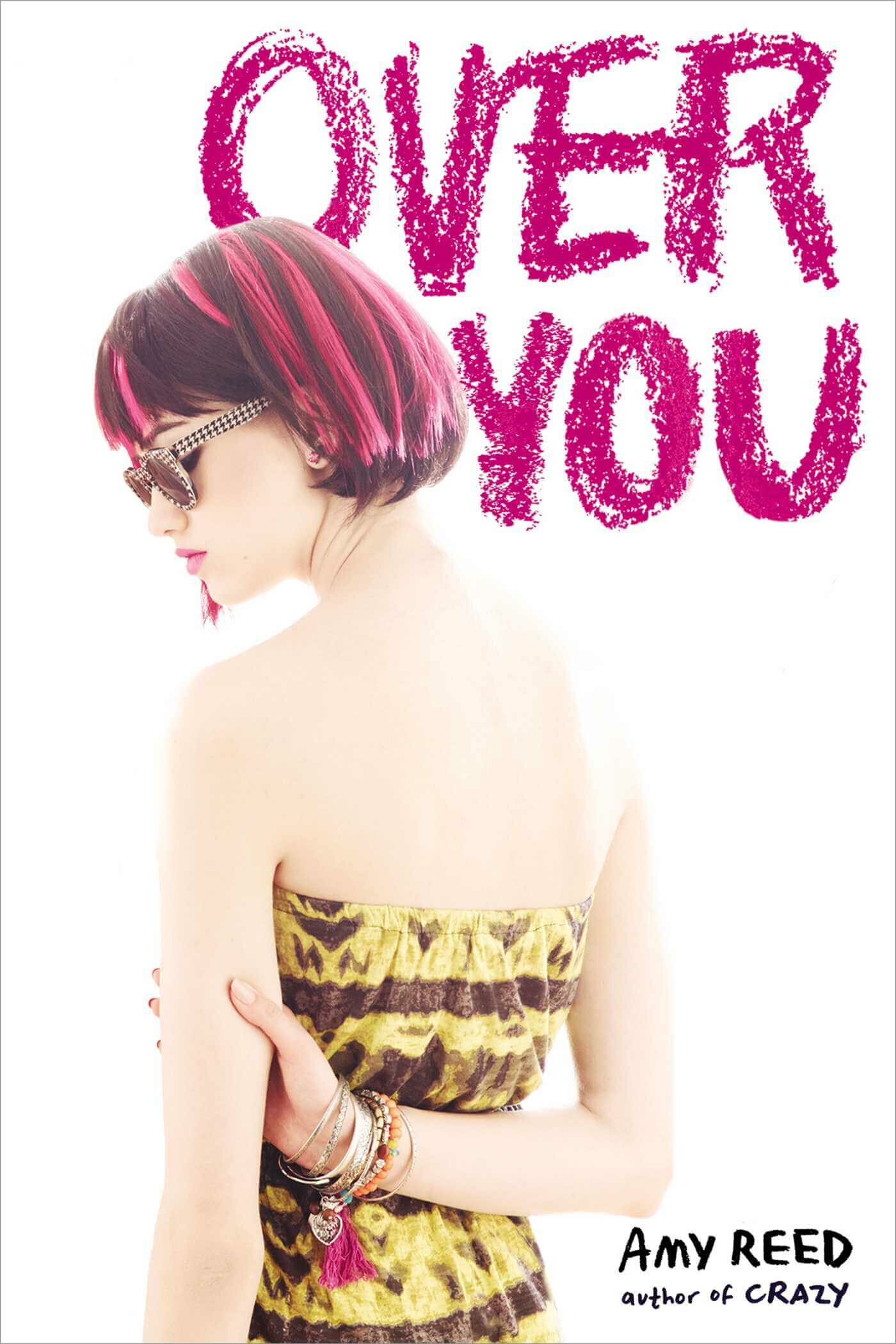 Over You by Amy Reed
Publisher: Simon Pulse
Release Date: June 4 2013
Sadie and Max go to Nebraska for the summer. There they meet Dylan, who awakens something in Max that she never knew existed – but Sadie has never allowed Max to become close with anybody else.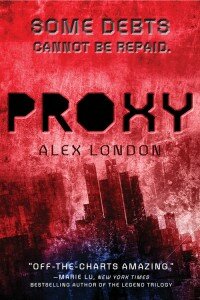 Proxy by Alex London
Publisher: Philomel Books
Release Date: June 18 2013
Syd was born to be the Proxy to Knox, who belongs to one of the City's wealthiest families. When Knox crashes a car, Syd is condemned to death. But neither boy is free, and together, they escape the City and end up in a cross-country chase.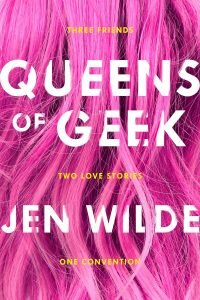 Queens of Geek by Jen Wilde
Publisher: Swoon Reads
Release date: March 14 2017
When Alyssa Huntington arrives as a surprise guest to SupaCon, it seems Charlie's long-time crush on her isn't as one-sided as she thought.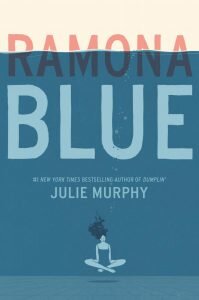 Ramona Blue by Julie Murphy
Publisher: Balzer + Bray
Release date: May 9 2017
Ramona Blue was only five years old when Hurricane Katrina changed her life forever. The out-and-proud lesbian now lives in a trailer with her good-hearted but ineffectual father, her flaky mother, and her pregnant older sister Hattie.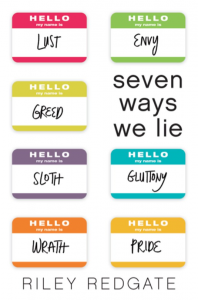 Seven Ways We Lie by Riley Redgate
Publisher: Amulet Books
Release date: March 8 2016
Paloma High School is ordinary by anyone's standards. It's got the same cliques, the same prejudices, the same suspect cafeteria food. And like every high school, every student has something to hide.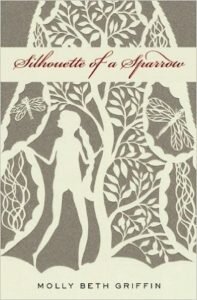 Silhouette of a Sparrow by Molly Beth Griffin
Publisher: Milkweed Editions
Release date: September 11 2012
In 1926, Garnet Richardson is sent to a lake resort to escape the polio epidemic in the city. Under the supervision of boring, oppressive guardians, Garnet finds freedom in a hat shop and a relationship with a beautiful flapper.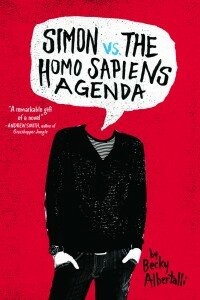 Simon vs. the Homo Sapiens Agenda by Becky Albertalli
Publisher: Balzer + Bray
Release date: April 7 2015
Not-so-openly gay Simon Spier finds himself blackmailed when an email falls into the wrong hands, compromising his privacy, and the privacy of Blue, the pen name of the boy he's been emailing.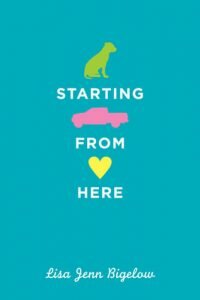 Starting from Here by Lisa J. Bigelow
Publisher: Skyscape
Release date: November 1 2016
Colby Bingham's heart has been broken too many times. When a stray dog lands literally at her feet, bleeding and broken on a busy road, Colby decides against her better judgement to take care of it.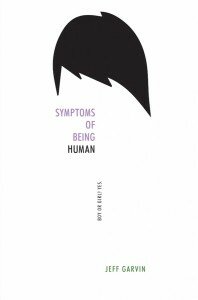 Symptoms of Being Human by Jeff Garvin
Publisher: Balzer + Bray
Release date: February 2 2016
Riley Cavanaugh is many things: Punk rock. Snarky. Rebellious. And gender fluid. Some days Riley identifies as a boy, and others as a girl. The thing is… Riley isn't exactly out yet.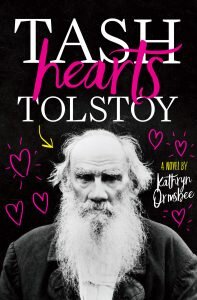 Tash Hearts Tolstoy by Kathryn Ormsbee
Publisher: Simon & Schuster
Release date: June 6 2017
After a shout-out from one of the Internet's superstar bloggers, Tash finds herself and her obscure, amateur web series, Unhappy Families, thrust into the limelight: She's gone viral.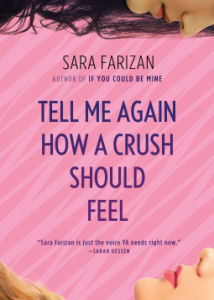 Tell Me Again How a Crush Should Feel by Sara Farizan
Publisher: Algonquin Books
Release date: October 7 2014
Leila's Persian heritage already makes her different from her classmates; if word got out that she liked girls, life would be twice as hard. But when a beautiful new girl, Saskia, shows up, Leila starts to take risks she never thought she would.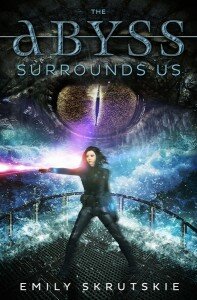 The Abyss Surrounds Us (The Abyss Surrounds Us #1) by Emily Skrutskie
Publisher: Flux
Release date: February 8th
For Cassandra Leung, bossing around sea monsters is just the family business. When the pirate queen Santa Elena snatches her, Cas's dream of being a full-time trainer seems dead in the water.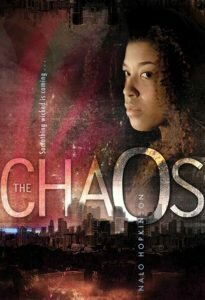 The Chaos by Nalo Hopkinson
Publisher: Margaret K. McElderry Books
Release date: April 17 2012
Scotch needs to get to the bottom of her brother's supernatural kidnapping before the Chaos consumes everything she's ever known and she knows that the black shadowy entity that's begun trailing her every move is probably not going to help.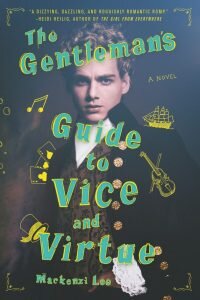 The Gentleman's Guide to Vice and Virtue by Mackenzi Lee
Publisher: Katherine Tegen Books
Release date: June 20 2017
Monty vows to make this yearlong escapade one last hedonistic hurrah and flirt with Percy from Paris to Rome. But when one of Monty's reckless decisions turns their trip abroad into a harrowing manhunt, it calls into question everything he knows, including his relationship with the boy he adores.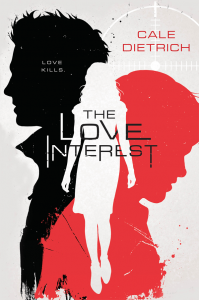 The Love Interest by Cale Dietrich
Publisher: Feiwel & Friends
Release date: May 16 2017
There is a secret organization that cultivates teenage spies. Caden is a Nice. Dylan is a Bad. What the boys don't expect are feelings that are outside of their training. Feelings that could kill them both.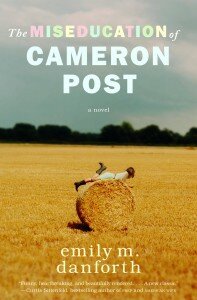 The Miseducation of Cameron Post by Emily M. Danforth
Publisher: Balzer & Bray
Release date: May 28 2013
When Cameron Post is outed, her aunt sends her to God's Promise, a religious conversion camp that is supposed to cure her homosexuality. At the camp, Cameron comes face to face with the cost of denying her true identity.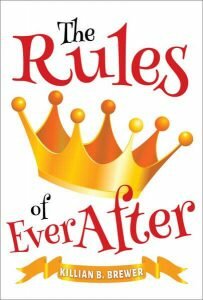 The Rules of Ever After by Killian B. Brewer
Publisher: Duet
Release date: June 9 2015
The rules of royal life have governed the kingdoms of Clarameer for thousands of years, but Prince Phillip and Prince Daniel know that these rules don't provide for the happily ever after they seek.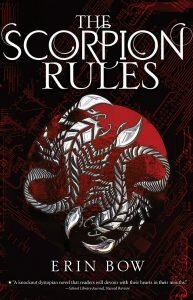 The Scorpion Rules by Erin Bow
Publisher: Margaret K. McElderry Books
Release Date: September 22 2015
Greta is a Child of Peace, a hostage held by the de facto ruler of the world, the great Artificial Intelligence, Talis. If someone wants to rule, they must give one of their children as a hostage. Start a war and the hostage dies.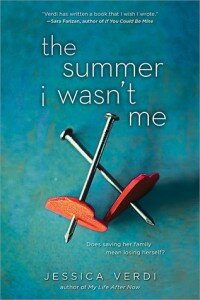 The Summer I Wasn't Me by Jessica Verdi
Publisher: Sourcebooks Fire
Release date: April 1 2014
Lexi has a secret. She never meant for her mom to find out. And now she's afraid that what's left of her family is going to fall apart for good.
Content warnings: mentions of abuse, conversion therapy, homophobia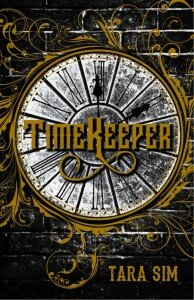 Timekeeper (Timekeeper #1) by Tara Sim
Publisher: Sky Pony Press
Release date: November 8th
In an alternate Victorian world controlled by clock towers, a damaged clock can fracture time—and a destroyed one can stop it completely. It's a truth clock mechanic Danny Hart knows all too well.
Trust Me I'm Trouble by Mary Elizabeth Summer
Publisher: Delacorte Press
Release date: October 13 2015
Staying out of trouble isn't possible for Julep Dupree. Running cons holds her guilty conscience at bay, but unfortunately, someone wants Julep to pay for her mistake… with her life.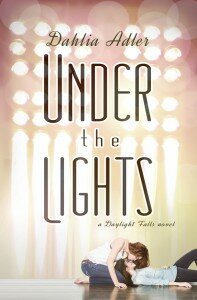 Under the Lights (Daylight Falls #2) by Dahlia Adler
Publisher: Spencer Hill Press
Release date: June 30 2015
As her feelings for her new career handler, Brianna, evolve beyond friendship, actress Vanessa has to choose between the one thing she's always loved… and the person she never imagined she could.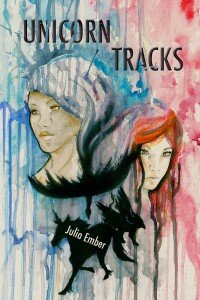 Unicorn Tracks by Julia Ember
Publisher: Harmony Ink Press
Release date: April 21 2016
Mnemba is employed to guide Mr. Harving and his daughter, Kara, through the wilderness as they study unicorns. During their research, they discover a conspiracy by a group of poachers to capture the Unicorns and exploit their supernatural strength to build a railway.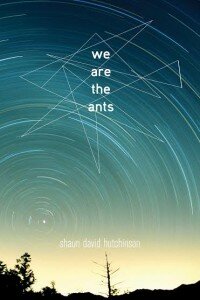 We Are The Ants by Shaun Hutchinson
Publisher: Simon Pulse
Release date: January 19 2016
Henry Denton has spent years being periodically abducted by aliens. Then the aliens give him an ultimatum: The world will end in 144 days, and all Henry has to do to stop it is push a big red button.
Willful Machines by Tim Floreen
Publisher: Simon Pulse
Release Date: October 20 2015
In the near future, scientists create what may be a new form of life: an artificial human named Charlotte. As the closeted son of the US President, Lee realizes he may be Charlotte's next target.