What YA books release this week? We have a list of this week's January YA books!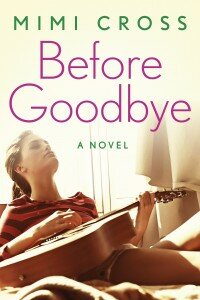 Before Goodbye by Mimi Cross
Publisher: Skyscape
Release date: January 1st
Music means everything to Cate. Devoted classical guitar players, Cate and Cal are childhood friends newly smitten by love—until a devastating car accident rips Cal out of Cate's life forever.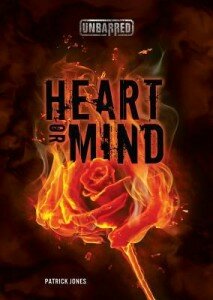 Heart or Mind by Patrick Jones
Publisher: Darby Creek Publishing
Release date: January 1st
Long standing tension between African American and Somali students at Northeast High School in Minneapolis makes love difficult between Rodney, who's on probation, and Jawahir.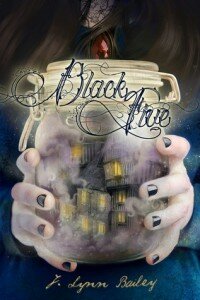 Black Five by J. Lynn Bailey
Publisher: Poorhouse Publishing
Release date: January 4th
A dangerous web of deceit and secrecy unravels when news of a stranger's death puts Penn on a collision course with the very person she's been hiding from her whole life.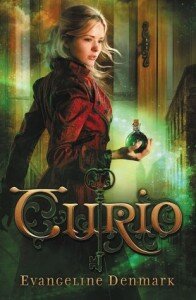 Curio (Curio #1) by Evangeline Denmark
Publisher: Blink
Release date: January 5th
Grey has tried to stay unnoticed by the Chemists, who rule her town. Then her best friend is caught by the Chemists' enforcers and suddenly taking risks seems the only decision she can make.

Firsts by Laurie Elizabeth Flynn
Publisher: St. Martin's Griffin
Release date: January 5th
Mercedes Ayres has an open-door policy when it comes to her bedroom, but only if the guy is a virgin. But Mercedes doesn't bank on Angela's boyfriend finding out about her services and wanting a turn.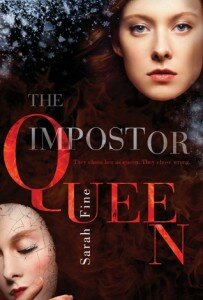 The Impostor Queen by Sarah Fine
Publisher: Margaret K. McElderry Books
Release date: January 5th
Elli was a small child when she was chosen to succeed the queen who wields infinitely powerful ice and fire magic. But when the queen dies, the magic doesn't enter Elli. It's nowhere to be found.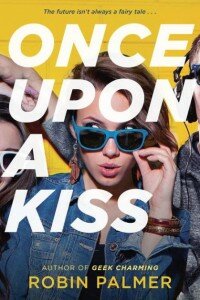 Once Upon a Kiss by Robin Palmer
Publisher: Speak
Release date: January 5th
It's 1986 and Zoe Brenner's world revolves around Depeche Mode, Judd Nelson and her friend Jonah. Then one day, in a freak Fun-Dip choking accident, Zoe falls unconscious, and awakes in the year 2016.

Passenger (Passenger #1) by Alexandra Bracken
Publisher: Disney Hyperion
Release date: January 5th
In one devastating night, violin prodigy Etta Spencer loses everything she knows and loves. Thrust into an unfamiliar world, Etta is certain she has traveled not just miles but years from home.

Thicker Than Water by Kelly Fiore
Publisher: HarperTeen
Release date: January 5th
Cecelia Price killed her brother. At least, that's what the police are saying. And although Cecelia is now locked up and forced into treatment, she knows the real story is much more complicated.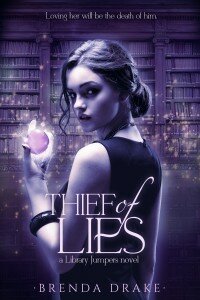 Thief of Lies (Library Jumpers #1) by Brenda Drake
Publisher: Entangled Teen
Release date: January 5th
Reading from a book, Gia unwittingly speaks the key that sucks her and her friends into a photograph and transports them into a Paris library, where they're rescued from a demonic hound.

This Is Where It Ends by Marieke Nijkamp
Publisher: Sourcebooks Fire
Release date: January 5th
The principal of Opportunity, Alabama's high school finishes her speech. The students get up to leave the auditorium for their next class. The auditorium doors won't open. Someone starts shooting.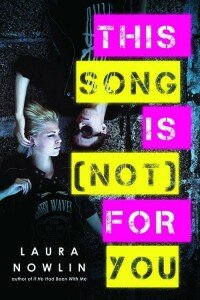 This Song is (Not) For You by Laura Nowlin
Publisher: Sourcebooks Fire
Release date: January 5th
Ramona and Sam meet Tom, their band's missing piece, and before Ramona knows it, she's falling for him. But she hasn't fallen out of her unrequited love for Sam either.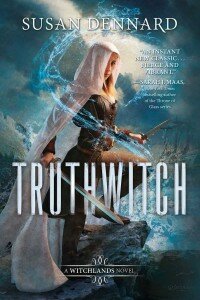 Truthwitch (The Witchlands #1) by Susan Dennard
Publisher: Tor Teen
Release date: January 5th
In the Witchlands, some are born with a "witchery". There are almost as many types of magic as there are ways to get in trouble—as two desperate young women know all too well.

Cruel Crown (Red Queen Novellas) by Victoria Aveyard
Publisher: HarperTeen
Release date: January 6th
Queen Coriane, first wife of King Tiberias, keeps a secret diary of the potentially deadly challenges that lay ahead for her in royal life to ensure that no one at the palace will use her thoughts against her.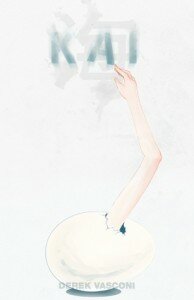 Kai by Derek Vasconi
Publisher: Self-published
Release date: January 6th
Two girls struggle to understand their enigmatic connection, raising the question: What if all the suffering in your life was carefully choreographed by somebody you've never met?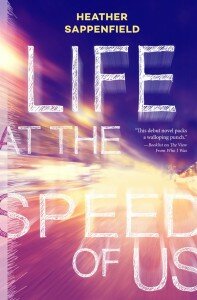 Life at the Speed of Us by Heather Sappenfield
Publisher: Flux
Release date: January 8th
When Sovern Briggs survives a car crash, she stops talking to seal in the memory of the final sounds from her mother's life, and seeks relief in a dangerous boyfriend and in speed's adrenaline edge.