Now more than ever, World War II stories feel painfully relevant to our current situation. Fortunately, there are plenty of YA books on the subject.

Cold Summer by Gwen C. Cole
Publisher: Sky Pony Press
Release date: May 2 2017
Kale Jackson has spent years trying to control his time-traveling ability but hasn't had much luck. One day he lives in 1945, fighting in the war as a sharpshooter and helplessly watching soldiers—friends—die. Then the next day, he's back in the present, where WWII has bled into his modern life in the form of PTSD, straining his relationship with his father and the few friends he has left. Every day it becomes harder to hide his battle wounds, both physical and mental, from the past. When the ex-girl-next-door, Harper, moves back to town, thoughts of what could be if only he had a normal life begin to haunt him. With practice, maybe Kale could remain in the present permanently and never step foot on a battlefield again. Maybe he can have the normal life he craves. But then Harper finds Kale's name in a historical article—and he's listed as a casualty of the war.

Mare's War by Tanita S. Davis
Publisher: Knopf Books for Young Readers
Release date: June 9 2009
Meet Mare, a grandmother with flair and a fascinating past. Octavia and Tali are dreading the road trip their parents are forcing them to take with their grandmother over the summer. After all, Mare isn't your typical grandmother. She drives a red sports car, wears stiletto shoes, flippy wigs, and push-up bras, and insists that she's too young to be called Grandma. But somewhere on the road, Octavia and Tali discover there's more to Mare than what you see. She was once a willful teenager who escaped her less-than-perfect life in the deep South and lied about her age to join the African American battalion of the Women's Army Corps during World War II.

Anya's War by Andrea Alban Gosline
Publisher: Feiwel & Friends
Release date: February 1 2011
Anya Rosen and her family have left their home in Odessa for Shanghai, believing that China will be a safe haven from Hitler's forces. At first, Anya's life in the Jewish Quarter of Shanghai is privileged and relatively carefree: she has crushes on boys, fights with her mother, and longs to defy expectations just like her hero, Amelia Earhart. Then Anya finds a baby—a newborn abandoned on the street. Amelia Earhart goes missing. And it becomes dangerously clear that no place is safe—not for Jewish families like the Rosens, not for Shanghai's poor, not for adventurous women pilots.

Girl in the Blue Coat by Monica Hesse
Publisher: Little, Brown Books for Young Readers
Release date: April 5 2016
Amsterdam, 1943. Hanneke spends her days procuring and delivering sought-after black market goods, her nights hiding the true nature of her work from her concerned parents, and every waking moment mourning her boyfriend, who was killed on the Dutch front lines when the Germans invaded. On a routine delivery, a client asks Hanneke for help. She is shocked by the older woman's frantic plea to find a person—a Jewish teenager Mrs. Janssen had been hiding, who has vanished without a trace from a secret room. Hanneke initially wants nothing to do with such dangerous work, but is ultimately drawn into a web of mysteries and stunning revelations that lead her into the heart of the resistance, open her eyes to the horrors of the Nazi war machine, and compel her to take desperate action.

Rose Under Fire by Elizabeth Wein
Publisher: Disney Hyperion
Release date: September 10 2013
While flying an Allied fighter plane from Paris to England, American ATA pilot and amateur poet, Rose Justice, is captured by the Nazis and sent to Ravensbrück, the notorious women's concentration camp. Trapped in horrific circumstances, Rose finds hope in the impossible through the loyalty, bravery and friendship of her fellow prisoners. But will that be enough to endure the fate that's in store for her?

The War Outside by Monica Hesse
Publisher: Little, Brown Books for Young Readers
Release date: September 25 2018
It's 1944, and World War II is raging across Europe and the Pacific. The war seemed far away from Margot in Iowa and Haruko in Colorado—until they were uprooted to dusty Texas, all because of the places their parents once called home: Germany and Japan. Haruko and Margot meet at the high school in Crystal City, a "family internment camp" for those accused of colluding with the enemy. The teens discover that they are polar opposites in so many ways, except for one that seems to override all the others: the camp is changing them, day by day and piece by piece. With everything around them falling apart, Margot and Haruko find solace in their growing, secret friendship. But in a prison the government has deemed full of spies, can they trust anyone–even each other?

Librarian of Auschwitz by Antonio Iturbe
Publisher: Henry Holt and Co
Release date: October 10 2017
Based on the experience of real-life Auschwitz prisoner Dita Kraus, this is the incredible story of a girl who risked her life to keep the magic of books alive during the Holocaust. Fourteen-year-old Dita is one of the many imprisoned by the Nazis at Auschwitz. Taken, along with her mother and father, from the Terezín ghetto in Prague, Dita is adjusting to the constant terror that is life in the camp. When Jewish leader Freddy Hirsch asks Dita to take charge of the eight precious volumes the prisoners have managed to sneak past the guards, she agrees. And so Dita becomes the librarian of Auschwitz.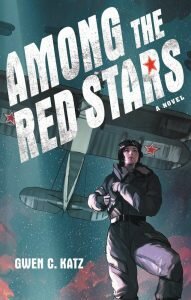 Among the Red Stars by Gwen C. Katz
Publisher: HarperTeen
Release date: October 3 2017
World War Two has shattered Valka's homeland of Russia, and Valka is determined to help the effort. She knows her skills as a pilot rival the best of the men, so when an all-female aviation group forms, Valka is the first to sign up. Flying has always meant freedom and exhilaration for Valka, but dropping bombs on German soldiers from a fragile canvas biplane is no joyride. The war is taking its toll on everyone, including the boy Valka grew up with, who is fighting for his life on the front lines. As the war intensifies and those around her fall, Valka must decide how much she is willing to risk to defend the skies she once called home.

Almost Autumn by Marianna Kaurin
Publisher: Arthur A. Levine
Release date: January 3 2017
It's October 1942, in Oslo, Norway. Fifteen-year-old Ilse Stern is waiting to meet boy-next-door Hermann Rod for their first date. But Hermann won't be able to make it tonight. What Ilse doesn't know is that Hermann is secretly working in the Resistance, helping Norwegian Jews flee the country to escape the Nazis. The work is exhausting and unpredictable, full of late nights and code words and lies to Hermann's parents, to his boss… to Ilse. And as life under German occupation becomes even more difficult, particularly for Jewish families like the Sterns, the choices made become more important by the hour: To speak up or to look away? To stay or to flee? To act now or wait one more day?

Orphan Monster Spy by Matt Killeen
Publisher: Viking Books for Young Readers
Release date: March 20 2018
After her mother is shot at a checkpoint, fifteen-year-old Sarah—blonde, blue-eyed, and Jewish—finds herself on the run from a government that wants to see every person like her dead. Then Sarah meets a mysterious man with an ambiguous accent, a suspiciously bare apartment, and a lockbox full of weapons. He's a spy, and he needs Sarah to become one, too, to pull off a mission he can't attempt on his own: infiltrate a boarding school attended by the daughters of top Nazi brass, befriend the daughter of a key scientist, and steal the blueprints to a bomb that could destroy the cities of Western Europe. With years of training from her actress mother in the art of impersonation, Sarah thinks she's ready. But nothing prepares her for her cutthroat schoolmates, and soon she finds herself in a battle for survival unlike any she'd ever imagined.

The Spy with the Red Balloon by Katherine Locke
Publisher: Albert Whitman Company
Release date: October 2 2018
Siblings Ilse and Wolf hide a deep secret in their blood: with it, they can work magic. And the government just found out. Blackmailed into service during World War II, Ilse lends her magic to America's newest weapon, the atom bomb, while Wolf goes behind enemy lines to sabotage Germany's nuclear program. It's a dangerous mission, but if Hitler were to create the bomb first, the results would be catastrophic. When Wolf's plane is shot down, his entire mission is thrown into jeopardy. Wolf needs Ilse's help to develop the magic that will keep him alive, but with a spy afoot in Ilse's laboratory, the letters she sends to Wolf begin to look treasonous. Can Ilse prove her loyalty—and find a way to help her brother—before their time runs out?

Violins of Autumn by Amy McAuley
Publisher: Walker Childrens
Release date: June 19 2012
When the Germans begin bombing London in World War II, Betty is determined to do her part. Instead of running air raid drills like most girls her age, she lies about her age and trains to become a spy. Now known by her secret agent persona, Adele Blanchard, she finds herself parachuting over German-occupied France under the cover of darkness to join the secret Resistance movement. Prepared to die for her cause, Adele wasn't expecting to make a new best friend in her fellow agent or fall for a handsome American pilot. With the brutality of war ever present, can Adele dare to dream of a future where the world is at peace and she is free to live and love of her own accord?

Resistance by Jennifer A. Nielsen
Publisher: Scholastic Press
Release date: August 28 2018
Chaya Lindner is a teenager living in Nazi-occupied Poland. Simply being Jewish places her in danger of being killed or sent to the camps. After her little sister is taken away, her younger brother disappears, and her parents all but give up hope, Chaya is determined to make a difference. Using forged papers and her fair features, Chaya becomes a courier and travels between the Jewish ghettos of Poland, smuggling food, papers, and even people. Soon Chaya joins a resistance cell that runs raids on the Nazis' supplies. But after a mission goes terribly wrong, Chaya's network shatters. She is alone and unsure of where to go, until Esther, a member of her cell, finds her and delivers a message that chills Chaya to her core, and sends her on a journey toward an even larger uprising in the works—in the Warsaw Ghetto. Though the Jewish resistance never had much of a chance against the Nazis, they were determined to save as many lives as possible, and to live—or die—with honor.

Tamar by Mal Peet
Publisher: Candlewick Press
Release date: January 23 2007
When her grandfather dies, Tamar inherits a box containing a series of clues and coded messages. Out of the past, another Tamar emerges, a man involved in the terrifying world of resistance fighters in Nazi-occupied Holland half a century before. His story is one of passionate love, jealousy, and tragedy set against the daily fear and casual horror of the Second World War — and unraveling it is about to transform Tamar's life forever.

The Darkest Hour by Caroline Tung Richmond
Publisher: Scholastic Press
Release date: July 26 2016
After the Nazis killed my brother on the North African front, I volunteered at the Office of Strategic Services in Washington to do my part for the war effort. Only instead of a desk job at the OSS, I was tapped to join the Clandestine Operations—-a secret espionage and sabotage organization of girls. Six months ago, I was deployed to German-occupied France to gather intelligence and eliminate Nazi targets. My current mission: Track down and interrogate a Nazi traitor about a weapon that threatens to wipe out all of Western Europe. Then find and dismantle the weapon before Hitler detonates it. But the deeper I investigate, the more danger I'm in. Because the fate of the free world hangs in the balance, and trusting the wrong person could cause millions of lives to be lost. Including my own.

Between Shades of Gray by Ruta Sepetys
Publisher: Philomel Books
Release date: March 22 2011
Lina is just like any other fifteen-year-old Lithuanian girl in 1941. Until one night when Soviet officers barge into her home, tearing her family from the comfortable life they've known. Separated from her father, forced onto a crowded and dirty train car, Lina, her mother, and her young brother slowly make their way north, crossing the Arctic Circle, to a work camp in the coldest reaches of Siberia. Here they are forced, under Stalin's orders, to dig for beets and fight for their lives under the cruelest of conditions. Lina finds solace in her art, meticulously–and at great risk–documenting events by drawing, hoping these messages will make their way to her father's prison camp to let him know they are still alive. It is a long and harrowing journey, spanning years and covering 6,500 miles.

Salt to the Sea by Ruta Sepetys
Publisher: Philomel Books
Release date: February 2 2016
World War II is drawing to a close in East Prussia and thousands of refugees are on a desperate trek toward freedom, many with something to hide. Among them are Joana, Emilia, and Florian, whose paths converge en route to the ship that promises salvation, the Wilhelm Gustloff. Forced by circumstance to unite, the three find their strength, courage, and trust in each other tested with each step closer to safety. Just when it seems freedom is within their grasp, tragedy strikes. Not country, nor culture, nor status matter as all ten thousand people—adults and children alike—aboard must fight for the same thing: survival.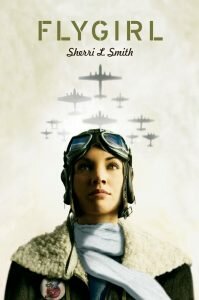 Flygirl by Sherri L. Smith
Publisher: G.P. Putnam's Sons Books for Young Readers
Release date: January 22 2009
All Ida Mae Jones wants to do is fly. Her daddy was a pilot, and years after his death she feels closest to him when she's in the air. But as a young black woman in 1940s Louisiana, she knows the sky is off limits to her, until America enters World War II, and the Army forms the WASP-Women Airforce Service Pilots. Ida has a chance to fulfill her dream if she's willing to use her light skin to pass as a white girl. She wants to fly more than anything, but Ida soon learns that denying one's self and family is a heavy burden, and ultimately it's not what you do but who you are that's most important.

What the Night Sings by Vesper Stamper
Publisher: Knopf Books for Young Readers
Release date: February 20 2018
After losing her family and everything she knew in the Nazi concentration camps, Gerta is finally liberated, only to find herself completely alone. Without her Papa, her music, or even her true identity, she must move past the task of surviving and onto living her life. In the displaced persons camp where she is staying, Gerta meets Lev, a fellow teen survivor who she just might be falling for, despite her feelings for someone else. With a newfound Jewish identity she never knew she had, and a return to the life of music she thought she lost forever, Gerta must choose how to build a new future.

Love by the Morning Star by Laura L. Sullivan
Publisher: HMH Books for Young Readers
Release date: June 3 2014
On the brink of World War II, two girls are sent to the grand English country estate of Starkers. Hannah, the half-Jewish daughter of a disgraced distant relative, has been living an artistic bohemian life in a cabaret in pre-war Germany and now is supposed to be welcomed into the family. Anna, the social-climbing daughter of working-class British fascists, is supposed to be hired as a maid so that she can spy for the Nazis. But there's a mix-up, and nice Hannah is sent to the kitchen as a maid while arrogant Anna is welcomed as a relative. And then both girls fall for the same man, the handsome heir of the estate… or do they?

Code Name Verity by Elizabeth Wein
Publisher: Disney Hyperion
Release date: May 15 2012
A British spy plane crashes in Nazi-occupied France. Its pilot and passenger are best friends. One of the girls has a chance at survival. The other has lost the game before it's barely begun. When "Verity" is arrested by the Gestapo, she's sure she doesn't stand a chance. As a secret agent captured in enemy territory, she's living a spy's worst nightmare. Her Nazi interrogators give her a simple choice: reveal her mission or face a grisly execution. As she intricately weaves her confession, Verity uncovers her past, how she became friends with the pilot Maddie, and why she left Maddie in the wrecked fuselage of their plane. On each new scrap of paper, Verity battles for her life, confronting her views on courage, failure and her desperate hope to make it home. But will trading her secrets be enough to save her from the enemy?

Playing for the Commandant by Suzy Zail
Publisher: Candlewick Press
Release date: October 14 2014
Hanna father's words—and a black C-sharp piano key hidden away in the folds of her dress—are all that she has left to remind her of life before she, her mother and her sister were separated from him at the gates of the Auschwitz-Birkenau concentration camp. Before, Hanna was going to be a famous concert pianist. She was going to wear her yellow dress to a dance. And she was going to dance with a boy. But then the Nazis came. Now it is up to Hanna to do all she can to keep her mother and sister alive, even if that means playing piano for the commandant and his guests. Staying alive isn't supposed to include falling in love with the commandant's son. But Karl Jager is beautiful, and his aloofness belies a secret. And war makes you do dangerous things.