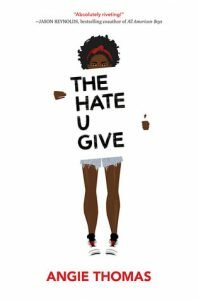 Angie Thomas's novel The Hate U Give won the 2018 Indies Choice Award in the Young Adult Book of the Year category.
In The Hate U Give, Starr Carter has learned to balance her dual life: attending an affluent prep school while living in a low-income neighborhood. When she witnesses the murder of her best friend Khalil, her two worlds collide and Starr must decide what risks she must take in order to get justice for her friend.
Other finalists included: All the Crooked Saints by Maggie Stiefvater; Dear Martin by Nic Stone; Long Way Down by Jason Reynolds; Turtles All the Way Down by John Green and When Dimple Met Rishi by Sandhya Menon.
The Indies Choice Book Awards, which has nine categories, represent the kinds of books that Indie bookstores celebrate and uphold the best. The Awards are hosted by the American Booksellers Association.
For more information, visit the American Booksellers Association's website.