What October YA books release this week? We have a list of this week's new YA books!
U.S.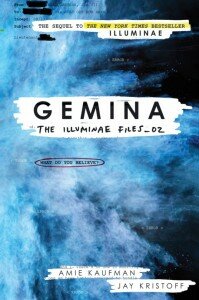 Gemina (The Illuminae Files #2) by Amie Kaufman & Jay Kristoff
Publisher: Knopf Books for Young Readers
Release date: October 18th
Moving to a space station at the edge of the galaxy was always going to be the death of the station captain's pampered daughter Hanna's social life. Nobody said it might actually get her killed.

I'm Not Your Manic Pixie Dream Girl by Gretchen McNeil
Publisher: Balzer + Bray
Release date: October 18th
Bea reinvents herself as a manic pixie dream girl in order to win her boyfriend back but unfortunately, being "Trixie" isn't all it's cracked up to be, and causes unexpected consequences for her friends.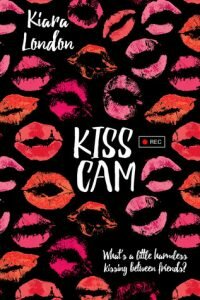 Kiss Cam by Kiara London
Publisher: Swoon Reads
Release date: October 18th
Juniper, Jasper, and Lenny co-own a vlog channel called WereVloggingHere. A simple Truth-or-Dare inspired kiss spirals out of control into a whole new world of making out.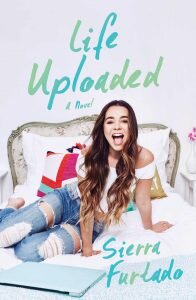 Life Uploaded by Sierra Furtado
Publisher: Gallery Books
Release date: October 18th
An insanely popular vlogger with millions of followers, Harper balances the stresses of everyday high school life—SAT prep, boring teachers—with the glam, fast-paced world of online celebrity.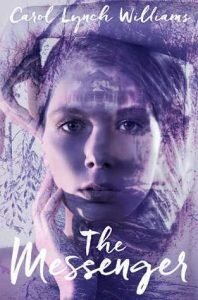 The Messenger by Carol Lynch Williams
Publisher: Simon & Schuster Books for Young Readers
Release date: October 18th
Evie Messenger knows that her family is different from other families. But it isn't until her fifteenth birthday that the Messenger gift is revealed to her. Evie has the family's gift—a special power.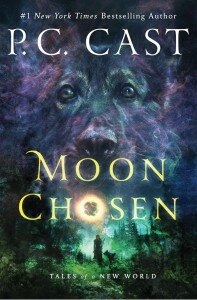 Moon Chosen (Tales of a New World #1) by P.C. Cast
Publisher: St. Martin's Griffin
Release date: October 18th
Mari is an Earth Walker, heir to the unique healing powers of her Clan; but she has cast her duties aside, until she is chosen by a special animal ally, altering her destiny forever.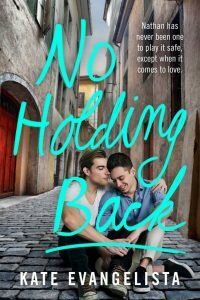 No Holding Back (Dodge Cove #2) by Kate Evangelista
Publisher: Swoon Reads
Release date: October 18th
Everyone knows that Nathan is in love with his best friend, Preston…except Preston. But Preston is heading to the Olympics, so if Nathan wants his chance at love, he has to speak up.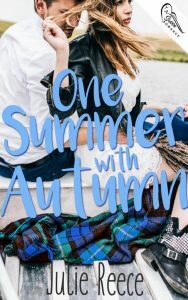 One Summer with Autumn by Julie Reece
Publisher: Swoon Reads
Release date: October 18th
Autumn's cool unravels when her sister lectures against disappointing the family again. And when a young, bearded guy steps through the crowd to settle the growing argument, Autumn lashes out.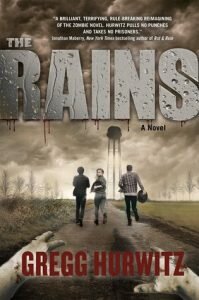 The Rains by Gregg Hurwitz
Publisher: Tor Teen
Release date: October 18th
In one terrifying night, the peaceful community of Creek's Cause turns into a war zone. Infected adults have become ferocious, inhuman beings, and no one under the age of eighteen is safe.

Rose & Thorn (Ash & Bramble #2) by Sarah Prineas
Publisher: HarperTeen
Release date: October 18th
After the spell protecting her is destroyed, Rose seeks safety in the world outside the valley she had called home. She's been kept hidden all her life to delay the three curses she was born with.

Saving Red by Sonya Sones
Publisher: HarperTeen
Release date: October 18th
When she ends up meeting Red, a spirited homeless girl only a few years older than she is, fourteen-year-old Molly makes it her mission to reunite her with her family in time for Christmas.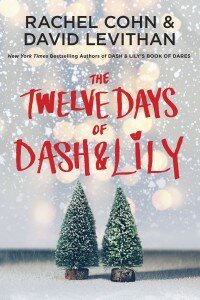 The Twelve Days of Dash and Lily (Dash and Lily #2) by Rachel Cohn & David Levithan
Publisher: Knopf Books for Young Readers
Release date: October 18th
With only twelve days left until Christmas—Lily's favorite time of the year—Dash, Lily's brother Langston, and their closest friends take Manhattan by storm to help Lily recapture the holiday magic.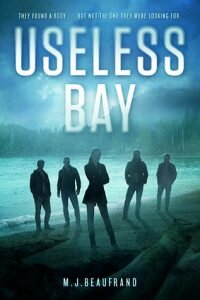 Useless Bay by M.J. Beaufrand
Publisher: Amulet Books
Release date: October 18th
When a young boy goes missing, the mysteries start to pile up. While searching for him, the Gray quintuplets find his mother's dead body instead—and realize that something sinister is in their midst.
CANADA

Every Hidden Thing by Kenneth Oppel
Publisher: HarperCollins Canada
Release date: October 20th
Samuel Bolt and his father are searching for a massive dinosaur skeleton, but they aren't the only ones after the rex. For Rachel Cartland this find could be her ticket to a different life.
AUSTRALIA
by Tara Eglington
Publisher: HarperCollins Australia
Release date: October 24th
Emily has been friends with Adriana since Year One, way back when they were both awkward and inseparable. But when Adriana's mother dies in the autumn of Year Eight, everything changes.