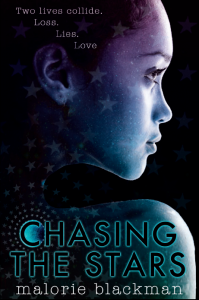 Former Children's Laureate and Noughts and Crosses author Malorie Blackman penned a new YA science-fiction retelling of Shakespeare's Othello, to be published this April in commemoration of the 400th anniversary of Shakespeare's death.
Chasing the Stars is a science-fiction adventure set in space, which follows Olivia and Nathan, star-crossed lovers who find themselves battling against intrigue, jealousy and double-crossing at every turn.
"I have wanted to write a story inspired by Shakespeare's Othello for quite some time – it has always been one of my favourites of his plays, full of twists and turns – but, but of course, I wanted to do it my way. I've always been a huge fan of all types of science fiction and I loved the idea of Othello set in outer space, with Othello as a teenage girl! That's how the idea for Chasing the Stars was born. It has been fun as well as a real challenge to write. I am excited to see it released into the world and to talk to readers about it," said Blackman.
Chasing the Stars will release on April 21st. For more on Blackman, visit her website.