Monsters and strangers, murders and shadows – it's almost time for Halloween, and there's nothing I like better than a dark and creepy book to put me in the mood. Here are 14 spooky YA books to get you ready to don a costume on All Hallow's Eve.

The Creeping by Alexandra Sirowy
Publisher: Simon & Schuster Books for Young Readers
Release date: August 18 2015
Twelve years ago Stella and Jeanie vanished, and only Stella returned. When Stella discovers that other red-headed girls have gone missing as well, she suspects that something sinister is at work.

The Dead House by Dawn Kurtagich
Publisher: Little, Brown Books for Young Readers
Release date: September 15 2015
Who was Kaitlyn and why did she only appear at night? Did she really exist or was she a figment of a disturbed mind? And just what happened in the events leading up to 'the Johnson Incident'?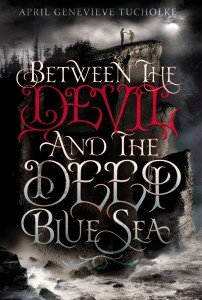 Between the Devil and the Deep Blue Sea by April Genevieve Tucholke
Publisher: Dial Books
Release date: August 15 2013
Violet's seaside town is turned upside down when River West arrives. Grim things are unfolding, and River might be behind them.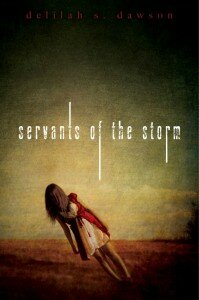 Servants of the Storm by Delilah S. Dawson
Publisher: Simon Pulse
Release date: August 7 2014
Dovey learns that the storm that destroyed her city and stole her friend was much more than a force of nature. And now the sinister beings truly responsible are out to finish what they started.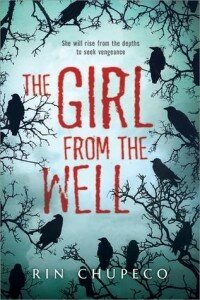 The Girl From the Well by Rin Chupeco
Publisher: Sourcebooks Fire
Release date: August 5 2014
A dead girl hunts murderers, much like the man who threw her body down a well three hundred years ago. And when a strange boy moves into the neighborhood so, she discovers, does something else.

The Diviners (The Diviners #1) by Libba Bray
Publisher: Little, Brown Books For Young Readers
Release date: December 3rd 2013
It's 1926, and Evie O'Neill has to live with her uncle Will and his unhealthy obsession with the occult. Evie worries he'll discover her darkest secret: a supernatural power that has only brought her trouble so far. But when the police find a murdered girl branded with a cryptic symbol and Will is called to the scene, Evie realizes her gift could help catch a serial killer.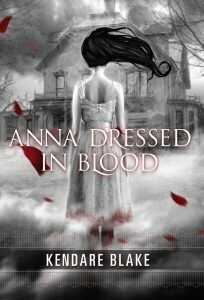 Anna Dressed in Blood by Kendare Blake
Publisher: Tor Teen
Release date: August 30 2011
Cas kills the dead. When a local ghost named Anna spares his life, Cas becomes dragged in the mystery of who she is, how she died, and why she spared him when she's spared nobody before.

Fiendish by Brenna Yovanoff
Publisher: Razorbill
Release date: August 14 2014
Magic kept Clementine alive, walled up in a cellar for ten years, until a boy named Fisher sets her free. Back in the world, Clementine sets out to discover what happened all those years ago.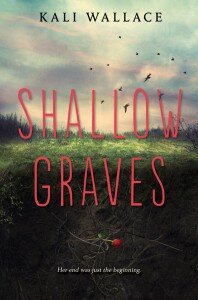 Shallow Graves by Kali Wallace
Publisher: Katherine Tegen Books
Release date: January 5 2016
Breezy remembers leaving the party, the warm, wet grass under her feet, her cheek still stinging from a slap to the face. But when she wakes up, scared and pulling dirt from her mouth, a year has passed and she can't explain the necklace of bruises around her neck. She also can't explain the man lying at her grave, dead from her touch.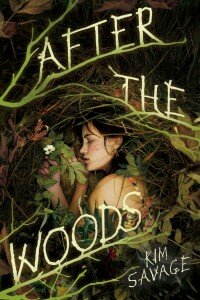 After the Woods by Kim Savage
Publisher: Farrar, Straus and Giroux
Release Date: February 23 2016
Julia risked her life to save her best friend, and when Liv ran, Julia was left trapped in the woods for 48 hours that she only remembers in flashbacks. When a dead girl shows up in the woods as Liv throws herself into self-destructive tendencies and Julia's memories begin to surface, Julia begins to realize the woods were just the beginning.

The May Queen Murders by Sarah Jude
Publisher: HMH Books for Young Readers
Release date: May 3 2016
Twenty-five years back, a teenage girl was murdered after being crowned queen at the Glen's May Day celebration. Ivy Templeton has lived in Rowan's Glen for all of her sixteen years, and feels safe there – but after Ivy's cousin Heather is elected queen of the May Day celebration, Heather goes missing and Ivy must come to terms with the fact that she never knew her beloved cousin—or Rowan's Glen—as well as she thought she did.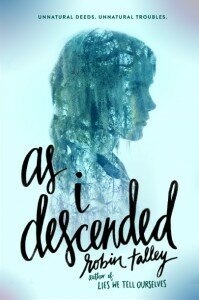 As I Descended by Robin Talley
Publisher: HarperTeen
Release date: September 6 2016
Maria Lyon and Lily Boiten are their school's ultimate power couple. Only one thing stands between them and their perfect future: campus superstar Delilah Dufrey. But when feuds turn to fatalities, the girls must decide where they draw the line.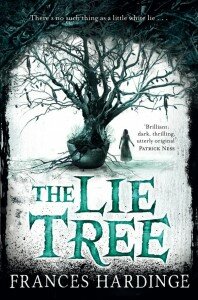 The Lie Tree by Frances Hardinge
Publisher: Macmillan Children's Books
Release date: May 7 2015
When Faith's father is found dead under mysterious circumstances, she is determined to untangle the truth from the lies. But Faith discovers that sometimes a single lie is more potent than any truth.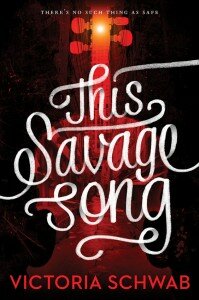 This Savage Song (Monsters of Verity #1) by Victoria Schwab
Publisher: Greenwillow
Release date: July 5 2016
Kate Harker and August Flynn are the heirs to a divided city—a city where the violence has begun to breed actual monsters. After a failed assassination attempt the pair must flee for their lives.
What spooky books will YOU read this month? Sound off in the comments below!