What YA books release this week? We have a list of this week's February YA books!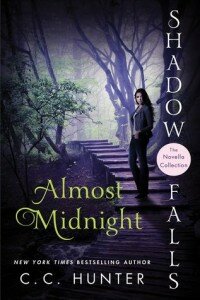 Almost Midnight (Shadow Falls: After Dark #3) by C.C. Hunter
Publisher: St. Martin's Griffin
Release date: February 2nd
Magic has always been something Miranda's struggled with, but when an opportunity to test her powers takes her to Paris, she'll have to prove that she's a witch to be reckoned with.

Assassin's Heart (Assassin's Heart #1) by Sarah Ahiers
Publisher: HarperTeen
Release date: February 2nd
As a highly skilled member of a powerful clan, seventeen-year-old Lea Saldana has always trusted in the strength of her Family. Until she awakens to find them murdered and her home in flames.

Banished (Forbidden #2) by Kimberley Griffiths Little
Publisher: HarperCollins
Release date: February 2nd
Jayden reunites with a broken, injured Kadesh after months in the desert. But their reunion is short-lived, as they learn Horeb is on their trail and determined to take back the girl he has claimed.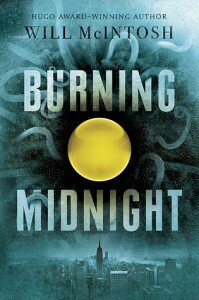 Burning Midnight by Will McIntosh
Publisher: Delacorte Press
Release date: February 2nd
Sully, a sphere dealer, finds a Gold, a sphere no one's ever seen before. All the world fights over the spheres, but no one knows where they come from, what their powers are, or why they're here.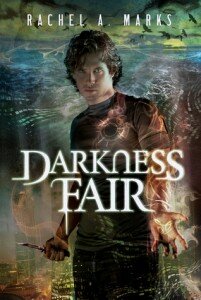 Darkness Fair (The Dark Cycle #2) by Rachel A. Marks
Publisher: Skyscape
Release date: February 2nd
Without knowing the sacrifices that will be required of them, Aidan and his motley crew of friends—each with their own role to play—must face the demon threat head-on.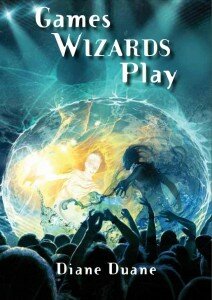 Games Wizards Play (Young Wizards #10) by Diane Duane
Publisher: HMH Books for Young Readers
Release date: February 2nd
Every eleven years, Earth's senior wizards hold the Invitational: an intensive three-week event where the planet's newest, sharpest young wizards show off their best and hottest spells.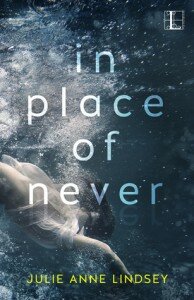 In Place of Never by Julie Anne Lindsey
Publisher: Lyrical Press
Release date: February 2nd
A part of Mercy died the summer her sister tragically drowned. Now Mercy has a chance to discover if Faith's death was an accident—or murder. Will the truth set her free?

Of Better Blood by Susan Moger
Publisher: Albert Whitman Teen
Release date: February 2nd
Teenage polio survivor Rowan Collier is caught in the crossfire of a secret war against "the unfit." It's 1922, and eugenics–the movement dedicated to racial purity and breeding–has taken hold in America.

Pull by Anne Riley
Publisher: Spencer Hill Press
Release date: February 2nd
Rosie Clayton witnesses a mugging on her first night in London—and then the scene rewinds itself. She finds the mugging happening just like before, except this time a stranger steps in and stops it.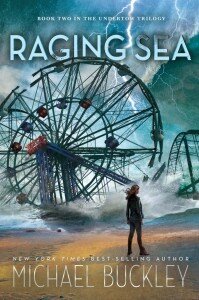 Raging Sea (Undertow #2) by Michael Buckley
Publisher: HMH Books for Young Readers
Release date: February 2nd
Nearly everyone that Lyric Walker loves is either missing or presumed dead. It's up to Lyric to unite the Alpha before the second wave of a cataclysmic invasion wipes out mankind for good.

Revenge and the Wild by Michelle Modesto
Publisher: Balzer + Bray
Release date: February 2nd
Westie may seem fearsome with her tough exterior and the powerful mechanical arm built for her by Nigel, but her past haunts her. She's determined to make her family's killers pay for their crimes.

Salt to the Sea by Ruta Sepetys
Publisher: Philomel Books
Release date: February 2nd
World War II is drawing to a close in East Prussia, and thousands of refugees are on a desperate trek toward freedom. Among them are Joana, Emilia, and Florian en route to the Wilhelm Gustloff.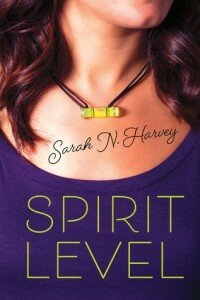 Spirit Level by Sarah N. Harvey
Publisher: Orca Books
Release date: February 2nd
Harriet is a donor-conceived child who has never wanted to reach out to her donor—until now. Feeling adrift, Harry tracks down her half-siblings, two of whom are in Seattle, where Harriet lives.

Starflight (Starflight #1) by Melissa Landers
Publisher: Disney Hyperion
Release date: February 2nd
When a twist of fate lands Solara and Doran on the Banshee, and Doran learns he's been framed on Earth for conspiracy, he and Solara must get past their enmity and evade those out for their arrest.
Stars Above: The Lunar Chronicles Collection by Marissa Meyer
Publisher: Feiwel & Friends
Release date: February 2nd
With nine stories—five of which have never before been published—and an exclusive excerpt from Marissa Meyer's upcoming novel, Heartless, Stars Above is essential for Lunar Chronicles fans.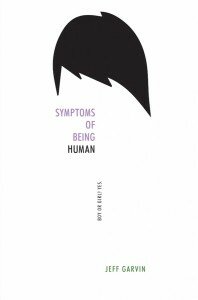 Symptoms of Being Human by Jeff Garvin
Publisher: Balzer + Bray
Release date: February 2nd
Riley Cavanaugh is many things: Punk rock. Snarky. Rebellious. And gender fluid. Some days Riley identifies as a boy, and others as a girl. The thing is… Riley isn't exactly out yet.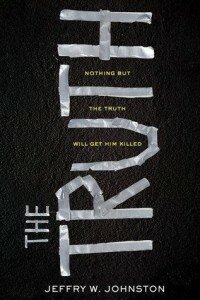 The Truth by Jeffry W. Johnston
Publisher: Sourcebooks Fire
Release date: February 2nd
When Chris wakes up tied to a chair in a dark basement, he knows that he's trapped—and why. He shot and killed Derek's little brother. Derek is desperate to prove his brother didn't deserve to die.

Unhooked by Lisa Maxwell
Publisher: Simon Pulse
Release date: February 2nd
For as long as she can remember, Gwendolyn has never had a place to call home—all because her mother believes that monsters are hunting them. Now these delusions have brought them to London.

The V Word by Amber Keyser
Publisher: Beyond Words
Release date: February 2nd
The V-Word pulls back the sheets on sex. Queer and straight. The seventeen women in this book write about first-time sex—hot, meaningful, cringe-worthy, gross, empowering, and transformative.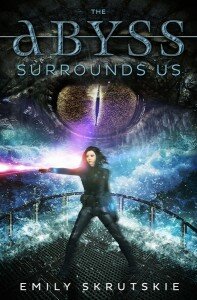 The Abyss Surrounds Us (The Abyss Surrounds Us #1) by Emily Skrutskie
Publisher: Flux
Release date: February 8th
For Cassandra Leung, bossing around sea monsters is just the family business. When the pirate queen Santa Elena snatches her, Cas's dream of being a full-time trainer seems dead in the water.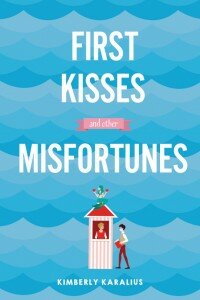 First Kisses and Other Misfortunes by Kimberly Karalius
Publisher: Swoon Reads
Release date: February 8th 2016
After freeing Martin from the love charms of his ex-girlfriend, Nico was sure that their love would be the perfect romance he'd been waiting for. But it's been months and Nico's still waiting for his first kiss.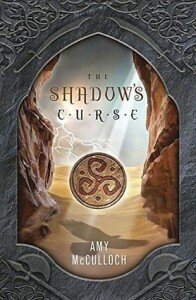 The Shadow's Curse (The Knots Sequence #2) by Amy McCulloch
Publisher: Flux
Release date: February 8th
Raim is no closer to figuring out the meaning of the broken vow that sentenced him to exile for life. But with his former best friend now holding the girl Raim loves captive, he finds it hard to care.