The Cybils announced its choice for the best books of 2014. Books are nominated for the awards in October by readers in the book community. The winners are then handpicked by a group of judges in the book blogging community based on literary merit and popular appeal, though diversity played a large role in choosing this year's finalists.
"If some la-di-dah awards can be compared to brussels sprouts, and other, more populist ones to gummy bears, we're thinking more like organic chicken nuggets. We're yummy and nutritious," said the Cybils team on their website.
The finalists for the general young adult fiction category – which encompasses all non-magical genres – are Gabi, a Girl in Pieces by Isabel Quintero, about Gabi's life as a "gordita" and her love of poetry; Girls Like Us by Gail Giles, about the friendship between two disabled girls; I'll Give You The Sun by Jandy Nelson, about competitive twins; Pointe by Brandy Colbert, about Theo's struggles in her life and her ballet world; and When I Was The Greatest by Jason Reynolds, about Ali's life and friends in Brooklyn.
Finalists in the speculative fiction category – which includes science-fiction, fantasy and their respective genres – are Death Sworn by Leah Cypess, about Ileni learning to become an assassin; Glory O'Brien's History of the Future by A.S. King, about Glory's prophectic vision of a patriarchal, nightmarish future; Noggin by John Corey Whaley, about Travis Coates undergoing a procedure and waking up five years later; Salvage by Alexandra Duncan, about Ava's exile from her space community; The Living by Matt de la Peña, about Shy's life as the 'Big One' hits the West Coast; The Winner's Curse by Marie Rutkoski, about the love and power struggle between the high-ranking Kestrel and the slave Arin; and While We Run by Karen Healey, the sequel to her 2013 novel When We Wake.
Finalists in the nonfiction genre are Alice + Freda Forever: A Murder in Memphis by Alexis Coe, about how Alice Mitchell murdered her 17-year-old lover Freda; Be a Changemaker: How to Start Something That Matters by Laurie Ann Thompson, a step-by-step guide to creating something that matters; Beyond Magenta: Transgender Teens Speak Out by Susan Kuklin, a photography book that showcases young adults on the transgender spectrum; Popular: Vintage Wisdom for a Modern Geek by Maya Van Wagenen, about how Maya followed the advice in Betty Cornell's Teen-Age Popularity Guide; The Family Romanov: Murder, Rebellion, and the Fall of Imperial Russia by Candace Fleming, about the collapse of the Romanov family;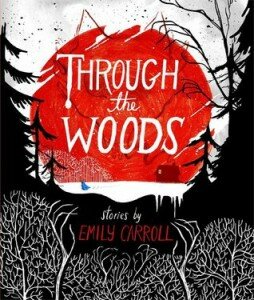 The Freedom Summer Murders by Don Mitchell, about how the Klu Klux Klan murdered black men whom their white neighbors helped register to vote; and The Port Chicago 50: Disaster, Mutiny, and the Fight for Civil Rights by Steve Sheinkin, about the explosion of two ships at the Port Chicago Naval Base and how it affected the lives of its segregated workers.
Finalists in the young adult graphic novel category are In Real Life by Cory Doctorow, about a gamer girl who discovers the complications of her gaming world; Strange Fruit: Volume I: Uncelebrated Narratives from Black History by Joel Christian Gill and Henry Louis Gates Jr., a collection of biographical stories about


African-American history; The Harlem Hellfighters by Max Brooks, a fictitious retelling of the first all-black regiment's deployment to France during World War I; The Shadow Hero by Gene Luen Yang, about how a boy named Hank becomes a superhero to take revenge on the Chinatown mob; Through the Woods by Emily Carroll, a retelling of Little Red Riding Hood; and To This Day: For The Bullied and Beautiful by Shane Koyczan, a long illustrated poem about the effects of bullying.
For more, visit the Cybils website.