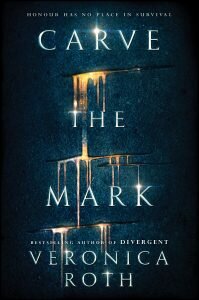 Veronica Roth announced a series of events for her new novel Carve the Mark. The tour begins on Carve the Mark's release date on January 17 in New York City and will end in Los Angeles.
Carve the Mark follows two teens Akos and Cyra from different nations, whose currentgifts make them susceptible to another's control. Akos is from the peaceful nation of Thuvhe while Cyra is exploited by her tyrant brother of the Shotet people. When Akos is captured by Cyra's nation, the two must decide whether or not to help each other survive, despite the enmity between their people.
The tour dates are:
January 17: Barnes & Noble (New York, NY)
January 18: Glencore Central School (Glencoe, IL)
January 19: Joseph-Beth Booksellers (Cincinnati, OH)
January 20: Nashville Children's Theatre (Nashville, TN)
January 21: FoxTale Book Shoppe (Woodstock, GA)
January 23: Santa Cruz High School (Santa Cruz, CA)
January 24: Granger High School (West Valley, UT)
January 25: Books-a-Million (Katy, TX)
January 27: Location TBD (Toronto, Canada)
January 28: Location TBD (Toronto, Canada)
February 7: Barnes & Noble – The Grove (Los Angeles, CA) with Victoria Aveyard
Sarah Enni, the host of the podcast First Draft, will accompany Roth on this tour.
Carve the Mark releases on January 17, 2017. For more on you can visit her or follow her on .