It's time once again for Bygone Badass Broads and Books! If you're not familiar with the series, every Friday at 1 pm EST, I take to my Twitter and wax poetic about the story of a forgotten badass woman from history and why you should know about her.
Today, I am delighted to be sharing a wrap up of the women I talked about this month as well as some book recommendations to go with them!
Florence Price
Florence Price was the first African-American woman to have a symphony played by a major orchestra in the United States.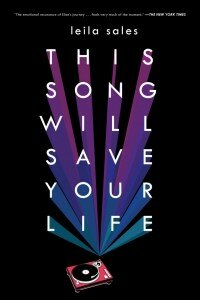 This Song Will Save Your Life by Leila Sales
After a suicide attempt, Elise finds solace and empowerment in DJing at local venues. Like Florence, Elise finds herself breaking barriers and coming up against sexism in the music industry, but loves her art enough to fight for it.

Tiny Pretty Things by Sona Charaipotra and Dhonielle Clayton
Much like Florence, the three protagonists of Tiny Pretty Things will do anything for their art – in this case, ballet. But they're willing to go to a bit more dramatic measures for success than Florence did. A dramatic, page-turning thriller set in the high stakes world of a competitive ballet academy.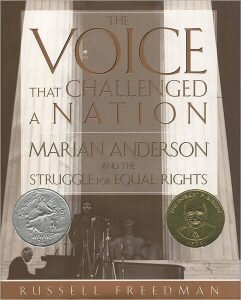 The Voice that Challenged a Nation by Russell Freedman
A compelling and readable biography of Marian Anderson, a similarly pioneering black musician in mid-twentieth century America. When she sang her historic concert at the Lincoln Memorial, she closed with a song by her good friends, Florence Price.
Caresse Crosby
Caresse Crosby was the holder of the first patent on the modern bra, publisher of literary greats in the 1920s and 1930s, patroness of the arts, all-around wild party girl and owner of a dog named Clitoris.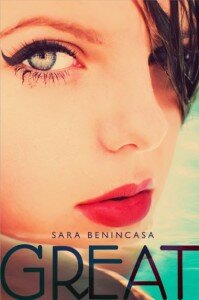 Great by Sara Benincasa
A modern (and queer!) retelling of The Great Gatsby about girls summering in the Hamptons. Since Caresse was publisher of a lot of the crowd F. Scott Fitzgerald ran around with, this is a great modern update of the sort of novels she worked on.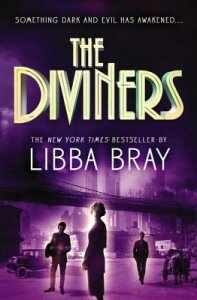 The Diviners by Libba Bray
Evie O'Neill fights paranormal monsters in jazz age New York, set against the backdrop of the sort of clubs and hedonism where Caresse made a name for herself. Perhaps they would have partied together.

Velvet Undercover by Teri Brown
There are not enough YA books about World War I, but it's a big reason Caresse's patent for the modern bra caught on. A spy mystery set during the Great War that will keep you turning pages as Sam, a non-nonsense girl who suffers no sexism, takes a job as a spy for MI5.
Fatima al-Fihiri
Fatima al-Fihiri was the founder of the first and oldest operating university and library in the world, Al-Qarawiyyin, in Fez, Morocco.

Written in the Stars by Aisha Saeed
A suspenseful and moving story about religion, identity and fate. Like Fatima, Naila is a Muslim girl trying to find her footing in both her faith and her world. And Aisha Saeed is a Muslim Pakistani-American too!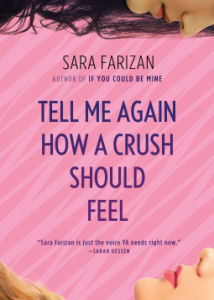 Tell Me Again How A Crush Should Feel by Sara Farizan
Leila has almost finished her education at a prestigious boarding school… when she falls for a beautiful new girl. Another book by a Muslim author about an Iranian-American girl discovering her identity – and all set against the backdrop of boarding school, which I think Fatima would have been into.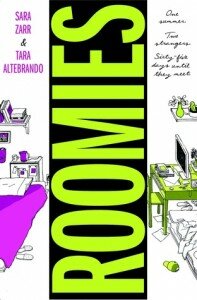 Roomies by Sara Zarr and Tara Altebrando
An east coast/west coast virtual friendship between two soon-to-be college roommates from very different worlds, each dealing with their own problems the summer before college starts. How could I not include a YA college book on the list for the founder of the world's oldest university?
Sybil Ludington
Sybil Ludington was the teenage patriot and Revolutionary War hero who rode twice the distance of Paul Revere in a single night to muster her father's militia and defend the town of Danbury, Connecticut against the British.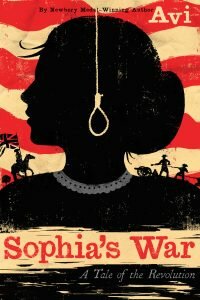 Sophia's War by Avi
The execution of Nathan Hale spurs sixteen year old Sophia to take part in the Revolution against the British in the American Colonies – but soon Sophia's in deeper than she could have anticipated. Like Sybil, Sophia is a feisty girl doing her part to help the revolution.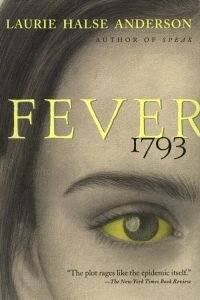 Fever 1793 by Laurie Halse Anderson
Set slightly after Sybil's historic ride, this evergreen favorite follows a young woman fighting for survival during the Yellow Fever epidemic in Philadelphia in 1793. I remember reading this book as a kid and being riveted by this piece of forgotten history, told by the sharp, suspenseful, and totally masterful Laurie Halse Anderson.