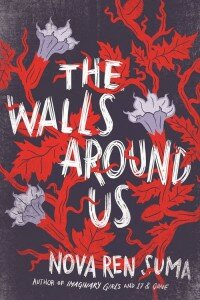 The 2016 Edgar Awards announced their nominees for best young adult mystery novel. The nominees for best young adult novel are Lamar Giles's Endangered, Mindy McGinnis's A Madness So Discreet, Melinda Salisbury's The Sin Eater's Daughter, Nova Ren Suma's The Walls Around Us, and Henry Turner's Ask the Dark.
Unless Lauren "Panda" Daniels—a photoblogger who busts classmates in compromising positions—plays along with her blackmailer's little game of Dare, her identity will be exposed in Endangered.
Grace Mae knows madness in A Madness So Discreet. She keeps it locked away, along with her voice, trapped deep inside a brilliant mind. But she cannot forget the horrific family secrets that land her in an insane asylum.
In The Sin Eater's Daughter, seventeen-year-old Twylla lives in the castle. But although she's engaged to the prince, Twylla isn't exactly a member of the court. As the Goddess embodied, she's the executioner.
Billy Zeets has a story to tell in Ask the Dark. About missing boys and an elusive killer. And about what happens if a boy who breaks all the rules is the only person who can piece together the truth.
On the outside, there's Violet, a dancer days away from the life of her dreams. On the inside, within the walls of a girls' juvenile detention center, there's Amber. She can't imagine freedom in The Walls Around Us.
The Edgar Allen Poe Awards, often referred to as the Edgars, is an award given out by the Mystery Writers of America in honor of Edgar Allen Poe. The award will be presented to the winners at a banquet in New York City on April 28.