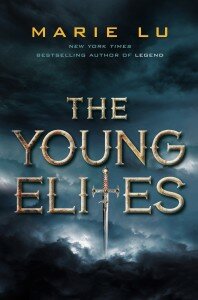 Jessica Sharzer will write the screenplay for The Young Elites movie.
The rights were sold to Fox and Temple Hill Entertainment in 2015. The hope is that The Young Elites will be the start to a new franchise.
The Young Elites by Marie Lu follows Adelina Amourteru, a survivor of the blood fever. But although she's survivor, she wasn't unscathed – the fever changed her appearance and left her with dark powers, marking her as a Young Elite.
Sharzer has also penned episodes for seasons two, three, and four of American Horror Story.
The entire The Young Elites series is available now.