Here is a selection of YA excerpts from new books that have recently hit the web.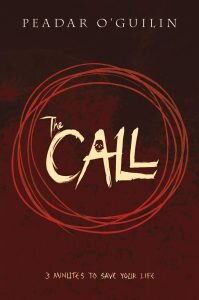 The Call by Peadar Ó Guilín
Publisher: David Fickling Books
Release date: August 30 2016
Nessa, Megan and Anto know that any day now they wake up alone in a horrible land and realise they've been Called. Imagine a world where you might disappear any minute, only to find yourself alone in a grey sickly land, with more horrors in it than you would ever wish to know about. And then you hear a horn and you know that whoever lives in this hell has got your scent and the hunt has already begun. Could you survive the Call?
To read an excerpt, click here.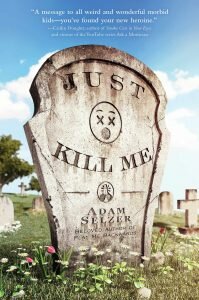 Just Kill Me by Adam Selzer
Publisher: Simon & Schuster
Release date: August 30 2016
When the last letters in her alphabet cereal are D, I, and E, Megan doesn't crawl back into bed. When her online girlfriend won't text a photo, she just sends more of herself. And when she realizes that her boss at a Chicago ghost tour company, isn't joking about making stops more haunted by killing people there, she doesn't quit her job. But who is responsible for the deaths of prominent figures in the murdermonger industry? Could it be someone near and dear to Megan?
To read an excerpt, click here.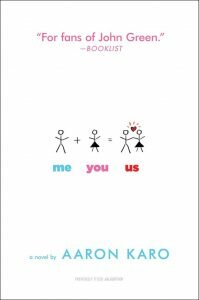 Me You Us by Aaron Karo
Publisher: Simon Pulse
Release date: June 21 2016
What if the secrets of dating and love were revealed in one simple formula? That's the tantalizing proposition high school senior Shane Chambliss offers the hopeless and hapless guys who come to him for relationship advice. After the girl of his dreams breaks his heart, Shane devises a mysterious formula called the Galgorithm and establishes himself as the resident dating guru at Kingsview High School. But his attempts to master the art of romance go outrageously awry.
To read an excerpt, click here.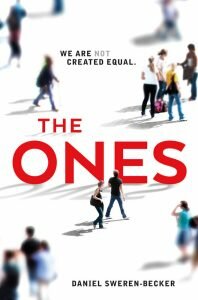 The Ones (The Ones #1) by Daniel Sweren-Becker
Publisher: Imprint
Release date: September 6 2016
Cody has always been proud of being a One. She and her boyfriend James were two of the lucky babies from the 1% of the U.S. population that were randomly selected to benefit from genetic engineering. Now, she and the rest of The Ones are excelling. They are healthy, beautiful, and talented. They aren't otherworldly, just perfect. And to some, that's not fair. The Equality Movement, capitalizing on the growing fear and jealousy, actually outlaws their existence.
To read an excerpt, click here.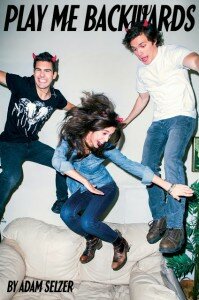 Play Me Backwards by Adam Selzer
Publisher: Simon & Schuster
Release date: August 26 2014
Leon is a complete slacker who spends his time hanging out in a third-rate ice cream parlor with his best friend, Stan, a guy who (jokingly, Leon thinks) claims to be Satan. Determined to get his act together, Leon asks Stan for help. Stan gives him a few seemingly random and mysterious assignments. As each task brings Leon one step away from slacker city and one step closer to Anna, he starts to wonder if maybe he shouldn't have promised Stan his soul after all…
To read an excerpt, click here.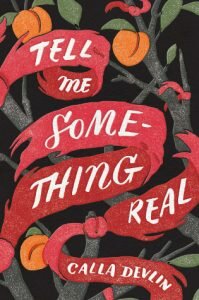 Tell Me Something Real by Calla Devlin
Publisher: Simon & Schuster
Release date: August 30 2016
There are three beautiful blond Babcock sisters: gorgeous and foul-mouthed Adrienne, observant and shy Vanessa, and the youngest and best-loved, Marie. Their mother is ill with leukemia and the girls spend a lot of time with her at a Mexican clinic across the border so she can receive alternative treatments. As the sisters navigate first loves and college dreams, they are completely unaware that an illness far more insidious than cancer poisons their home.
To read an excerpt, click here.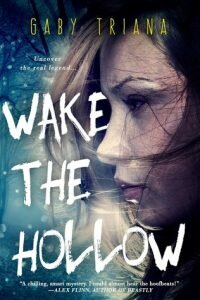 Wake the Hollow by Gaby Triana
Publisher: Entangled Teen
Release date: August 2 2016
Sleepy Hollow may be famous for its fabled headless horseman, but the town is real. So are its prejudices and hatred, targeting Mica's family as outsiders. But ghostly voices carry on the wind, whispering that her mother's death was based on hate…not an accident at all. With the help of two very different guys—who pull at her heart in very different ways—Micaela must awaken the hidden secret of Sleepy Hollow…before she meets her mother's fate.
To read an excerpt, click here.