Here is a selection of YA excerpts from new books that have recently hit the web.

Crooked Kingdom (Six of Crows #2) by Leigh Bardugo
Publisher: Henry Holt
Release date: September 27th 2016
Kaz Brekker and his crew have just pulled off a heist so daring even they didn't think they'd survive. But instead of divvying up a fat reward, they're right back to fighting for their lives. Double-crossed and left crippled by the kidnapping of a valuable team member, the crew is low on resources, allies, and hope. As powerful forces from around the world descend on Ketterdam old rivals and new enemies emerge to challenge Kaz's cunning and test the team's fragile loyalties.
To read an excerpt, click . The Hate U Give by A.C. Thomas
Publisher: Balzer + Bray
Release date: June 2017
Sixteen-year-old Starr Carter navigates between the poverty-stricken neighborhood she has grown up in and the upper-crust suburban prep school she attends. Her life is up-ended when she is the sole witness to a police officer shooting her best friend, Khalil, who turns out to have been unarmed during the confrontation – but may or may not have been a drug dealer. Starr has to contend with speaking her truth and, in the process, trying to stay alive herself.
To read an excerpt, click here.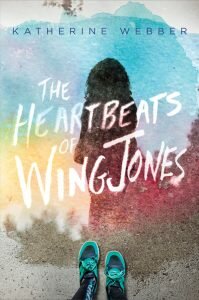 The Heartbeats of Wing Jones by Katherine Webber
Publisher: Delacorte Press
Release date: March 14th 2017
Wing Jones, like everyone else in her town, worships her older brother, Marcus. Until the night everything changes when Marcus, drunk at the wheel after a party, kills two people and barely survives himself. When Aaron, Marcus's best friend, sees her running one night, he recognizes that her speed, skill, and agility could get her spot on the track team. Wing can't pass up the opportunity to train with her longtime crush, but can she handle being thrust out of Marcus's shadow?
To read an excerpt, click here.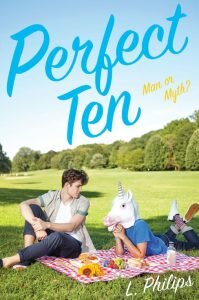 Perfect Ten by L. Philips
Publisher: Penguin
Release date: June 6th 2017
It's been two years since Sam broke up with the only other eligible gay guy in his high school, so to say he's been going through a romantic drought is the understatement of the decade. But when Meg, his ex-Catholic-turned-Wiccan best friend, suggests performing a love spell, Sam is just desperate enough to try. He crafts a list of ten traits he wants in a boyfriend and burns it in a cemetery at midnight on Friday the 13th. Enter three seemingly perfect guys.
To read an excerpt, click here.