Here is a selection of YA excerpts from new books that have recently hit the web.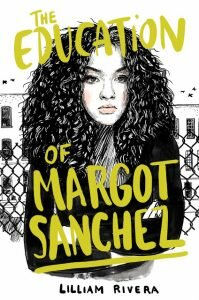 The Education of Margot Sanchez by Lilliam Rivera
Publisher: Simon & Schuster
Release date: February 21st 2017
After "borrowing" her father's credit card to finance a more stylish wardrobe, Margot Sanchez suddenly finds herself grounded. And by grounded, she means working as an indentured servant in her family's struggling grocery store to pay off her debts. But Margot's invitation to the ultimate beach party is within reach and she has no intention of letting her family's drama or Moises—the admittedly good looking but outspoken boy from the neighborhood—keep her from her goal.
To read an excerpt, click here.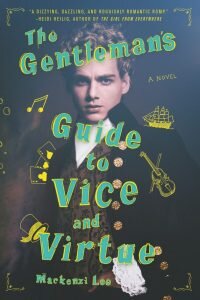 The Gentleman's Guide to Vice and Virtue by Mackenzi Lee
Publisher: Katherine Tegen Books
Release date: June 20th 2017
Henry "Monty" Montague was born and bred to be a gentleman, but he was never one to be tamed. But as Monty embarks on his grand tour of Europe, his quest for a life filled with pleasure and vice is in danger of coming to an end. Monty is also nursing an impossible crush on his best friend and traveling companion, Percy. Even with his younger sister, Felicity, in tow, he vows to make this yearlong escapade one last hedonistic hurrah and flirt with Percy from Paris to Rome.
To read an excerpt, click here.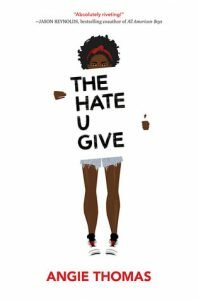 The Hate U Give by Angie Thomas
Publisher: Balzer + Bray
Release date: February 28th 2017
When Starr witnesses the fatal shooting of her childhood best friend Khalil at the hands of a police officer. Khalil was unarmed. Soon afterward, his death is a national headline. Protesters are taking to the streets in Khalil's name. Cops try to intimidate Starr. What everyone wants to know is: what really went down that night? And the only person alive who can answer that is Starr. But what Starr does—or does not—say could upend her community. It could also endanger her life.
To read an excerpt, click here.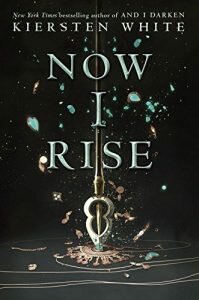 Now I Rise (The Conquerors Saga #2) by Kiersten White
Publisher: Delacorte Press
Release date: June 27th 2017
Lada Dracul has no allies. No throne. All she has is what she's always had: herself. After failing to secure the Wallachian throne, Lada is out to punish anyone who dares to cross her blood-strewn path. Filled with a white-hot rage, she storms the countryside with her men, accompanied by her childhood friend Bogdan, terrorizing the land. But brute force isn't getting Lada what she wants. There's no time to wonder whether Mehmed still thinks about her.
To read an excerpt, click here.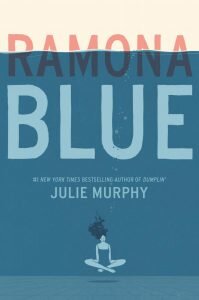 Ramona Blue by Julie Murphy
Publisher: Balzer + Bray
Release date: May 9th 2017
Ramona Blue was only five years old when Hurricane Katrina changed her life. The out-and-proud lesbian — one of only two in her small Mississippi town — now lives in a trailer with her family. She has big dreams — dreams she can't pursue because her family needs her to be responsible. But then Ramona's childhood best friend, Freddie, returns, and she begins to fall for him. Now she has to decide: is knowing who she is more important than figuring out who she might become?
To read an excerpt, click here.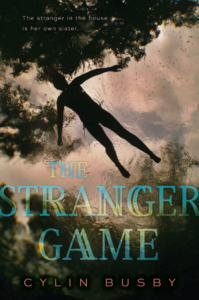 The Stranger Game by Cylin Busby
Publisher: Balzer + Bray
Release date: October 25th 2016
When Nico Walker's older sister mysteriously disappears, her parents, family, and friends are devastated. But Nico can never admit what she herself feels: relief at finally being free of Sarah's daily cruelties. Then the best and worst thing happens: four years later, after dozens of false leads, Sarah is found. But this girl is much changed from the one Nico knew. Sarah's retrograde amnesia has caused her to forget almost everything about her life.
To read an excerpt, click here.