Here is a selection of YA excerpts from new books that have recently hit the web.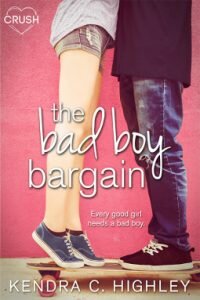 The Bad Boy Bargain by Kendra C. Highley
Publisher: Entangled Crush
Release date: November 14th 2016
Baseball player Kyle Sawyer has many labels: bad boy, delinquent, ladies' man, fearless outfielder… Only one of them is actually true. But then sweet ballet dancer Faith Gladwell asks him to help wreck her reputation, and everything goes sideways. When Faith's ex starts spreading rumors about her being an Ice Queen, Faith decides it's time to let a little bad into her life. If she can convince him to play along, "dating" Kyle will silence the rumors.
To read an excerpt, click here.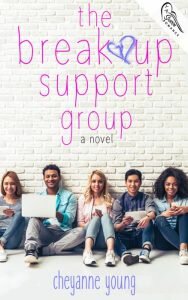 The Break Up Support Group by Cheyanne Young
Publisher: Swoon Romance
Release date: November 22nd 2016
After four years of first love bliss, Isla Rush just got dumped. Any hope she has of winning her ex-boyfriend back is shattered when the town rezones her neighborhood, forcing her to spend senior year at a wealthy high school in the next town over. When memories of her ex make her cry in second period, the school counselor sends Isla to a club that meets during lunch. The Break Up Support Group is a collection of broken-hearted misfits who are all helping each other heal.
To read an excerpt, click here.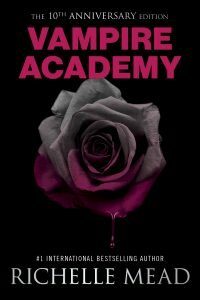 Hello, My Name Is Rose Hathaway (Vampire Academy: 10th Anniversary Edition) by Richelle Mead
Publisher: Razorbill
Release date: November 29th 2016
St. Vladimir's Academy isn't just any boarding school—it's a hidden place where vampires are educated in the ways of magic and half-human teens train to protect them. Rose Hathaway is a Dhampir, a bodyguard for her best friend Lissa, a Moroi Vampire Princess. They've been on the run, but now they're being dragged back to St. Vladimir's—the very place where they're most in danger.
To read an excerpt, click here.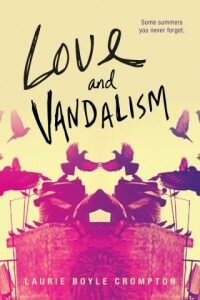 Love and Vandalism by Laurie Boyle Crompton
Publisher: Sourcebooks Fire
Release date: May 2nd 2017
Rory has a secret: she's the vandal who paints graffiti lions all over her small town. If her policeman dad knew, he'd probably disown her. So when Hayes, a former screw-up on the path to recovery, catches her in the act, Rory's sure she's busted. Instead, he makes her a deal. If Rory shows him around town, he won't turn her in. It might be coercion, but at least the boy is hot. As they spend more time together, Rory worries she made the wrong choice.
To read an excerpt, click here.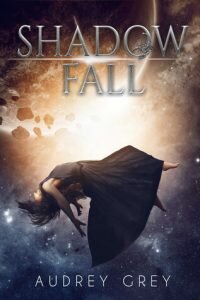 Shadow Fall (Shadow Fall #1) by Audrey Grey
Publisher: Blaze Publishing
Release date: November 22nd 2016
The asteroid hurtling toward the earth will kill billions. The Emperor and his Gold Court will be safe in their space station, watching from the stars. The Silvers will be protected underground. But the Bronzes must fight it out at the Shadow Trials for the few remaining spots left on the space station. When an enigmatic benefactor hands Maia Graystone a spot in the Trials, the dark bastard prince she's partnered with that will make her question everything, including her own heart.
To read an excerpt, click here.