Here is a selection of YA excerpts from new books that have recently hit the web.

Arrows by Melissa Gorzelanczyk
Publisher: Delacorte Press
Release date: January 26th 2016
People don't understand love. If they did, they'd get why dance prodigy Karma Clark just can't say goodbye to her boyfriend, Danny. No matter what he says or does or how he hurts her, she can't stay angry with him . . . and can't stop loving him. But there's a reason why Karma is helpless to break things off: she's been shot with a love arrow. Aaryn, son of Cupid, was supposed to shoot both Karma and Danny but found out too late that the other arrow in his pack was useless.
To read an excerpt, click here.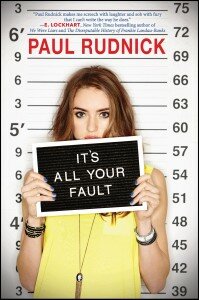 It's All Your Fault by Paul Rudnick
Publisher: Scholastic Press
Release date: January 26th
One last chance. One wild weekend. My name is Caitlin and up until forty-eight hours ago I had never tasted alcohol, kissed a boy, sang in public at the top of my lungs, kidnapped anyone or–WHAT? STOLEN A CONVERTIBLE? Now I'm in jail and I have no idea what I'm going to tell the police, my parents, the mayor, all of those camera crews and everyone on Twitter. I blame one person for this entire insane weekend: My famous cousin. Who is also my former best friend.
To read an excerpt, click here.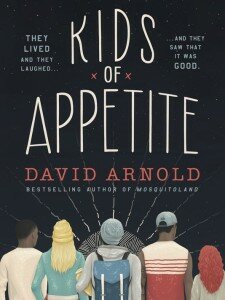 Kids of Appetite by David Arnold
Publisher: Viking
Release date: September 20th 2016
Vic and Mad, two New Jersey kids, are being held in separate interrogation rooms in the Hackensack Police Department. Each chapter is told from their alternating points of view in the present, as they're being questioned about their involvement in a murder, and the past, which follows how Vic befriends Mad and their adventures with a bunch of misfit youngsters from their neighborhood.
To read an excerpt, click here.

Map of Fates (The Conspiracy of Us #2) by Maggie Hall
Publisher: Putnam Juvenile
Release date: March 8th 2016
Avery crosses oceans in private jets to hunt for clues that will uncover the truth about the Circle, setting her mom and herself free before it's too late. By her side are both the boys: Jack—steady, loyal, and determined to help her even at the expense of his own duty—and Stellan, whose connection to Avery grows stronger by the day despite her best intentions, making her question what she believes at every turn.
To read an excerpt, click here.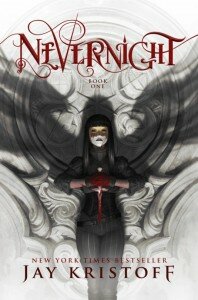 Nevernight (The Nevernight Chronicles #1) by Jay Kristoff
Publisher: Thomas Dunne Books
Release date: August 9th 2016
Daughter of an executed traitor, Mia Corvere is barely able to escape her father's failed rebellion with her life. But her gift for speaking with the shadows leads her to the door of a retired killer, and a future she never imagined. Now, a sixteen year old Mia is apprenticed to the deadliest flock of assassins in the entire Republic — the Red Church. Treachery and trials await her with the Church's halls, and to fail is to die.
To read an excerpt, click here.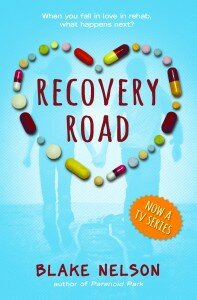 Recovery Road by Blake Nelson
Publisher: Scholastic Press
Release date: March 1st 2011
Madeline has a drinking problem and anger issues, so she's sent away to Spring Meadows, a rehab center in a row of rehab centers known as Recovery Road. On a weekly movie night in town she meets Stewart, who's dealing with demons of his own. When Madeline gets out of rehab, she tries to get back on her feet, and waits for Stewart to join her. When he does, though, it's not the ideal reunion that Madeline has dreamed of. Both of them still have serious problems.
To read an excerpt, click here.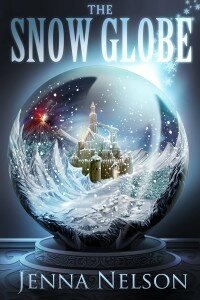 The Snow Globe (Winterhaven Chronicles #1) by Jenna Nelson
Publisher: Purple Arcana Publishing
Release date: September 15th 2015
Sondrine Renfrew works at Cimmerian's Curio Emporium by day and weaves elements into creatures by night. When her aunt decides to engage her to a complete stranger, Sondrine escapes into the rabbit hole of Winterhaven, the world inside a snow globe she bought on a whim from a stranger. But her arrival was no accident – the man who sold her the snow globe is a bounty hunter employed by the Winterhaven's king, and the war raging in Winterhaven needs Sondrine's elemental gifts to save them.
To read an excerpt, click here.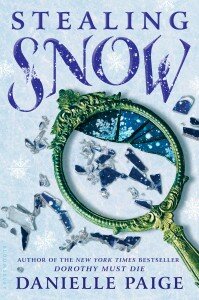 Stealing Snow (Stealing Snow #1) by Danielle Paige
Publisher: Bloomsbury
Release date: September 27th 2016
Seventeen-year-old Snow has spent the majority of her life within the walls of the Whittaker Institute, a high security mental hospital in upstate New York. Deep down, she knows she's not crazy and doesn't belong there. When she meets a mysterious, handsome new orderly and dreams about a strange twisted tree she realizes she must escape and figure out who she really is.
To read an excerpt, click here.