Here is a selection of YA excerpts from new books that have recently hit the web.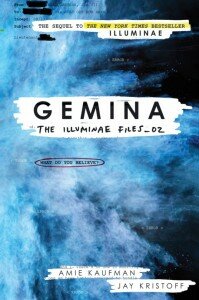 Gemina (The Illuminae Files #2) by Amie Kaufman & Jay Kristoff
Publisher: Knopf Books for Young Readers
Release date: October 18th 2016
Hanna is the station captain's pampered daughter; Nik the reluctant member of a notorious crime family. But while the pair are struggling with the realities of life aboard the galaxy's most boring space station, little do they know that Kady Grant and the Hypatia are headed right toward Heimdall. When an elite BeiTech strike team invades the station, Hanna and Nik are thrown together to defend their home. But alien predators are picking off the station residents one by one.
To read an excerpt, click here.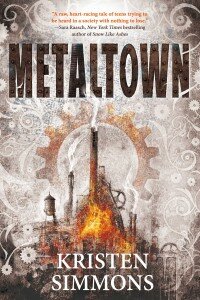 Metaltown by Kristen Simmons
Publisher: Tor Teen
Release date: September 20th 2016
The rules of Metaltown are simple: You look out for number one, and no one knows that better than Ty. She's been surviving on the factory line as long as she can remember. But now Ty has Colin. It's the two of them against the world. That's something even a town this brutal can't take away from her. Until it does. Lena's future depends on her family's factory, and Lena is prepared to be as ruthless as it takes if it means finally proving herself to her father.
To read an excerpt, click here.

Our Chemical Hearts by Krystal Sutherland
Publisher: G.P. Putnam's Sons Books for Young Readers
Release date: September 6th 2016
Henry Page has never been in love. He fancies himself a hopeless romantic, but the slo-mo, heart palpitating, can't-eat-can't-sleep kind of love that he's been hoping for just hasn't been in the cards for him—at least not yet. Instead, he's been happy to focus on his grades, on getting into a semi-decent college and finally becoming editor of his school newspaper. Then Grace Town walks into his first period class and he knows everything's about to change.
To read an excerpt, click here.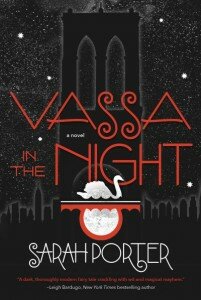 Vassa in the Night by Sarah Porter
Publisher: Tor Teen
Release date: September 20th 2016
In the enchanted kingdom of Brooklyn, the fashionable people go to parties and tell themselves they've arrived. A whole lot of Brooklyn is like that now—but not Vassa's working-class neighborhood. Babs Yagg, the owner of the local convenience store, has a policy of beheading shoplifters—and sometimes innocent shoppers as well. So when Vassa's stepsister sends her out in the middle of night, she knows it could easily become a suicide mission.
To read an excerpt, click here.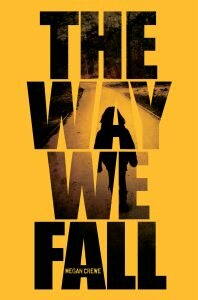 The Way We Fall (Fallen World #1) by Megan Crewe
Publisher: Disney Hyperion
Release date: January 24th 2012
When sixteen-year-old Kaelyn lets her best friend leave for school without saying goodbye, she never dreams that she might not see him again. But then a strange virus begins to sweep through her small island community, infecting young and old alike. As the dead pile up, the government quarantines the island: no one can leave, and no one can come back. Those still healthy must fight for the island's dwindling supplies, or lose all chance of survival.
To read an excerpt, click here.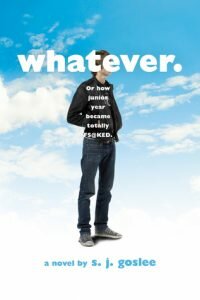 Whatever. by S.J. Goslee
Publisher: Roaring Brook Press
Release date: August 2nd 2016
Mike Tate is a normal dude. He and his friends have a crappy band (an excuse to drink cheap beer and rock out to the Lemonheads) and hang out in parking lots doing stupid board tricks. But when Mike's girlfriend Lisa breaks up with him, he has a major epiphany. And worse–he gets elected to homecoming court. It's like the apocalypse came, only instead of nuclear bombs and zombies, Mike gets school participation, gay thoughts, and mother-effin' cheerleaders.
To read an excerpt, click .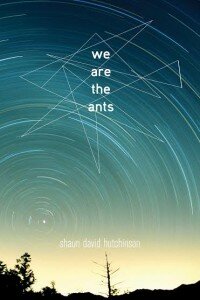 What We Pretend to Be (A We Are the Ants short story) by Shaun David Hutchinson
Publisher: Simon Pulse
Release date: NA
In We are the Ants, Henry doesn't know is why the aliens chose to abduct him, and he doesn't know why they continue to steal him from his bed. He doesn't know why the world is going to end or why the aliens have offered him the opportunity to avert the impending disaster by pressing a big red button. Now, fans can glimpse some of the impossible decisions other characters have faced at the hands of the aliens, and see Henry's very first abduction…
To read the full story, click here.