What September YA books release this week? We have a list of this week's new YA books!
U.S.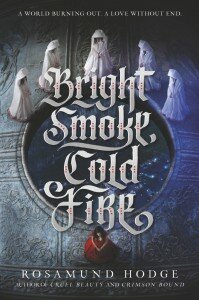 Bright Smoke, Cold Fire (Bright Smoke, Cold Fire #1) Rosamund Hodge
Publisher: Balzer + Bray
Release date: September 27th
Mahyanai Romeo and Juliet Catresou share a love deeper than duty. But the magic laid on Juliet at birth compels her to punish the enemies of her clan. Which means Romeo must die.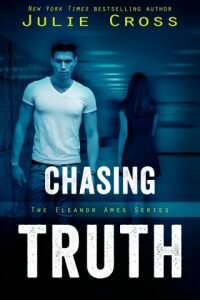 Chasing Truth (Eleanor Ames #1) by Julie Cross
Publisher: Entangled Teen
Release date: September 27th
When Eleanor Ames's homecoming date commits suicide, she's positive there's something more going on. The more questions she asks, the more she crosses paths with Miles Beckett.

Crooked Kingdom (Six of Crows #2) by Leigh Bardugo
Publisher: Henry Holt
Release date: September 27th
Kaz Brekker and his crew have just pulled off a heist so daring even they didn't think they'd survive. But instead of divvying up a fat reward, they're right back to fighting for their lives.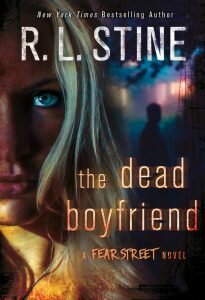 The Dead Boyfriend (Fear Street Relaunched #5) by R.L. Stine
Publisher: Thomas Dunne Books
Release date: September 27th
When Caitlin sees her boyfriend with another girl, she snaps. When she comes back to her senses, she realizes that she's killed him. But how is he staring at her across a crowded party?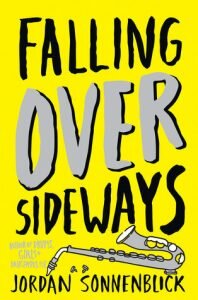 Falling Over Sideways by Jordan Sonnenblick
Publisher: Scholastic Press
Release date: September 27th
Claire's life is a joke . . . but she's not laughing. After a medical emergency the only way Claire, her family, and her friends are going to get through it is if they can find a way to make it funny again.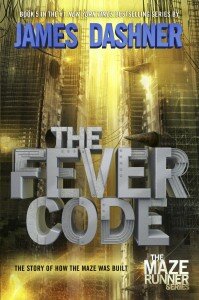 The Fever Code (The Maze Runner Prequel #2) by James Dashner
Publisher: Delacorte Press
Release date: September 27th
Then came a plague, and fever spread across the globe. Families died, violence reigned, and man killed man. Next came WICKED, who were looking for an answer. And then they built a maze.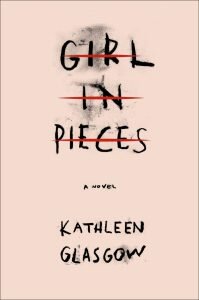 Girl in Pieces by Kathleen Glasgow
Publisher: Random House
Release date: September 27th
Every new scar hardens Charlie's heart just a little more. It hurts enough to not care anymore, which is sometimes what has to happen before you can find your way back from the edge.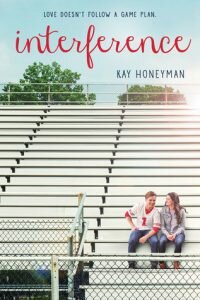 Interference by Kay Honeyman
Publisher: Arthur A. Levine Books
Release date: September 27th
As a Congressman's daughter Kate is good at getting what she wants – by "interfering." But when her family moves Kate encounters some difficulties that test all her political skills.

Like a River Glorious (The Gold Seer Trilogy #2) by Rae Carson
Publisher: Greenwillow
Release date: September 27th
Lee and her friends have arrived in California, but Hiram hasn't given up trying to control Lee and her power. Sabotage and kidnapping are the least of what he'll do to make sure Lee is his own.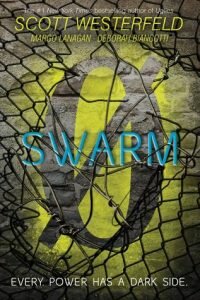 Swarm (Zeroes #2) by Scott Westerfeld, Margo Lanagan & Deborah Biancotti
Publisher: Simon & Schuster Books for Young Readers
Release date: September 27th
They thought they'd already faced their toughest fight. But there's no relaxing for the reunited Zeroes. The quiet doesn't last long when two strangers come to town with a whole different kind of chaos.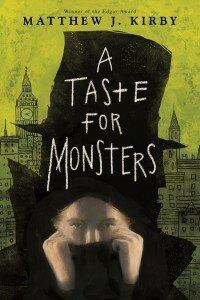 A Taste for Monsters by Matthew J. Kirby
Publisher: Scholastic Press
Release date: September 27th
It's London 1888, and Joseph and Evelyn are haunted nightly by the ghosts of the Ripper's dead, setting Evelyn on a path to facing her fears and uncovering humanity's worst nightmares.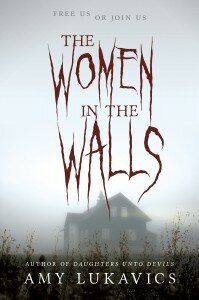 The Women in the Walls by Amy Lukavics
Publisher: Harlequin Teen
Release date: September 27th
When Lucy begins hearing the same voices as her cousin, Lucy finds herself confronting an ancient and deadly legacy that has marked the women in her family for generations.
AUSTRALIA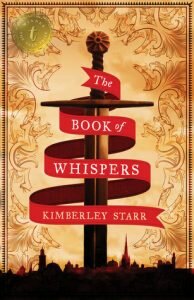 The Book of Whispers by Kimberley Starr
Publisher: Text Publishing
Release date: October 3rd
Tuscany, 1096 AD. Luca, young heir to the title of Conte de Falconi, sees demons and has prophetic dreams. Since no one else can see them, Luca must keep quiet about what he sees.

Our Chemical Hearts by Krystal Sutherland
Publisher: Penguin Australia
Release date: October 3rd
Henry Page has never been in love. Then Grace Town walks into his first period class on the third Tuesday of senior year and he knows everything's about to change.