Maybe you don't want to cull through our giant lists of weekly releases and just want to know the best things to snag this month. So here's a list of 8 YA books to watch out for in September 2016!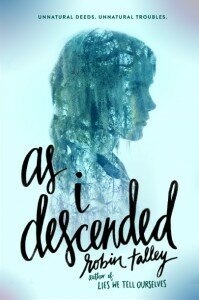 As I Descended by Robin Talley
Publisher: HarperTeen
Release date: September 6th
Maria Lyon and Lily Boiten are their school's ultimate power couple—even if no one knows it but them. Only one thing stands between them and their perfect future: campus superstar Delilah Dufrey. Maria and Lily will stop at nothing to unseat Delilah—including harnessing the dark power long rumored to be present on the former plantation that houses their school. But when feuds turn to fatalities, and madness begins to blur the distinction between what's real and what is imagined, the girls must decide where they draw the line.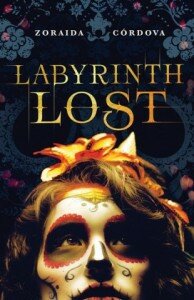 Labyrinth Lost (Brooklyn Brujas #1) by Zoraida Córdova
Publisher: Sourcebooks Fire
Release date: September 6th
Nothing says Happy Birthday like summoning the spirits of your dead relatives. Alex is a bruja, the most powerful witch in a generation…and she hates magic. At her Deathday celebration, Alex performs a spell to rid herself of her power. But it backfires. Her whole family vanishes into thin air, leaving her alone with Nova, a brujo boy she can't trust. A boy whose intentions are as dark as the strange marks on his skin. The only way to get her family back is to travel with Nova to Los Lagos, a land in-between, as dark as Limbo and as strange as Wonderland…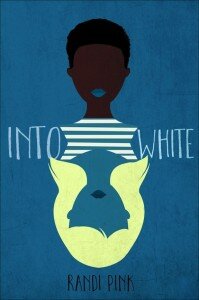 Into White by Randi Pink
Publisher: Feiwel & Friends
Release date: September 13th
Sixteen-year-old LaToya Williams lives in Birmingham, Alabama, and attends a mostly white high school in the Bible Belt. She's so low on the social ladder that even the other black kids disrespect her. Only her older brother, Alex, believes in her. At least, until a higher power answers her only prayer–to be "anything but black." In a moment of desperation, she prays for the power to change her race and voila! Her prayers are answered and she wakes up with blond hair, blue eyes, and lily white skin.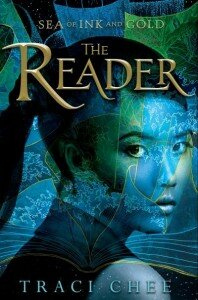 The Reader (Sea of Ink and Gold #1) by Traci Chee
Publisher: Putnam
Release date: September 13th
Sefia knows what it means to survive. After her father is brutally murdered, she flees into the wilderness with her aunt Nin, who teaches her to hunt, track, and steal. But when Nin is kidnapped, leaving Sefia completely alone, none of her survival skills can help her discover where Nin's been taken, or if she's even alive. The only clue to both her aunt's disappearance and her father's murder is the odd rectangular object her father left behind, an object she comes to realize is a book—a marvellous item unheard of in her otherwise illiterate society.

The Female of the Species by Mindy McGinnis
Publisher: Katherine Tegen Books
Release date: September 20th
Alex Craft knows how to kill someone. And she doesn't feel bad about it. When her older sister, Anna, was murdered three years ago and the killer walked free, Alex uncaged the language she knows best. The language of violence. While her crime goes unpunished, Alex relegates herself to the shadows, a girl who goes unseen in plain sight. But Jack Fisher sees her. So does Peekay. Circumstances bring Alex, Jack, and Peekay together as their senior year unfolds, setting the teens on a collision course that will change their lives forever.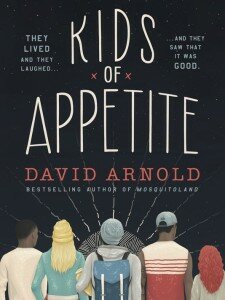 Kids of Appetite by David Arnold
Publisher: Viking
Release date: September 20th
Victor Benucci and Madeline Falco have a story to tell. It begins with the death of Vic's father. It ends with the murder of Mad's uncle. The Hackensack Police Department would very much like to hear it. But in order to tell their story, Vic and Mad must focus on all the chapters in between. This is a story about: A coded mission to scatter ashes across New Jersey. One dormant submarine. Being cool in the traditional sense. How to listen to someone who does not talk.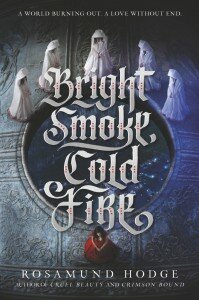 Bright Smoke, Cold Fire (Bright Smoke, Cold Fire #1) by Rosamund Hodge
Publisher: Balzer + Bray
Release date: September 27th
When the mysterious fog of the Ruining crept over the world, the living died and the dead rose. Only the walled city of Viyara was left untouched. The heirs of the city's most powerful—and warring—families, Mahyanai Romeo and Juliet Catresou share a love deeper than duty, honor, even life itself. But the magic laid on Juliet at birth compels her to punish the enemies of her clan—and Romeo has just killed her cousin Tybalt. Which means he must die. Viyara holds more secrets and dangers than anyone ever expected. And outside the walls, death is waiting…

Crooked Kingdom (Six of Crows #2) by Leigh Bardugo
Publisher: Henry Holt
Release date: September 27th
Kaz Brekker and his crew have just pulled off a heist so daring even they didn't think they'd survive. But instead of divvying up a fat reward, they're right back to fighting for their lives. Double-crossed and left crippled by the kidnapping of a valuable team member, the crew is low on resources, allies, and hope. As powerful forces from around the world descend on Ketterdam to root out the secrets of the dangerous drug known as jurda parem, old rivals and new enemies emerge to challenge Kaz's cunning and test the team's fragile loyalties.
What book are you most excited for? Sound off in the comments below!