What September YA books release this week? We have a list of this week's new YA books!
U.S.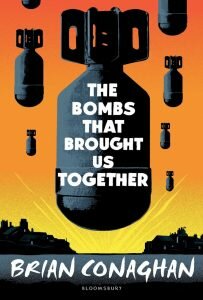 The Bombs That Brought Us Together by Brian Conaghan
Publisher: Bloomsbury USA Children's
Release date: September 13th
Sometimes, to keep the people you love safe, you have to do bad things. Hamish is sucked into a dangerous game. There's a gun, and a bad man, and his closest friend, and his dearest enemy.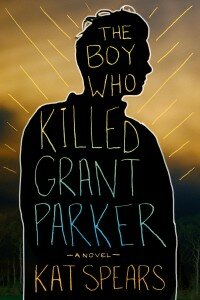 The Boy Who Killed Grant Parker by Kat Spears
Publisher: St. Martin's Griffin
Release date: September 13th
Nobody knows the truth about what really happened to the violent golden boy Grant Parker except for Luke, and the longer he keeps living the lie, the more like Grant Parker he becomes.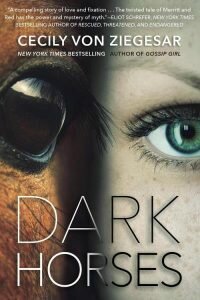 Dark Horses by Cecily Von Ziegesar
Publisher: Soho Teen
Release date: September 13th
Against the cutthroat backdrop of competitive riding, Merritt and their groom, Beatrice, develop an attraction. Merritt also finds herself drawn to Carvin, a rival rider.

The Forgetting by Sharon Cameron
Publisher: Scholastic Press
Release date: September 13th
Every twelve years the city of Canaan descends into the bloody chaos of the Forgetting, a day of no remorse, when each person's memories – of parents, children, love, life, and self – are lost.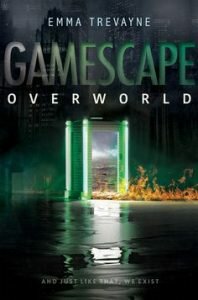 Gamescape: Overworld (The Nova Project #1) by Emma Trevayne
Publisher: Greenwillow
Release date: September 13th
As he ventures into a world that blends the virtual and the real, Miguel begins to wonder just why the game was invented and whether its stakes could be even higher than life and death.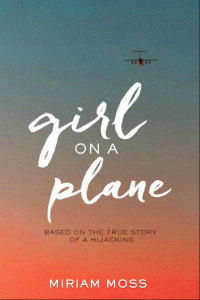 Girl on a Plane by Miriam Moss
Publisher: HMH Books for Young Readers
Release date: September 13th
Jordan, 1970. Anna is travelling back to her English boarding school alone. But her plane is hijacked by Palestinian guerillas. They land the plane in the desert and issue their demands.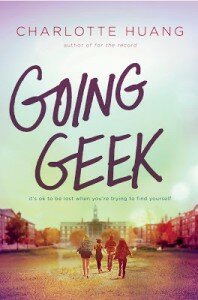 Going Geek by Charlotte Huang
Publisher: Delacorte Press
Release date: September 13th
Skylar wasn't exactly truthful about how she spent summer break—and her little white lie is causing her once rock-solid romance to crumble fast. Stepping out of her comfort zone never felt so scary.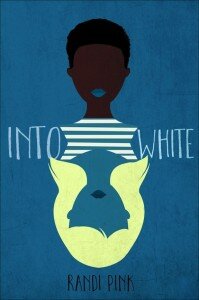 Into White by Randi Pink
Publisher: Feiwel & Friends
Release date: September 13th
Sixteen-year-old Latoya Williams, who is black, attends a mostly white high school in the Bible Belt. In a moment of desperation, she prays for the power to change her race and wakes up white.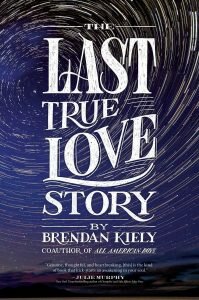 The Last True Love Story by Brendan Kiely
Publisher: Margaret K. McElderry Books
Release date: September 13th
One hot July night, Hendrix and Corrina steal a car, spring Gpa from his assisted living facility, stuff Old Humper the dog into the back seat, and take off on a cross-country odyssey from LA to NY.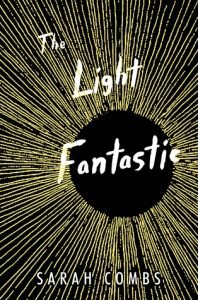 The Light Fantastic by Sarah Combs
Publisher: Candlewick Press
Release date: September 13th
Three harrowing hours. One fateful day that changes everything. Senior Skip Day, and April Donovan's eighteenth birthday. Four days after the Boston Marathon bombing, the country is still reeling.

The Lost and the Found by Cat Clarke
Publisher: Crown Books
Release date: September 13th
Faith's childhood was dominated by her sister's disappearance – then thirteen years later, a young woman is found in the garden of their old house, clutching the teddy bear Laurel was last seen with.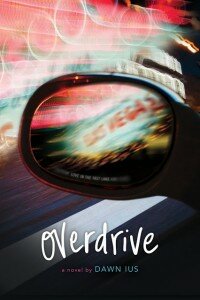 Overdrive by Dawn Ius
Publisher: Simon Pulse
Release date: September 13th
Eccentric, wealthy Roger Montgomery wants to open up his mansion to Jules and Emma. The only catch? Jules must steal seven of the rarest, most valuable muscle cars in the world.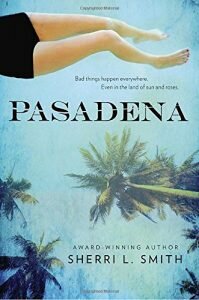 Pasadena by Sherri L. Smith
Publisher: G.P. Putnam's Sons Books for Young Readers
Release date: September 13th
When Jude's best friend is found dead in a swimming pool, her family calls it an accident. Her friends call it suicide. But Jude calls it what it is: murder. And someone has to pay.

Phantom Limbs by Paula Garner
Publisher: Candlewick Press
Release date: September 13th
Otis and Meg were inseparable until her family abruptly moved away after the terrible accident that left Otis's little brother dead and both of their families changed forever. Then Meg comes back to town.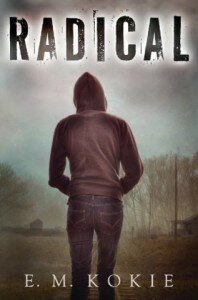 Radical by E.M. Kokie
Publisher: Candlewick Press
Release date: September 13th
Preppers. Survivalists. Bex prefers to think of herself as a realist who plans to survive, but regardless of labels, they're all sure of the same thing: a crisis is coming. And when it does, Bex will be ready.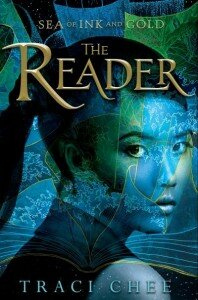 The Reader (Sea of Ink and Gold #1) by Traci Chee
Publisher: Putnam
Release date: September 13th
After her father is brutally murdered, she flees with her aunt Nin, who teaches her to hunt, track, and steal. But when Nin is kidnapped, the only clue to her disappearance is a mysterious book.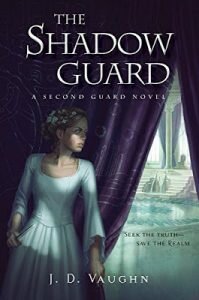 The Shadow Guard (Second Guard #2) by J.D. Vaughn
Publisher: Disney Hyperion
Release date: September 13th
All is not well in Tequende. The Earth Guild, frequently looked down upon by the Sun and Moon guilds, is beginning to demand fairer treatment, and whispers of revolution are spreading like wild fire.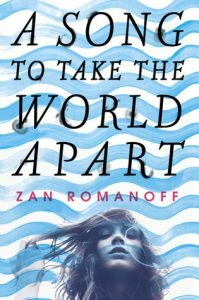 A Song to Take the World Apart by Zan Romanoff
Publisher: Knopf Books for Young Readers
Release date: September 13th
Lorelei longs to sing. But there's a reason the women in her family never want to talk about what their voices can do. And a reason Lorelei can't seem to stop herself from singing anyway.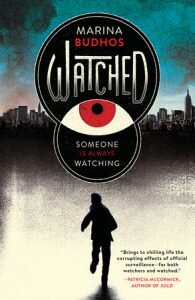 Watched by Marina Budhos
Publisher: Wendy Lamb Books
Release date: September 13th
Naeem thinks he can charm his way through anything, until his mistakes catch up with him and the cops offer a dark deal. Then Naeem sees a way to be a hero like the guys in his brother's comic books.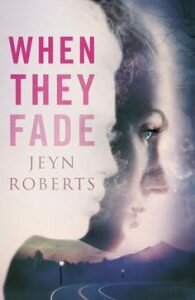 When They Fade by Jeyn Roberts
Publisher: Knopf Books for Young Readers
Release date: September 13th
Tatum is the only person at school who knew the truth about the affair her best friend, Claudette, has been having with Mr. Paracini, their married teacher. But now, everyone has turned against Tatum.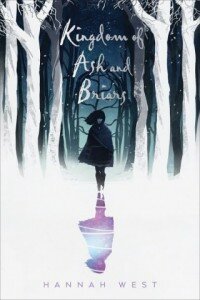 Kingdom of Ash and Briars by Hannah West
Publisher: Holiday House
Release date: September 15th
Bristal, an orphaned kitchen maid, lands in a gritty fairy tale gone wrong when she discovers she is one of an ancient breed of immortal magic beings, an elicromancer with a knack for shape-shifting.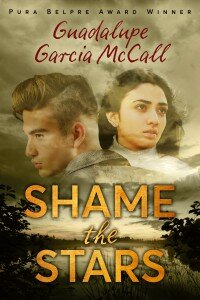 Shame the Stars by Guadalupe Garcia McCall
Publisher: Tu Books
Release date: September 15th
In the midst of racial conflict and at the edges of a war at the Texas-Mexico border in 1915, Joaqun and Dulcea attempt to maintain a secret romance in this reimagining of Romeo and Juliet.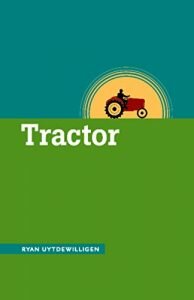 Tractor by Ryan Uytdewilligen
Publisher: Sartoris Literary
Release date: September 15th
Set in Oklahoma in 1961, a small town teen named John gets a spur of the moment job driving an old tractor across Arkansas to Oklahoma for a crotchety old farmer.
U.K.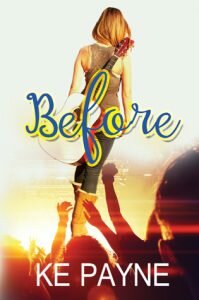 Before by Ke Payne
Publisher: Bold Strokes Books
Release date: September 13th
When the confident, determined Alex Brody joins the successful band Be4, sparks fly between her and her bandmate, Tally Mullins. Soon Tally finds out that there's far more to Alex than she first thought.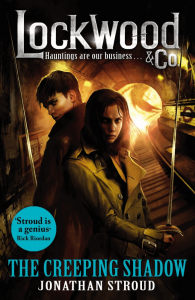 The Creeping Shadow (Lockwood and Co. #4) by Jonathan Stroud
Publisher: Corgi Children's
Release date: September 15th
What will it take to reunite the team? Black marketeers, an informant ghost, a Spirit Cape that transports the wearer, and mysteries involving Steve Rotwell and Penelope Fittes just may do the trick.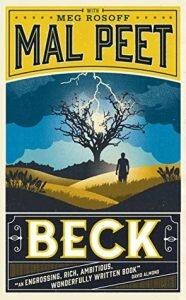 Beck by Mal Peet & Meg Rosoff
Publisher: Walker Books
Release date: September 18th
Enduring abuse and many hardships, Beck has times of comfort and encouragement, eventually finding Grace, the woman with whom he can finally forge his life and shape his destiny as a young man.