Time to expand your YA reading. Julianne Daly shares nine #quietYA books that released this month.
I get asked often what, exactly, #quietYA is. The traditional definition is about books that aren't very action packed and slower paced, but I use it to talk about books that are not bestsellers, not award winners, and that don't have any kind of book or TV deal. So often, the same books are discussed over and over again and unfortunately, books fall through the cracks. But I believe that every book published is needed by someone and I want to create the best possible chance to get those books in hands.
#quietYA is my attempt to make that happen.
Here are nine #quietYA books that released this month that you might have missed.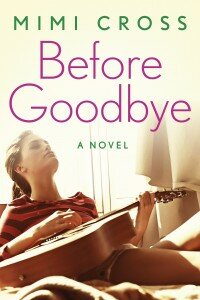 Before Goodbye by Mimi Cross
Publisher: Skyscape
Release date: January 1
Devoted classical guitar players, Cate and Cal are childhood friends newly smitten by love—until a devastating car accident rips Cal out of Cate's life forever. Blaming herself for the horrific tragedy and struggling to surface from her despair, Cate spirals downhill in a desperate attempt to ease her pain. Fellow student David Bennet might look like the school's golden boy, but underneath the surface the popular athlete battles demons of his own. Racked with survivor's guilt after his brother's suicide, things get worse when tragedy darkens his world again—but connecting with Cate starts bringing the light back in.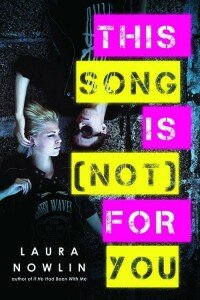 This Song is (Not) For You by Laura Nowlin
Publisher: Sourcebooks Fire
Release date: January 5
Ramona and Sam are best friends. She fell for him the moment they met, but their friendship is just too important for her to mess up. Sam loves April, but he would never expect her to feel the same way–she's too quirky and cool for someone like him. Together, they have a band, and put all of their feelings for each other into music. Then Ramona and Sam meet Tom. He's their band's missing piece, and before Ramona knows it, she's falling for him. But she hasn't fallen out of love with Sam either. How can she be true to her feelings without breaking up the band?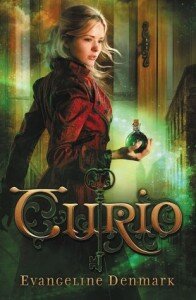 Curio by Evangeline Denmark
Publisher: Blink
Release date: January 5
Grey Haward has always detested the Chemists, the magicians-come-scientists who rule her small western town. But she has always followed the rules, taking the potion the Chemists ration out that helps the town's people survive. A potion that Grey suspects she may not actually need. Grey has tried to stay unnoticed—or as unnoticed as a tall, strong girl can in a town of diminutive, underdeveloped citizens. Then her best friend, Whit, is caught by the Chemists' enforcers, and after seeing the extent of his punishment, suddenly taking risks seems the only decision she can make.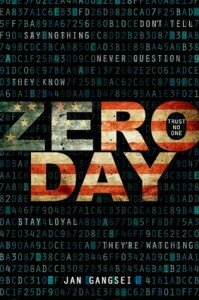 Zero Day by Jan Gangsei
Publisher: Disney-Hyperion
Release date: January 12
Eight years ago, Addie Webster was the victim of the most notorious kidnapping case of the decade. Addie vanished—and her high-profile parents were forced to move on. Mark Webster is now president of the United States, fighting to keep the oval office after a tumultuous first term. Then, the unthinkable happens: the president's daughter resurfaces. It soon becomes apparent that Addie is much more than the traumatized victim of a sick political fringe group. Addie has come with a mission. Will she choose to complete it? And what will happen if she does?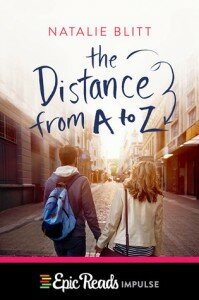 The Distance from A to Z by Natalie Blitt
Publisher: Epic Reads Impulse
Release date: January 12
Seventeen-year old Abby has only one goal for her summer: to make sure she is fluent in French—well, that, and to get as far away from baseball and her Cubs-obsessed family as possible. That turns out to be impossible, though, because her French partner is the exact kind of boy she was hoping to avoid. Eight weeks. But Zeke in French is a different person than Zeke in English. As Abby begins to suspect that Zeke is hiding something, she has to decide if bridging the gap between the distance between who she is and who he is, is worth the risk.

Other Broken Things by Christina Desir
Publisher: Simon Pulse
Release date: January 12
Nat's not an alcoholic. Everybody parties, everybody does stupid things, like get in their car when they can barely see. Still, with six months of court-ordered AA meetings required, her days of vodka-filled water bottles are over. Unfortunately her old friends want the party girl or nothing. But then a recovering alcoholic named Joe inserts himself into Nat's life and things start looking up. Nat's connection to Joe is overwhelming but so are her attempts to fit back into her old world. In order to make a different kind of life, Natalie must pull together her broken parts and learn to fight for herself.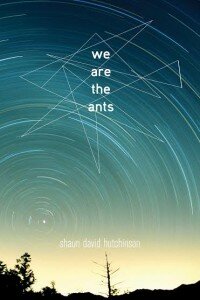 We Are the Ants by Shaun David Hutchinson
Publisher: Simon Pulse
Release date: January 19
Henry Denton doesn't know why the aliens chose to abduct him when he was thirteen, and he doesn't know why they continue to steal him from his bed and take him aboard their ship. He doesn't know why the world is going to end or why the aliens have offered him the opportunity to avert the impending disaster. But they've only given him 144 days to make up his mind. Since the suicide of his boyfriend, Henry has been adrift. Then he meets Diego Vega, who forces Henry to question everything. But before Henry can save the world, he's got to figure out how to save himself, and the aliens haven't given him a button for that.

Up to This Pointe by Jennifer Longo
Publisher: Random House Books for Young Readers
Release date: January 19
Harper is a dancer. And Harper won't let anything—or anyone—get in the way of The Plan, not even the boy she and her best friend Kate are both drawn to. Harper is a Scott. She's related to Robert Falcon Scott, the explorer who died racing to the South Pole. So when Harper's life takes an unexpected turn, she finagles (read: lies) her way to the icy dark of McMurdo Station . . . in Antarctica. Extreme, but somehow fitting—apparently she has always been in the dark, dancing on ice this whole time. And no one warned her. Not her family, not her best friend, not even the boy who has somehow found a way into her heart.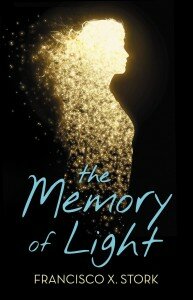 The Memory of Light by Francisco X. Stork
Publisher: Arthur A. Levine Bokoks
Release date: January 26
When Vicky Cruz wakes up in the Lakeview Hospital Mental Disorders ward, she knows one thing: She can't even commit suicide right. But for once, a mistake works out well for her, as she meets Mona, the live wire; Gabriel, the saint; E.M., always angry; and Dr. Desai, a quiet force. With stories and honesty, kindness and hard work, they offer her an acceptance she's never had. But Vicky's newfound peace is as fragile as the roses that grow around the hospital. And when a crisis forces her back to the life that drove her to suicide, Vicky must try to find the strength to carry on.
One thing I've learned over the years is that there are always new YA readers who missed out on learning about the new titles, so older titles need love too! This month's throwback pick is Stray by Elisa Sussman.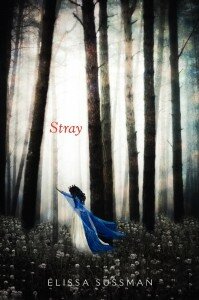 Stray by Elissa Sussman
Publisher: Greenwillow Books
Release date: October 17 2014
Princess Aislynn has long dreamed about attending her Introduction Ball, about dancing with the handsome suitors her adviser has chosen for her, about meeting her true love and starting her happily ever after. When the night of the ball finally arrives and Nerine Academy is awash with roses and royalty, Aislynn wants nothing more than to dance the night away. She does not intend to stray. But try as she might, Aislynn has never quite managed to control the magic that burns within her. After all, it is wrong to want what you do not need. Isn't it?