On June 20, , a hashtag event that provided a space for marginalized voices to be heard, ran from 10 AM EST onward. It was hosted by Kaye M. (twitter handle ) founder of The Muslim Squad and creator of the . Aspiring and published writers, readers, and marginalized voices of all sorts took to twitter to raise their voices and show support. The event was a major success that continues to garner attention. It also pointed out the always relevant truth that readers crave stories about people like them.
In honor of and the continuing series at YA Interrobang, we have put together a list of nine East Asian Authors who write characters like them (which will be followed by a separate list for South Asian authors writing as they deserve their own spaces). Feel free to fill the comments section with your favorite current and upcoming #OwnVoices reads by East Asian authors!
Heidi Heilig is the author of the acclaimed The Girl from Everywhere, a swash-buckling tale through time. Heilig grew up raising peacocks and riding horses in Hawaii, and now holds an MFA from New York University in Musical Theatre Writing. The sequel, The Ship Beyond Time, is due to release March 2017.
In The Girl from Everywhere, Nix's life began in Honolulu in 1868. Since then she has traveled to many places, both real and imagined. As long as he has a map, Nix's father can sail his ship, The Temptation, to any place, any time. But now he's uncovered the one map he's always sought—1868 Honolulu, before Nix's mother died in childbirth. Nix's life—her entire existence—is at stake.

Lydia Kang is both a practicing physician and the author of Control and Catalyst. Kang has been published in JAMA, The Annals of Internal Medicine, and Great Weather for Media. She believes in science and knocking on wood.
In Control, when a crash kills their father and leaves them orphaned, Zel knows she needs to protect her sister, Dyl. But before Zel has a plan, Dyl is taken by strangers using bizarre sensory weapons, and Zel finds herself in a safe house for teens who aren't like any she's ever seen before—teens who shouldn't even exist. Using broken-down technology, her new friends' peculiar gifts, and her own grit, Zel must find a way to get her sister back from the kidnappers who think a powerful secret is encoded in Dyl's DNA.


Jenny Han is the author of To All the Boys I've Loved Before and P.S. I Still Love You, among other titles. She lives in Brooklyn, but grew up in Richmond, Virginia, and received her MFA in Writing for Children at the New School in New York.
To All The Boys I've Loved Before tells the story of Lara Jean Song, who writes love letters to all the boys she ever loved. Lara keeps all the letter in a box, but her life is changed once all the letters are mailed.

Valynne E. Maetani won the New Visions Award 2013 with her debut Ink and Ashes, a thrilling ride led by a complex heroine mired in mystery. Maetani is a member of the We Need Diverse Books team. She believes that every child should grow believing his or her story deserves to be told.
In Ink and Ashes, Claire Takata has never known much about her father, but on the anniversary of his death, not long before her seventeenth birthday, she finds a mysterious letter from her deceased father.

Stacey Lee is the author of Under a Painted Sky, Outrun the Moon, and the upcoming The Secret of a Heart Note. She's a fourth generation Chinese-American and has dreamed of writing books for a living since she was nine. Lee sees writing young adult fiction "like pressing your nose against the glass door to your childhood. You can see where you've been, but you may never enter again. Examining childhood through the blurred lens of adult eyes is an exquisitely painful and beautiful process."
In Outrun the Moon, Mercy Wong goes up against incredible odds to get into the school of her dreams, and with the help of newfound friends completely changes her community after the tragedy strikes.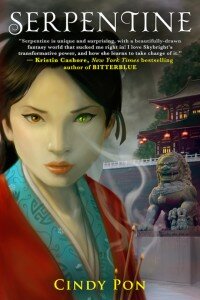 Not only is Cindy Pon an author of young adult books, including Silver Phoenix and Serpentine, but she's an accomplished Chinese brush artist. She co-founded Diversity in YA along with Malinda Lo. Her advice to new writers: just write and never give up on your dream.
Serpentine follows Skybright, a young handmaid and best friend to Zhen Ni, a daughter of an affluent family. While Skybright watches Zhen Ni grow into a young woman who defies tradition, Skybright finds herself changing into a powerful half-serpent with a dark fate. Determined to remain as the person she knows, Skybright sets out to find answers. Along the way, she begins to fall in love with a boy studying at the local monastery, while also learning what it means to be a best friend.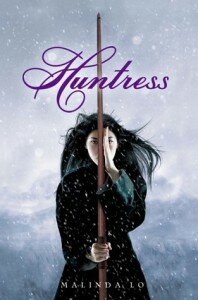 Malinda Lo was first published when she was 12 years old in Cats magazine with a poem about her cat Fluffy, who she did not name. She is the author of Ash, Huntress, Adaptation, and Inheritance. She has been a finalist for the William C. Morris YA Debut Award and the Lambda Award, among others. Ash was an ALA Best Book for Young Adults. She co-founded Diversity in YA.
In Huntress, Kade and Taisin are chosen to go to Tanlili, the city of the Fairy Queen, in an attempt to save the world. But the Kingdom only needs one huntress to save it.
Ellen Oh

Ellen Oh is author of Prophecy, Warrior, and King. She started writing in 2000 after reading an article about Genghis Khan in Time Magazine and does not miss practicing law even a little bit. Oh is the founder of We Need Diverse Books.
Prophecy starts with Kira, who also happens to be the only woman in the king's army and the prince's personal bodyguard, fleeing from Hansong with the prince after the king is murdered. The prince may be the key to the cryptic Dragon King prophecy – or he could just be a man, and the true myth could be in long gone treasure.

Maurene Goo's is the author of the drily hilarious Since You Asked. She went to graduate school at Emerson College where she studied publishing, literature, and writing. Her upcoming 2017 novel is I Believe in a Thing Called Love, about a girl who decides to take control of her lackluster love life by following the "love rules" found in Korean dramas.
In Since You Asked, Holly Kim is the copyeditor of her high school's newspaper and completely unafraid to tell you what she thinks after she gets her own column to rant her way through the school year. Can she survive homecoming, mean-girl cliques, jocks, secret admirers, Valentine's Day, and other high school embarrassments, all while struggling to balance her family's traditional Korean values?