Maybe you don't want to cull through our giant lists of weekly releases and just want to know the best things to snag this month. So here's a list of 8 YA books to watch out for in October 2016!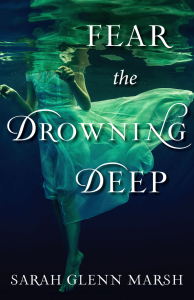 Fear the Drowning Deep by Sarah Glenn Marsh
Publisher: Sky Pony Press
Release date: October 4th
Witch's apprentice Bridey Corkill has hated the ocean ever since she watched her granddad dive in and drown with a smile on his face. So when a dead girl rolls in with the tide in the summer of 1913, sixteen-year-old Bridey suspects that whatever compelled her granddad to leap into the sea has made its return to the Isle of Man. Now, Bridey must work with the Isle's eccentric witch and the boy she isn't sure she can trust — because if she can't uncover the truth about the ancient evil in the water, everyone she loves will walk into the sea, never to return.

When the Moon Was Ours by Anna-Marie McLemore
Publisher: Thomas Dunne Books
Release date: October 4th
To everyone who knows them, best friends Miel and Sam are as strange as they are inseparable. Roses grow out of Miel's wrist, and rumors say that she spilled out of a water tower when she was five. Sam is known for the moons he paints and hangs in the trees. But as odd as everyone considers Miel and Sam, even they stay away from the Bonner girls, four beautiful sisters rumored to be witches. Now they want the roses that grow from Miel's skin. And they're willing to use every secret Miel has fought to protect to make sure she gives them up.

Beast by Brie Spangler
Publisher: Knopf Books for Young Readers
Release date: October 11th
Tall, meaty, muscle-bound, and hairier than most throw rugs, Dylan doesn't look like your average fifteen-year-old. After an accident, Dylan finds himself attending group therapy for self-harmers. Dylan vows to say nothing and zones out at therapy—until he meets Jamie. She's funny, smart and stunning. But there is something Dylan doesn't know about Jamie, something that shouldn't change a thing. She is who she's always been—an amazing photographer and devoted friend, who also happens to be transgender. But will Dylan see it that way?

Iron Cast by Destiny Soria
Publisher: Amulet Books
Release date: October 11th
It's Boston, 1919, and the Cast Iron club is packed. On stage, hemopaths—whose "afflicted" blood gives them the ability to create illusions through art—captivate their audience. Corinne and Ada have been best friends ever since infamous gangster Johnny Dervish recruited them into his circle. By night they perform for Johnny's crowds, and by day they con Boston's elite. When a job goes wrong they realize how precarious their position is. With the law closing in, Corinne and Ada are forced to hunt for answers, even as betrayal faces them at every turn.
The Midnight Star (The Young Elites #3) by Marie Lu
Publisher: G.P. Putnam's Sons Books for Young Readers
Release date: October 11th
There was once a time when darkness shrouded the world, and the darkness had a queen. Adelina Amouteru is done suffering. She's turned her back on those who have betrayed her and achieved the ultimate revenge: victory. Her reign as the White Wolf has been a triumphant one, but with each conquest her cruelty only grows. The darkness within her has begun to spiral out of control, threatening to destroy all that she's achieved. Adelina's forced to revisit old wounds when a new danger appears, putting not only Adelina at risk, but the very world they live in.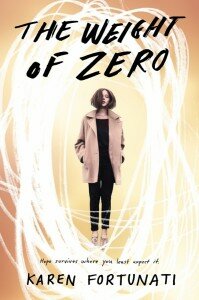 The Weight of Zero by Karen Fortunati
Publisher: Delacorte Press
Release date: October 11th
Seventeen-year-old Cath knows Zero is coming for her. Zero, the devastating depression born of Catherine's bipolar disease, has almost triumphed once, propelling Catherine to her first suicide attempt. With Zero only temporarily restrained by the latest med du jour, time is running out. In an old ballet shoebox, Catherine stockpiles meds, preparing to take her own life when Zero next arrives. But Zero's return is delayed. Unexpected relationships and a new psychiatrist start to alter Catherine's perception of her diagnosis. But will this be enough?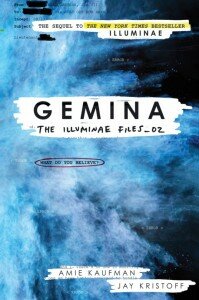 Gemina (The Illuminae Files #2) by Amie Kaufman & Jay Kristoff
Publisher: Knopf Books for Young Readers
Release date: October 18th
Hanna is the station captain's pampered daughter; Nik the reluctant member of a notorious crime family. But while the pair are struggling with the realities of life aboard the galaxy's most boring space station, little do they know that Kady Grant and the Hypatia are headed right toward Heimdall, carrying news of the Kerenza invasion. When an elite BeiTech strike team invades the station, Hanna and Nik are thrown together to defend their home. But a malfunction in the station's wormhole means the space-time continuum might be ripped in two before dinner.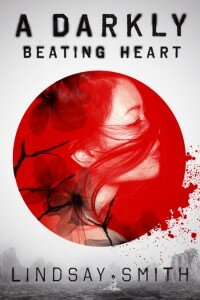 A Darkly Beating Heart by Lindsay Smith
Publisher: Roaring Brook Press
Release date: October 25th
No one knows what to do with Reiko. She is full of hatred. All she can think about is how to best hurt herself and the people closest to her. After a failed suicide attempt, Reiko's parents send her from their Seattle home to spend the summer with family in Japan to learn to control her emotions. But while visiting Kuramagi, a historic village preserved to reflect the nineteenth-century Edo period, Reiko finds herself slipping back in time into the life of Miyu, a young woman even more bent on revenge than Reiko herself.
What book are you most excited for? Sound off in the comments below!