Here is a selection of YA excerpts from new books that have recently hit the web.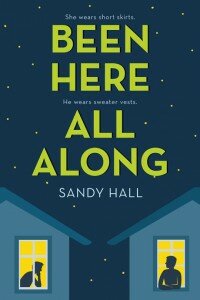 Been Here All Along by Sandy Hall
Publisher: Swoon Reads
Release date: August 30th 2016
Gideon always has a plan. His plans include running for class president, becoming head of the yearbook committee, and having his choice of colleges. They do NOT include falling head over heels for his best friend and next door neighbor, Kyle. It's a distraction. It's pointless, as Kyle is already dating the gorgeous and popular head cheerleader, Ruby. And Gideon doesn't know what to do.
To read an excerpt, click here.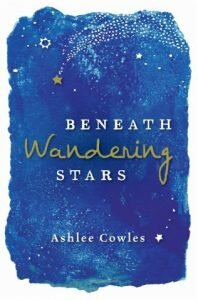 Beneath Wandering Stars by Ashlee Cowles
Publisher: Merit Press
Release date: August 1st 2016
After her soldier brother is horribly wounded in Afghanistan, Gabriela must honor the vow she made: If anything ever happened to him, she would walk the Camino de Santiago through Spain, making a pilgrimage in his name. The worst part is that the promise stipulates that she must travel with her brother's best friend–a boy she has despised all her life. Her brother is in a coma, and Gabi feels that she has no time to waste, but she is unsure.
To read an excerpt, click here.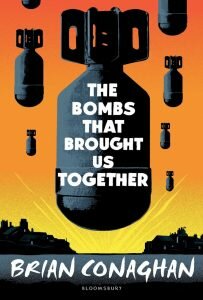 The Bombs That Brought Us Together by Brian Conaghan
Publisher: Bloomsbury USA Children's
Release date: September 13th 2016
Fourteen-year-old Hamish Law has lived in Little Town, on the border with Old Country, all his life. He knows the rules: no going out after dark; no drinking; no litter; no fighting. You don't want to get on the wrong side of the people who run Little Town. When he meets Pavel Duda, a refugee from Old Country, the rules start to get broken. Then the bombs come, and the soldiers from Old Country, and Little Town changes for ever.
To read an excerpt, click here.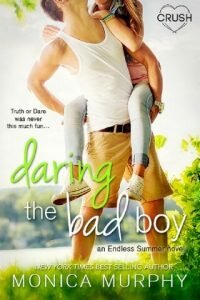 Daring the Bad Boy by Monica Murphy
Publisher: Entangled Crush
Release date: August 22nd 2016
Annie McFarland is sick of being a shy nobody. A session at summer camp seems like the perfect opportunity to reinvent herself—gain some confidence, kiss a boy, be whoever she wants to be. Jacob Fazio is counselling at Camp Pine Ridge after one too many screw-ups. Late-night swim sessions turn into late-night kissing sessions…but there's more on the line than just their hearts. If they get caught, Jake's headed straight to juvie.
To read an excerpt, click here.
The Midnight Star (The Young Elites #3) by Marie Lu
Publisher: G.P. Putnam's Sons' Books for Young Readers
Release date: October 11th 2016
Adelina Amouteru is done suffering. She's turned her back on those who have betrayed her and achieved the ultimate revenge: victory. Her reign as the White Wolf has been a triumphant one, but with each conquest her cruelty only grows. The darkness within her has begun to spiral out of control, threatening to destroy all that she's achieved. Adelina's forced to revisit old wounds when a new danger appears, putting not only Adelina at risk, but the very world they live in.
To read an excerpt, click here.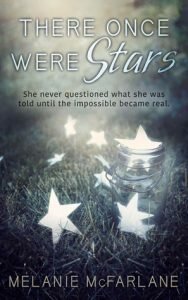 There Once Were Stars by Melanie McFarlane
Publisher: Month9Books
Release date: April 26th 2016
Peace. Love. Order. Dome. That's the motto that the Order has given the residents of Dome 1618 to live by. Natalia Greyes is a resident of Dome 1618, a covered city protected from the deadly radiation that has poisoned the world outside for four generations. Nat never questioned the Order, until one day she sees a stranger on the outside of the dome. Now Nat wants answers. Is there life outside the dome and if so, what has the Order been hiding from everyone?
To read an excerpt, click here.

Three Dark Crowns (Three Dark Crowns #1) by Kendare Blake
Publisher: HarperTeen
Release date: September 20th 2016
Every generation on the island of Fennbirn, a set of triplets is born: three queens, all equal heirs to the crown and each possessor of a coveted magic. Mirabella is a fierce elemental, Katharine is a poisoner, and Arsinoe is said to have the ability to bloom the reddest rose and control the fiercest of lions. But becoming the Queen Crowned isn't solely a matter of royal birth. Each sister has to fight for it.
To read an excerpt, click here.