Here is a selection of YA excerpts from new books that have recently hit the web.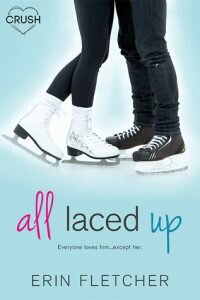 All Laced Up by Erin Fletcher
Publisher: Entangled Crush
Release date: October 10th
When the two are forced to teach a skating class to save the rink, Lia's not sure she'll survive the pressure of Nationals and Pierce's ego. But if there's one thing Lia knows better than figure skating, it's hockey. Hoping to take his ego down a notch—or seven—she logs into his team website under an anonymous name to give him pointers on his less-than-stellar playing. Turns out, Pierce isn't arrogant at all. And they have a lot in common. Too bad he's falling for the girl online.
To read an excerpt, click here. Falling for the Girl Next Door by Tera Lynn Childs
Publisher: Entangled Crush
Release date: November 14th 2016
Sloane Whitaker never expected to like living in Texas, but she has to admit she likes the food, the school, and the boy next door. What she doesn't like is the fact that half her family is still back in New York. Convincing her dad to relocate to Texas requires making their upcoming visit as perfect as possible. The perfect dinner, the perfect daughter…with the perfect boyfriend. But when her boyfriend is suddenly unavailable, Sloane has to find another dad-impressing guy.
To read an excerpt, click here.

Flame in the Mist (Flame in the Mist #1) by Renée Ahdieh
Publisher: G.P. Putnam's Sons Books for Young Readers
Release date: May 2nd 2017
The daughter of a prominent samurai, Mariko has long known her place—she may be an accomplished alchemist, but because she is not a boy, her future is out of her hands. Mariko is promised to the son of the emperor's favorite consort—a political marriage. But en route to the imperial city of Inako, Mariko narrowly escapes a bloody ambush by a dangerous gang of bandits known as the Black Clan, who she learns has been hired to kill her before she reaches the palace.
To read an excerpt, click here.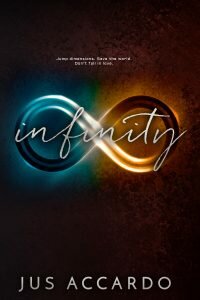 Infinity (The Infinity Division #1) by Jus Accardo
Publisher: Entangled Teen
Release date: November 1st 2016
Nobody said being the daughter of an army general was easy. But when her dad sends a teenage subordinate to babysit her? That's taking it a step too far. And when Cade saves her from a seemingly random attack, well, that's when things get weird. Turns out, Kori's dad is the head of a secret project that has invented a way to travel between parallel dimensions. Dimensions where there are infinite Koris, infinite Cades…and apparently, on every other Earth, they're madly in love.
To read an excerpt, click here.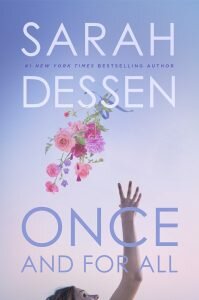 Once and for All by Sarah Dessen
Publisher: Viking Books for Young Readers
Release date: June 6th 2017
Louna, daughter of famed wedding planner Natalie Barrett, has seen every sort of wedding: on the beach, at historic mansions, in fancy hotels and clubs. Perhaps that's why she's cynical about happily-ever-after endings, especially since her own first love ended tragically. When Louna meets charming, happy-go-lucky serial dater Ambrose, she holds him at arm's length. But Ambrose isn't about to be discouraged, now that he's met the one girl he really wants.
To read an excerpt, click here.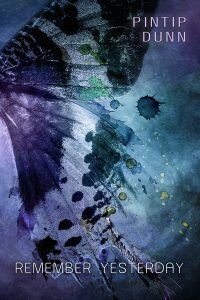 Remember Yesterday (Forget Tomorrow #2) by Pintip Dunn
Publisher: Entangled Teen
Release date: October 4th 2016
Sixteen-year-old Jessa Stone is the most valuable citizen in Eden City. Her psychic abilities could lead to significant scientific discoveries―if only she'd let TechRA study her. But after they kidnapped and experimented on her as a child, cooperating with the scientists is the last thing Jessa would do. But when she discovers the past isn't what she assumed, Jessa must join forces with budding scientist Tanner Callahan to rectify a fatal mistake made ten years ago.
To read an excerpt, click here.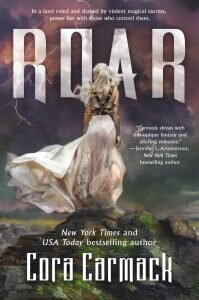 Roar (Stealing Storms #1) by Cora Carmack
Publisher: Tor Teen
Release date: June 13th 2017
In a land ruled and shaped by violent magical storms, power lies with those who control them. Aurora Pavan comes from one of the oldest Stormling families in existence. Long ago, the ungifted pledged fealty and service to her family in exchange for safe haven, and a kingdom was carved out from the wildlands and sustained by magic. Aurora's been groomed to be the perfect queen. But she's yet to show any trace of the magic she'll need to protect her people.
To read an excerpt, click here.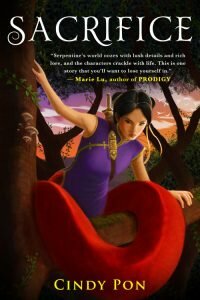 Sacrifice (Serpentine #2) by Cindy Pon
Publisher: Month9Books
Release date: September 27th 2016
Zhen Ni, Skybright's former mistress and friend, has been wed to the strange and brutish Master Bei, and finds herself trapped in an opulent but empty manor. When she discovers half-eaten corpses beneath the estate, she realizes that Master Bei is not all that he seems. As Skybright works to free Zhen Ni with the aid of Kai Sen and Stone, they begin to understand that what is at risk is more far-reaching then they could ever have fathomed.
To read an excerpt, click here.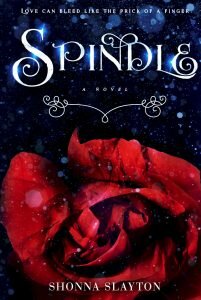 Spindle by Shonna Slayton
Publisher: Entangled Teen
Release date: October 4th 2016
Briar Rose knows her life will never be a fairy tale. She's raising her siblings on her own, her wages at the spinning mill have been cut, and the boy she thought she had a future with has eyes for someone else. When a mysterious peddler offers her a "magic" spindle that could make her more money, sneaking it into the mill seems worth the risk. But then one by one, her fellow spinner girls come down with the mysterious sleeping sickness…and Briar's not immune.
To read an excerpt, click here.

When Dimple Met Rishi by Sandhya Menon
Publisher: Simon Pulse
Release date: May 30th 2017
Dimple Shah has it all figured out. With graduation behind her, she's more than ready for a break from Mamma's inexplicable obsession with her finding the "Ideal Indian Husband." Ugh. But i they truly believed she needed a husband right now, they wouldn't have paid for her summer program…right? When Rishi Patel's parents tell him that his future wife will be attending the same summer program as him—wherein he'll have to woo her—he's totally on board.
To read an excerpt, click here.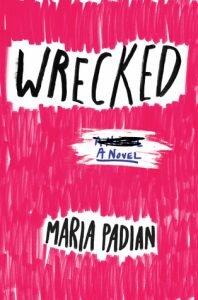 Wrecked by Maria Padian
Publisher: Algonquin Books for Young Readers
Release date: October 4th 2016
Everyone has heard a different version of what happened that night at MacCallum College. Haley was already in bed when her roommate, Jenny, arrived home shell-shocked from the wild Conundrum House party. Richard heard his housemate Jordan brag about the cute freshman he hooked up with. When Jenny formally accuses Jordan of rape, Haley and Richard find themselves pushed onto opposite sides of the school's investigation.
To read an excerpt, click here.