Here is a selection of YA excerpts from new books that have recently hit the web.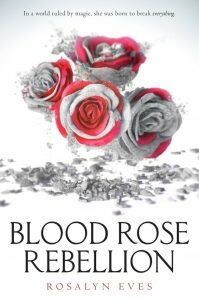 Blood Rose Rebellion by Rosalyn Eves
Publisher: Knopf Books for Young Readers
Release date: March 28th 2017
Sixteen-year-old Anna Arden is barred from society by a defect of blood. Though her family is part of the Luminate, powerful users of magic, she is Barren, unable to perform the simplest spells. Anna finds herself exiled to Hungary. Isolated from the only world she cares about, Anna still can't seem to stop herself from breaking spells. But as rebellion spreads across the region, Anna's unique ability becomes the catalyst everyone is seeking.
To read an excerpt, click here.

Dead Girls Society by Michelle Krys
Publisher: Delacorte Press
Release date: November 8th 2016
Hope is sick of everyone treating her like she's breakable. Sure, she has cystic fibrosis (basically really bad lungs), but she's tired of being babied. When an invitation arrives from a mysterious group that calls itself the Society, Hope jumps at the chance for some excitement. This could be her ticket out. All she has to do is complete a few dares and she just might win some real money. But the Society isn't all that it seems… playing the game isn't a choice—it's a requirement.
To read an excerpt, click here.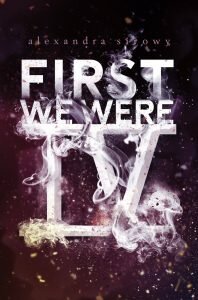 First We Were IV by Alexandra Sirowy
Publisher: Simon & Schuster Books for Young Readers
Release date: July 25th 2017
Izzie loves nothing more than her three best friends, Viv, Graham, and Harry, and the bond the four of them share. And she's terrified of their friendship falling apart next year when they go off to college. So they dream up the Order of IV, a secret society devoted to mischief that rights wrongs and pays back debts. But when other people start wanting in what started as a game of friendship spirals into something dangerous and beyond their control.
To read an excerpt, click here.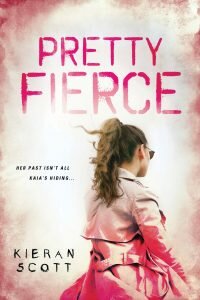 Pretty Fierce by Kieran Scott
Publisher: Sourcebooks
Release date: April 1st 2017
The daughter of professional assassins, Kaia has been on the run her whole life. After her parents vanished during a job gone bad, Kaia's spent the last year in hiding. But when she's jumped by a hit man, and her boyfriend, Oliver, sees, Kaia's secret is exposed. In a split-second decision, she flees the small town, taking Oliver with her. With professional killers stalking their every move, can Oliver and Kaia protect each other long enough to uncover the mysteries of her past?
To read an excerpt, click here.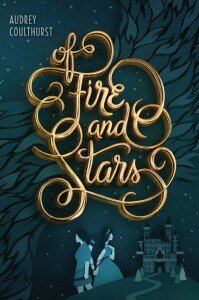 Of Fire and Stars by Audrey Coulthurst
Publisher: Balzer + Bray
Release date: November 22nd 2016
Betrothed since childhood to the prince of Mynaria, Princess Dennaleia has always known what her future holds.. But Denna has a secret. She possesses an Affinity for fire—a dangerous gift for the future queen of a kingdom where magic is forbidden. When Denna meets Mare, the sister of her betrothed, their friendship blossoms into something more. Forced to choose between their duty and their hearts, Mare and Denna must find a way to save their kingdoms—and each other.
To read an excerpt, click here.