Typically character driven and sometimes featuring a swoon-worthy romance, contemporary novels are often referred to as "fluffy." Or, if you're a fan of "Veronica Mars," maybe you'd call them marshmallows. But just as contemporaries can give you all the warm fuzzies, they also tackle serious topics like mental health, immigration, and rape culture. So to round out your contemporary shelf, I've gathered up a list of 10 contemporaries. Some will give you the warm fuzzies, others will shake you to your core. Some will even do both.

When We Collided by Emery Lord
Publisher: Bloomsbury Children's
Release date: April 5 2016
Vivi's in love with life. Jonah's down on his luck, struggling with the loss of his father, his emotionally absent mother, and raising his young siblings. So when Vivi comes to town, Jonah finds himself drawn to her. But when Vivi's enthusiasm falters, she starts down a dangerous path.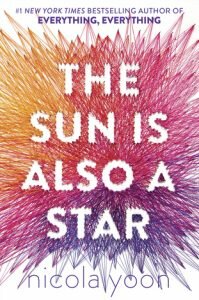 The Sun Is Also a Star by Nicola Yoon
Publisher: Delacorte Press
Release Date: November 1 2016
Natasha believes in facts. Daniel has always been the good son. When the two meet, just 12 hours before Natasha and her family are to be deported to Jamaica, it's like the universe is telling them that there's more to their story.

The Beginning of Everything by Robyn Schneider
Publisher: Katherine Tegen Books
Release Date: August 27 2013
Ezra Faulkner just lost his girlfriend, his shot at a future playing tennis, and his social life. In his recovery from the accident that changed his life, he meets Cassidy Thorpe. Ezra thinks she's just the girl he's been waiting for but Ezra has to learn that your perception of someone is not always who they are.

99 Days by Katie Cotugno
Publisher: Balzer & Bray/Harperteen
Release date: April 21 2015
For 99 days, Molly Barlow is home; back in the town she fled after breaking a boy's heart boy hooking up with his brother. Coming back means dealing with the people she left behind, like Patrick, the boy whose heart she broke, Gabe, Patrick's brother, and Julia, her ex-friend.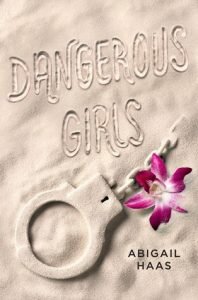 Dangerous Girls by Abigail Haas
Publisher: Simon Pulse
Release date: July 16 2013
What should be a fun spring break in Aruba turns into a nightmare when Anna's best friend, Elise, winds up murdered. Located in a foreign country and on trial in the court of public opinion, as well as a foreign court, Anna's facing murder accusations. But not everything is as it seems and as Anna knows, the truth doesn't always matter.

The Sacred Lies of Minnow Bly by Stephanie Oakes
Publisher: Dial Books
Release date: June 9 2015
After twelve years in the Kevinian cult – a cult that took everything from her – Minnow finds herself in a juvenile detention center, working with an FBI detective offering her freedom. But unlearning everything she's been taught is hard and, frankly, Minnow doesn't really want to talk about what happened. She doesn't want to talk about her hands or the fire or how the Prophet ended up dead.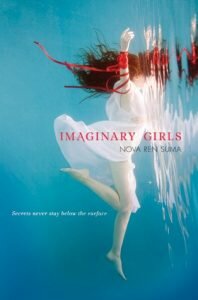 Imaginary Girls by Nova Ren Suma
Publisher: Dutton Juvenile
Release date: June 14 2011
It's been two years since Chloe was sent away. Two years since she's seen her sister, Ruby, and two years since she stumbled upon London Hayes's dead body floating in a resevoir. Now that she's back she can't hold on to Ruby tight enough but not everything is as it seems and as Chloe comes to know, secrets between sisters can be life or death.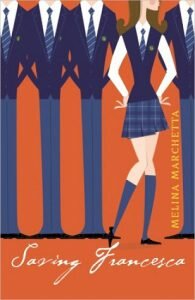 Saving Francesca by Melina Marchetta
Publisher: Knopf Books for Young Readers
Release date: March 31 2003
Francesca is always at odds with her mom, Mia. Now, Francesca is enrolled in what was once an all-boys school that just opened its doors to girls. But when her mom is unable to get out of bed for weeks, Francesca begins to grapple with who she is – and to her surprise, she's much more like her mom than she thinks.
Georgia Peaches and Other Forbidden Fruit

by Jaye Robin Brown
Publisher: Harper Teen
Release date: August 30 2016
Joanna has been out, and happily so, for years. But when her radio evangelist father uproots Jo from her life in Atlanta to Rome, a much more conservative city, he asks her to lie low. But that proves much more difficult than Jo though when she meets Mary, a girl who just might happen to have her eyes on Jo, too.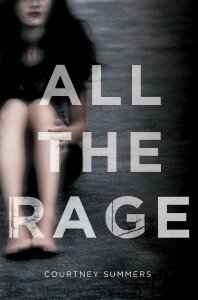 All the Rage by Courtney Summers
Publisher: St. Martin's Griffin
Release date: April 14 2015
No one believed her when Romy Grey spoke out against Kellan Turner, the sheriff's son. Now, branded a liar and cast out by her friends, Romy's only refuge is the diner outside of town where she works. But when a girl goes missing after a party and news breaks that Kellan has assaulted another girl, Romy has to decide – will she speak up even though no one will believe her or will she remain silent?