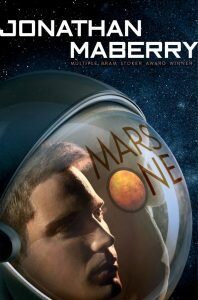 Producers Janet Zucker of Zucker Productions and Tony Eldridge of Lone Tree Entertainment optioned Jonathan Maberry's still-to-be-released novel Mars One as a feature film. The news was dropped at San Diego Comic Con 2016, as well as by .
Mars One follows Tristan, a teenage boy who has known since he was 12 that his family was selected to be on the first mission colonize Mars. But there are complications abound. First, he's in love with Izzy and about to embark on a journey with no return date. Second, another ship has already left for Mars. And third, the terrorist threats against the Mars One project which call the entire mission into question.
Mars One is slated for release on April 4, 2017.
[EDIT] We misread the original post; Mars One is being optioned as a film, not a TV show. We've edited the post to reflect the correct news, though the link will stay the same for the sake of continuity.