What's on our list this week? Ten books with black male YA love interests!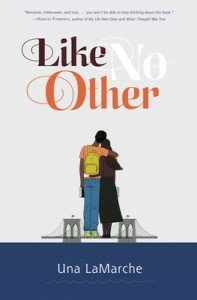 Like No Other by Una LaMarche
Publisher: Razorbill
Release date: July 24 2014
Devorah has never challenged the ways of her strict Hasidic upbringing. Jaxon is a book-smart nerd who has never been comfortable around girls. They've spent their entire lives in Brooklyn, on opposite sides of the same street. Their paths never crossed… until one day, they did.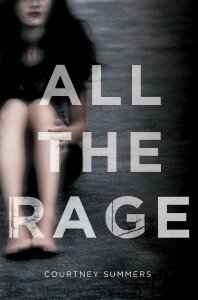 All the Rage by Courtney Summers
Publisher: St. Martin's Griffin
Release date: April 14 2015
The sheriff's son is not the golden boy everyone thinks he is. Romy must decide whether she wants to fight or carry the burden of knowing more girls could get hurt if she doesn't speak up.
Top Ten Clues You're Clueless by Liz Czukas
Publisher: HarperTeen
Release date: December 9 2014
Chloe would rather be anywhere than locked in the break room with five coworkers. But if they can band together, what looks like a total disaster might just make Chloe's list of Top Ten Best Moments.

Lying Out Loud by Kody Keplinger
Publisher: Scholastic Press
Release date: April 28 2015
When Ryder emails Amy asking her out, her friends see it as a prank opportunity not to be missed. But Sonny ends up talking to Ryder all night online. And she realizes that she might actually like him.

The Summer Prince by Alaya Dawn Johnson
Publisher: Arthur A. Levine Books
Release Date: March 1 2013
In futuristic Brazil, June Costa creates art in Palmares Tres, but when the new Summer King Enki wanders into town, June doesn't see an enchanting man – she sees a fellow artist. But every Summer King is destined to die, and Enki is no different.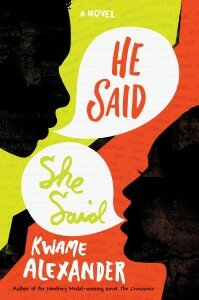 He Said / She Said by Kwame Alexander
Publisher: Amistad
Release date: November 19 2013
Omar has it made, thanks to his football skills. Claudia couldn't care less – she prefers to worry about social issues. But together, they may unexpectedly lead a huge social protest.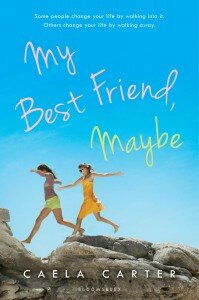 My Best Friend, Maybe by Caela Carter
Publisher: Bloomsbury USA Children's
Release date: June 3 2014
Colette has been bored since her best friend Sadie dumped her, but when Sadie tells she needs Colette to go to the Greek Islands with her, she decides to go – and finds that Sadie has been keeping a huge secret from her.

The Diviners (The Diviners #1) by Libba Bray
Publisher: Little, Brown Books For Young Readers
Release date: December 3rd 2013
It's 1926, and Evie O'Neill has to live with her uncle Will and his unhealthy obsession with the occult. Evie worries he'll discover her darkest secret: a supernatural power that has only brought her trouble so far. But when the police find a murdered girl branded with a cryptic symbol and Will is called to the scene, Evie realizes her gift could help catch a serial killer.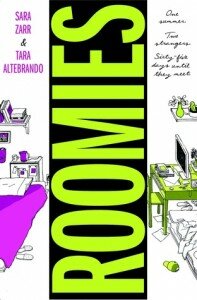 Roomies by Tara Altebrando & Sara Zarr
Publisher: Little, Brown Books For Young Readers
Release date: December 24 2013
When Elizabeth and Lauren are paired as freshman-year roommates, a series of e-mails between the two alters the landscape of each girl's summer – and raises questions about how two girls who are so different will ever share a dorm room.

Everything but the Truth (If Only) by Mandy Hubbard
Publisher: Bloomsbury USA Children's
Release date: November 17 2015
When Holly meets Malik, he assumes she is part of his privileged world. She doesn't correct him, because their flirtation could never turn into more than a superficial fling… right?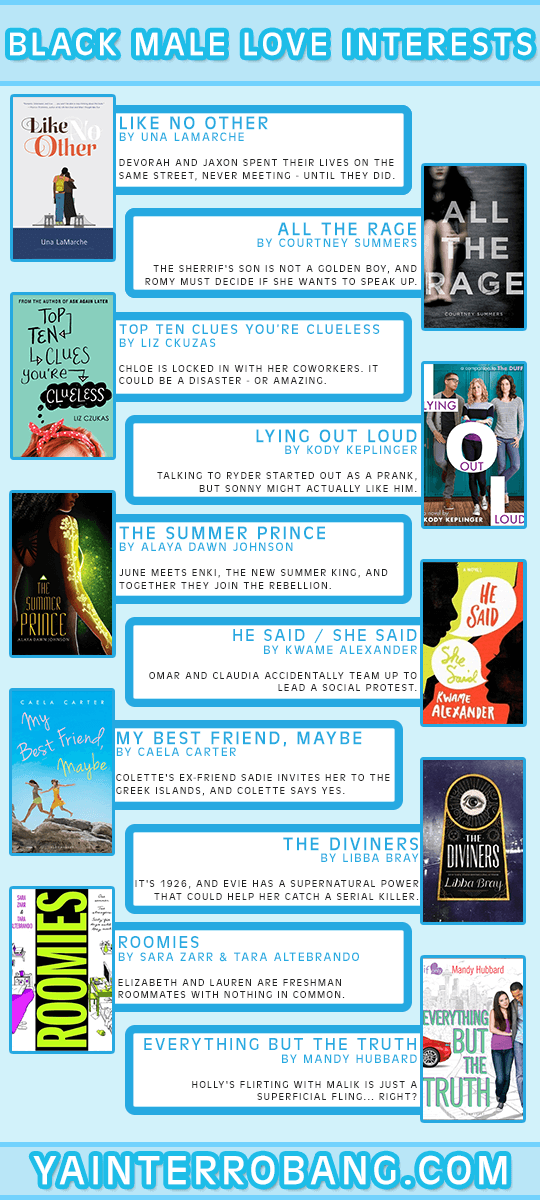 Who are your favorite black YA love interests? Sound off in the comments below!