What YA books release this week? We have a list of this week's January YA books!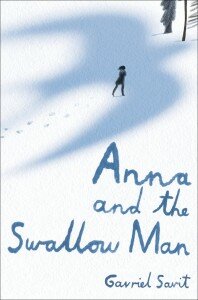 Anna and the Swallow Man by Gavriel Savit
Publisher: Knopf Books for Young Readers
Release date: January 26th
Kraków, 1939. A million soldiers and a thousand barking dogs. This is no place to grow up. Anna Łania is just seven years old when the Germans take her father. And then Anna meets the Swallow Man.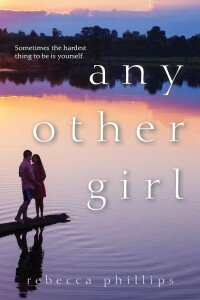 Any Other Girl by Rebecca Phillips
Publisher: Kensington Teen
Release date: January 26th
After years of trying to prove she's just like everybody else, Kat has found someone who wants her because she's not. A boy who could be everything she wants too—if Harper hadn't liked him first…

Arrows by Melissa Gorzelanczyk
Publisher: Delacorte Press
Release date: January 26th
Karma Clark just can't say goodbye to her boyfriend, Danny. No matter what he says or does or how he hurts her, she can't stay angry with him . . . and can't stop loving him. She's been shot with a love arrow.

The Dark Days Club (Lady Helen #1) by Alison Goodman
Publisher: Viking
Release date: January 26th
London, April 1812. When eighteen-year-old Lady Helen's housemaid goes missing, Lady Helen is drawn to William, who is one of the few who can stop the perpetrators: a cabal of powerful demons.

Front Lines (Soldier Girls #1) by Michael Grant
Publisher: Katherine Tegen Books
Release date: January 26th
World War II, 1942. A court decision makes women subject to the draft and eligible for service. Three daring young women will play their parts in the war to defeat evil and save the human race.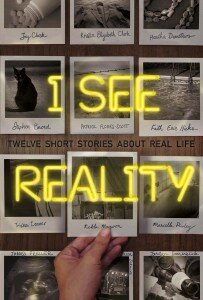 I See Reality by Grace Kendall (ed.)
Publisher: Farrar, Straus & Giroux
Release date: January 26th
Through prose and comics alike, these heart-pounding short stories ask hard questions about a range of topics from sexuality and addiction to violence and immigration.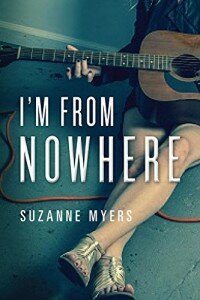 I'm from Nowhere by Suzanne Myers
Publisher: Soho Teen
Release date: January 26th
Just as Wren starts to settle in at her new school, clues begin appearing about the one secret her mother has ever kept from her—the identity of her father.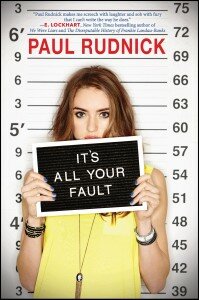 It's All Your Fault by Paul Rudnick
Publisher: Scholastic Press
Release date: January 26th
My name is Caitlin and up until forty-eight hours ago I had never: Tasted alcohol, kissed a boy, sang in public at the top of my lungs, kidnapped anyone. Now I'm in jail and I have no idea what I'm going to do.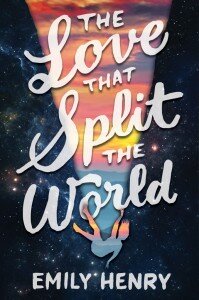 The Love That Split the World by Emily Henry
Publisher: Razorbill
Release date: January 26th
Natalie's last summer in her hometown is off to a great start… until she starts seeing things. Natalie must leap into the unknown for the chance to build a new world with the boy she loves.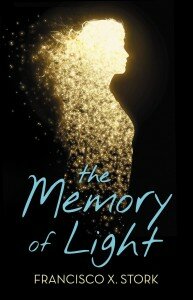 The Memory of Light by Francisco X. Stork
Publisher: Arthur A. Levine Books
Release date: January 26th
When Vicky Cruz wakes up in the Lakeview Hospital Mental Disorders ward, she knows one thing: She can't even commit suicide right. But for once, a mistake works out well for her.

The Mystery of Hollow Places by Rebecca Podos
Publisher: Balzer + Bray
Release date: January 26th
When Imogene's father, a famous author of medical mysteries, strikes out in the middle of the night and doesn't come back, she sets out to track down her absent mother using clues he left in his books.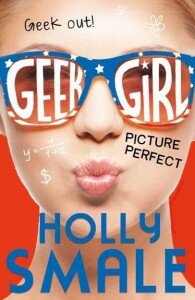 Picture Perfect (Geek Girl #3) by Holly Smale
Publisher: HarperTeen
Release date: January 26th
Harriet Manners knows a lot of facts about American culture. But she knows nothing about modelling in the Big Apple, and how her family will cope with life stateside.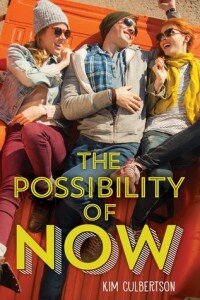 The Possibility of Now by Kim Culbertson
Publisher: Point
Release date: January 26th
Mara James has always been a perfectionist with a plan. But Mara didn't plan on having a total meltdown during her calculus exam. And she didn't plan on a video of it going viral.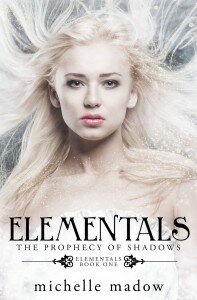 The Prophecy of Shadows (Elementals #1) by Michelle Madow
Publisher: Dreamscape Publishing
Release date: January 26th
When Nicole Cassidy moves from sunny Georgia to gloomy New England, the last thing she expects is to learn that her homeroom is a cover for a secret coven of witches. Or that she's apparently one.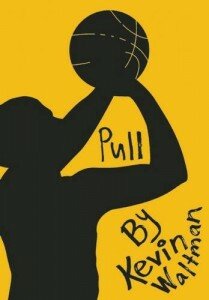 Pull by Kevin Waltman
Publisher: Cinco Puntos Press
Release date: January 26th
Derrick Bowen has put in two years getting ready for this season. And then Derrick hears a snap as he lands awkwardly after a thunderous dunk. Can Derrick lead the team to victory from the bench?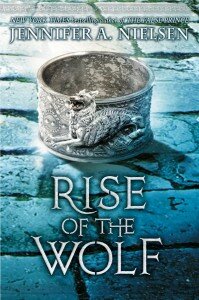 Rise of the Wolf (Mark of the Thief #2) by Jennifer A. Nielsen
Publisher: Scholastic Press
Release date: January 26th
Nic has escaped enslavement in the mines outside of Rome, but his troubles are far from over. The Praetor War–the battle to destroy Rome from within–is in full force, and Nic is caught in the crossfire.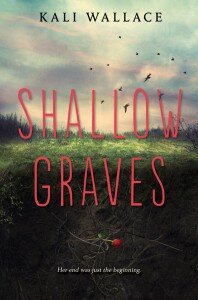 Shallow Graves by Kali Wallace
Publisher: Katherine Tegen Books
Release date: January 26th
When Breezy Lin wakes up in a shallow grave one year after her death, she doesn't remember who killed her or why. All she knows is that she's able to sense who around her is hiding a murderous past.

The Siren by Kiera Cass
Publisher: HarperTeen
Release date: January 26th
Kahlen is a Siren, bound to serve the Ocean by luring humans to watery graves with her voice, which is deadly to any human who hears it. Will she risk everything to follow her heart?

The Year We Fell Apart by Emily Martin
Publisher: Simon Pulse
Release date: January 26th
Few things come as naturally to Harper as epic mistakes. In the past year she was kicked off the swim team, earned a reputation as Carson High's easiest hook-up, and became the black sheep of her family.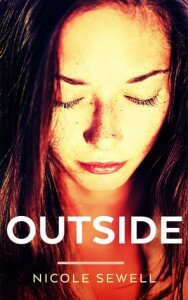 Outside by Nicole Sewell
Publisher: Loomis Park Press
Release date: January 28th
Alaina can count on one hand the number of times she's left Shiloh, a cult compound. After being found during an FBI raid, she's forced to leave and live among the sinners she's been raised to fear.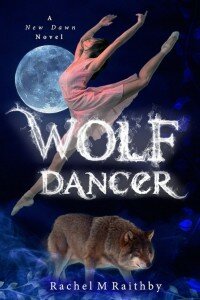 Wolf Dancer by Rachel M. Raithby
Publisher: Amazon
Release date: January 29th
The wars over but danger still lurks. As the packs align, hidden undercurrents are about to cast a shadow over the peace…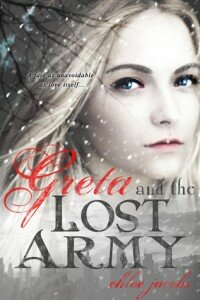 Greta and the Lost Army (Mylena Chronicles #3) by Chloe Jacobs
Publisher: Entangled Teen
Release date: February 1st
After spending the last four years trapped in a place of monsters, demons, and magick, the last thing the fierce teenage bounty hunter Greta expected was to ever be back on Earth.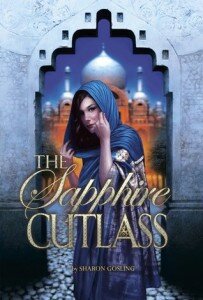 The Sapphire Cutlass (The Diamond Thief #3) by Sharon Gosling
Publisher: Switch Press
Release date: February 1st
Remy and the Ruby Airship s crew have traveled deep into the Indian jungle to learn the truth behind the mysterious Sapphire Cutlass. But will Remy's choices put everyone in danger?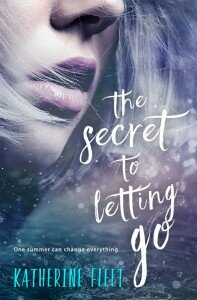 The Secret to Letting Go by Katherine Fleet
Publisher: Entangled Teen
Release date: February 1st
Haunted with guilt after his girlfriend's death, Daniel Hudson has no interest in committing to anyone. If only he could avoid the mysterious new girl in town, who seems every bit as naive as she looks.