What international YA books release this week? We've got a list for you of what January international YA books hit shelves this week.
AUSTRALIA

My Sister Rosa by Justine Larbalestier
Publisher: Allen & Unwin
Release date: January 27th
Che's little sister Rosa is smart, talented, pretty, and so good at deception that Che's convinced she must be a psychopath. She hasn't hurt anyone yet, but he's certain it's just a matter of time.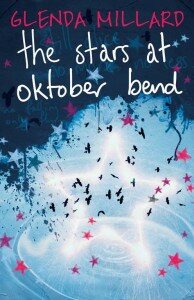 The Stars at Oktober Bend by Glenda Millard
Publisher: Allen & Unwin
Release date: January 27th
When Alice, who is reaching out to express herself through her beautiful-broken words, and Manny who is running to escape his past meet, they find the tender beginnings of love and healing.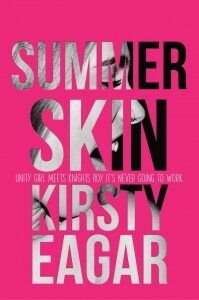 Summer Skin by Kirsty Eagar
Publisher: Allen & Unwin
Release date: January 27th
Jess Gordon is out for revenge. Last year the jocks from Knights College tried to shame her best friend. This year she and a hand-picked college girl gang are going to get even.
by Helen Chebatte
Publisher: Hardie Grant Egmont
Release date: February 1st
Romeo knows the rules. Stick with your own kind. Don't dob on your mates, or your enemies. But even unwritten rules are made for breaking. Fight Clubs, first loves and family ties are pushed to their limit.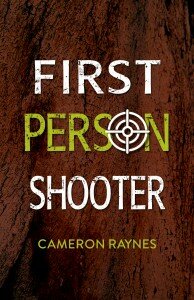 First Person Shooter by Cameron Raynes
Publisher: MidnightSun Publishing
Release date: February 1st
Shannon knows how to handle a rifle. When her mum is released from prison, the town waits to see whether her sociopathic stepson Pete will exact revenge for the manslaughter of his father.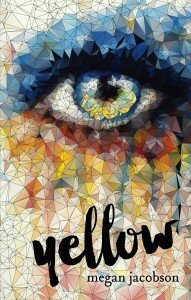 Yellow by Megan Jacobson
Publisher: Penguin
Release date: February 1st
Kirra makes a pact with a ghost. She'll prove who murdered him almost twenty years ago if he does three things for her. He makes her popular, he gets her parents back together, and he doesn't haunt her.
CANADA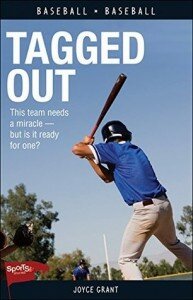 Tagged Out by Joyce Grant
Publisher: Lorimer
Release date: February 1st
When Jock joins the baseball team, it looks like the Blues might be able to turn the season around. But when the Pirates find out that Jock is gay, Nash has to decide if he wants to stand by his teammate.
U.K.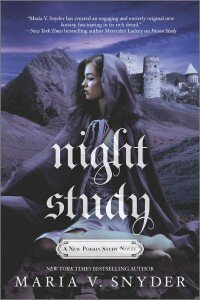 Night Study (Soulfinders #2) by Maria V. Snyder
Publisher: MIRA Ink
Release date: January 26th
Ever since being kidnapped from the Illiais Jungle as a child, Yelena Zaltana's has been fraught with peril. But the recent loss of her Soulfinding abilities has endangered her more than ever before.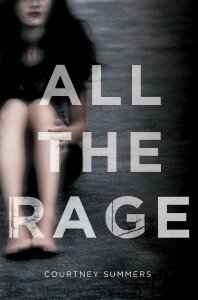 All the Rage by Courtney Summers
Publisher: Pan Macmillan
Release date: January 28th
Kellan Turner is not the golden boy everyone thinks he is and Romy Grey knows that for a fact. When news of Kellan assaulting another girl gets out, the cost of staying silent might be more than Romy can bear.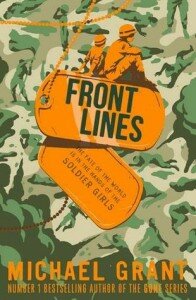 Front Lines (Soldier Girls #1) Michael Grant
Publisher: Electric Monkey
Release date: January 28th
World War II, 1942. A court decision makes women subject to the draft and eligible for service. Three daring young women will play their parts in the war to defeat evil and save the human race.

How Not to Disappear by Clare Furniss
Publisher: Simon & Schuster Books for Young Readers
Release date: January 28th
Hattie's best friends have left her: Reuben has run off to Europe to "find himself" and Kat's in Edinburgh with her new girlfriend. Oh, and she's also just discovered that she's pregnant with Reuben's baby…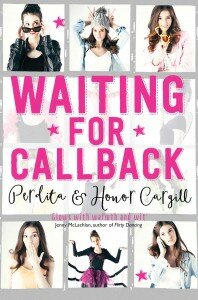 Waiting for Callback by Perdita Cargill & Honor Cargill
Publisher: Simon & Schuster Books for Young Readers
Release date: January 28th
When Elektra is discovered by an acting agent, she imagines Oscar glory can't be far away, but instead lurches from one cringe-worthy moment to the next! Off-stage things aren't going well either.

How Hard Can Love Be? (Normal #2) by Holly Bourne
Publisher: Usborne Publishing
Release date: February 1st
All Amber wants is a bit of love. Her mum has never been the caring type, even before she remarried and had a personality transplant. But Amber hopes spending the summer with her can change that.