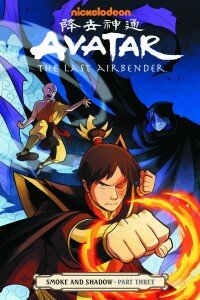 The Children's Book Council announced Gene Luen Yang as the next National Ambassador for Young People's Literature. Yang is the first-ever graphic novelist to be named National Ambassador for Young People's Literature.
The National Ambassador is selected for their contributions to young people's literature, the ability to relate to kids and teens, and a dedication to fostering children's literacy as a whole. Yang succeeds Walter Dean Myers and Kate DiCamillo in the position.
"I'm thrilled and humbled to be appointed National Ambassador for Young People's Literature. Reading breaks down the walls that divide us. By reading, we get to know people outside of our own communities. We gain knowledge others don't expect us to have. We discover new and surprising passions. Reading is critical to our growth, both as individuals and as a society. The Children's Book Council, Every Child a Reader, and Library of Congress all empower people by getting them to read. I'm honored to take up that mission myself and to carry on the amazing work of the ambassadors before me," said Gene Luen Yang in a press release.
Yang took home the Best Writer award at the Eisner Awards this year. He was honored both for his work on the 'Avatar: The Last Airbender' comic adaptation and for The Shadow Hero, a graphic novel that creates an origin story for The Green Turtle, the first Asian American superhero.
Yang will travel nationwide over the course of his two-year term promoting his platform, "Reading Without Walls," showing kids and teens that reading is a vital part of their lives, and speaking about how better to connect with kids and teens and help them love reading.
The inauguration ceremony will take place on January 7.
Have you read Yang's work? What's your favorite novel of his? Sound off in the comments below!