We updated this list for 2018! Click here to see more recent books.
Happy New Year! (Or in Cantonese – Gong Hey Fat Choy!) This year, Saturday, January 28th marks the first day of the Lunar New Year.
The Lunar New Year is the most important and most celebrated holiday for many East Asian and Southeast Asian cultures. It honors the first day on a luni-solar calendar, also known as the agricultural calendar. While this holiday is celebrated by many, each culture has its own traditions and festivities. (My family, for example, comes together and celebrates by eating a lot of food and gifting hongbao – red envelopes which carry money and represents and brings good luck and fortune.
Two years ago, I compiled a list of books that had East & Southeast Asian characters. In 2016, that post still happened to be one of the most popular articles on YA Interrobang. To celebrate the new year and diversity, I've compiled a list of 17 YA books that feature East & Southeast Asian characters that release in 2017, many of which are #OwnVoices.
Happy Lunar New Year – and happy reading!
---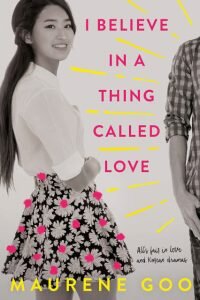 I Believe in a Thing Called Love by Maurene Goo
Publisher: Farrar, Straus and Giroux
Release Date: May 30th
Desi Lee believes anything is possible if you have a plan. So when the hottest human specimen to have ever lived walks into her life one day, Desi decides to tackle her flirting failures with the same zest she's applied to everything else in her life. Armed with her "K Drama Steps to True Love," Desi goes after the moody, elusive artist Luca Drakos—and boat rescues, love triangles, and fake car crashes ensue.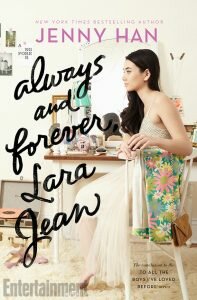 Always and Forever, Lara Jean (To All the Boys I've Loved Before #3) by Jenny Han
Publisher: Simon & Schuster Books for Young Readers
Release date: April 4th
Lara Jean is having the best senior year a girl could ever hope for. But change is looming on the horizon. And while Lara Jean is having fun and keeping busy helping plan her father's wedding, she can't ignore the big life decisions she has to make. Starfish by Akemi Dawn Bowman
Publisher: Simon Pulse
Release date: TBD
A half-Japanese teen must navigate through the microaggressions of her small town after she fails to get into art school.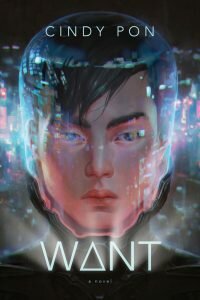 Want by Cindy Pon
Publisher: Simon Pulse
Release date: June 13th
Jason Zhou survives in a divided society where the elite use their wealth to buy longer lives and wear special suits, protecting them from the pollution and viruses that plague the city, while those without suffer illness and early deaths. Grieving the loss of his mother, Zhou is determined to change things, no matter the cost.

The Ship Beyond Time (The Girl from Everywhere #2) by Heidi Heilig
Publisher: Greenwillow
Release date: March 28th
Nix has spent her whole life journeying to places both real and imagined aboard her time-traveling father's ship. And now it's finally time for her to take the helm. Nix's future lies bright before her. Until she learns that she is destined to lose the one she loves. The November Girl by Lydia Kang
Publisher: Entangled Teen
Release date: TBD
As winter closes in, a boy running away from a violent home finds a girl whose blood is filled with violence on a desolate island in Lake Superior.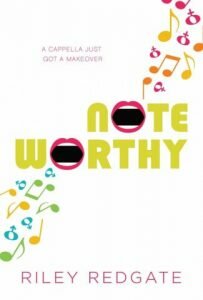 Noteworthy by Riley Redgate
Publisher: Abrams/Amulet
Release date: May 2nd
When Jordan Sun's low Alto 2 voice gets her shut out of the school musical, jeopardizing her college applications, she's forced to consider nontraditional options. Desperate to prove herself, Jordan auditions in drag for the Sharpshooters, Kensington's elite all-male a cappella octet, and finds herself enmeshed in a precarious juggling act: crushing on a guy, crushing on a girl, and navigating decades-old rivalries.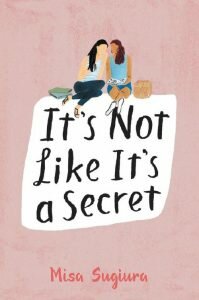 It's Not Like It's a Secret by Misa Sugira
Publisher: HarperTeen
Release date: May 9th
Sana Kiyohara has a lot of secrets. When Sana and her family move to California, she begins to wonder if it's finally time for some honesty, especially after she meets Jamie Ramirez. Sana soon realizes that telling the truth is easy compared to everything that happens after.

Flame in the Mist (Flame in the Mist #1) by Renée Ahdieh
Publisher: G.P. Putnam's Sons Books for Young Readers
Release date: May 2nd
The daughter of a prominent samurai, Mariko has long known her place—she may be an accomplished alchemist, but because she is not a boy, her future is out of her hands. Mariko is promised to the son of the emperor's favorite consort—a political marriage. But en route to the imperial city of Inako, Mariko narrowly escapes a bloody ambush by a dangerous gang of bandits known as the Black Clan, who she learns has been hired to kill her before she reaches the palace. Forest of a Thousand Lanterns (Forest #1) by Julie C. Dao
Publisher: Philomel
Release Date: TBD
This reimagining of the evil queen from Snow White based on Asian folklore follows Xifeng, who must unleash a jealous god on the world and set free the viciousness of her soul to become Empress of Feng Lu.

Wing Jones by Katherine Webber
Publisher: Walker Books
Release date: January 5th
Wing Jones has worshipped her older brother, Marcus, for as long as she can remember. Until the night when Marcus, drunk at the wheel after a party, kills two people and barely survives himself.

The Edge of the Abyss (The Abyss Surrounds Us #2) by Emily Skrutskie
Publisher: Flux
Release date: April 18th
Three weeks have passed since Cassandra Leung pledged her allegiance to the ruthless pirate-queen Santa Elena and set free Bao, the sea monster Reckoner she'd been forced to train. But other Reckoners illegally sold to pirates have escaped their captors and are taking the NeoPacific by storm. The Amaterasu Project by Axie Oh
Publisher: Tu Books
Release Date: TBD
The Amaterasu Project takes place in a futuristic Korea wracked by war and a run by a militarized government, where the greatest weapon—and perhaps the greatest hope—is a genetically modified girl.

Girl in Between by Pintip Dunn
Publisher: Kensington Books
Release date: June 27th
In her small Kansas town, at her predominantly white school, Kanchana doesn't look like anyone else. But at home, her Thai grandmother chides her for being too westernized. Only through the clothing Kan designs in secret can she find a way to fuse both cultures into something distinctly her own.

The Takedown by Corrie Wang
Publisher: Freeform Books
Release date: April 11th
Headed for the spot of valedictorian and ready for college apps, Kyla Cheng has almost made it through high school. But right before college apps are due, a fake sex tape of Kyla goes viral. A novel set in the near future where privacy is at hing of the past, Kyla dives right into the tech world of hackers and stalkers in order to get rid of the tape.

What Goes Up by Katie Kennedy
Publisher: Bloomsbury
Release date: July 18th
NASA is choosing teenagers for its secretive Interworlds Agency. Rosa and Eddie have no idea what the program is about, but they want to be a part of it. In order to be selected, they must make it through very competitive testing.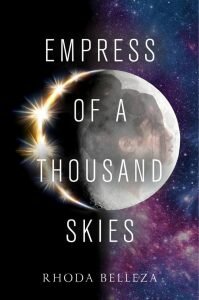 Empress of a Thousand Skies by Rhoda Belleza
Publisher: Razorbill
Release date: February 7th
Rhee, better known as Crown Princess Rhiannon Ta'an, is the sole surviving heir to a powerful dynasty. She'll stop at nothing to avenge her family and claim her throne. When Aly is falsely accused of killing Rhee, he's forced to prove his innocence to save his reputation – and his life.