Maybe you don't want to cull through our giant lists of weekly releases and just want to know the best things to snag this month. So here's a list of 4 YA books to watch out for in December 2016!

The Blazing Star by Imani Josey
Publisher: Wise Ink
Release date: December 6th
Sixteen-year-old Portia White is used to being overlooked—after all, her twin sister Alex is a literal genius. But when Portia holds an Egyptian scarab beetle during history class, she takes center stage in a way she never expected: she faints. Upon waking, she is stronger, faster, and braver than before. And when she accidentally touches the scarab again? She wakes up in ancient Egypt—her sister and an unwitting freshman in tow. As Portia and the girls discover that they're linked to the past by more than just chance, they have to find their way home.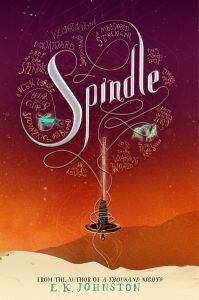 Spindle (A Thousand Nights #2) by E.K. Johnston
Publisher: Disney Hyperion
Release date: December 6th
It has been generations since the Storyteller Queen drove the demon out of her husband and saved her country from fire and blood. Two new kingdoms have sprouted on either side of the mountains where the demons are kept prisoner by bright iron, and by the creatures the Storyteller Queen made to keep them contained. But the prison is crumbling. Through years of careful manipulation, a demon has regained her power.

The Secret of a Heart Note by Stacey Lee
Publisher: Katherine Tegen Books
Release date: December 27th
As one of only two aromateurs left on the planet, sixteen-year-old Mimosa knows what her future holds: a lifetime of weeding, mixing love elixirs, and matchmaking—all while remaining incurably alone. For Mim, the rules are clear: falling in love would render her nose useless, taking away her one great talent. But when she accidentally gives an elixir to the wrong woman and has to rely on the lovesick woman's son, the school soccer star, to help fix the situation, Mim quickly begins to realize that falling in love isn't always a choice you can make.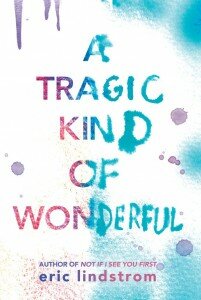 A Tragic Kind of Wonderful by Eric Lindstrom
Publisher: HarperCollins UK
Release date: December 29th
For sixteen-year-old Mel Hannigan, bipolar disorder makes life unpredictable. Her latest struggle is balancing her growing feelings in a new relationship with her instinct to keep everyone at arm's length. And when a former friend confronts Mel with the truth about the way their relationship ended, deeply buried secrets threaten to come out and upend her shaky equilibrium. As the walls of Mel's compartmentalized world crumble, she fears the worst–that her friends will abandon her if they learn the truth about what she's been hiding.
What book are you most excited for? Sound off in the comments below!