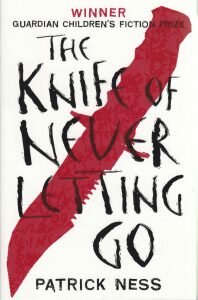 Daisy Ridley will star in the film adaptation of the Chaos Walking series by Patrick Ness, according to Variety. Ridley is an English actress who recently made her breakthrough starring in "Star Wars: The Force Awakens."
There are three novels in the Chaos Walking series. In the first book, The Knife of Never Letting Go, Todd is teen who can hear everyone's thoughts. When Todd stumbles upon a part of town that is completely silent, he discovers a terrible secret that he must run from.
Lionsgate will produce the film and Doug Liman will direct.
The Knife of Never Letting Go is available now.