This year marks the 25th Anniversary of "Beauty and the Beast" – as a Disney movie, at least. Between the original tale and the cartoon version, YA writers have loved using the tale as a base for their books. The use of it as inspiration thrills me because "Beauty and the Beast" is my favorite Disney movie – though "Tangled" is a very close second. My room is covered in "Beauty and the Beast" merchandise, including a recently acquired Mrs. Potts tea pot that actually plays "Be Our Guest."
So, of course I'm kind of obsessed with "Beauty and the Beast" retellings too. Fortunately, there are quite a few "Beauty and the Best" YA retellings! Not as many as you would think, but plenty to keep us occupied; since the live action version releases in early 2017. I'm sure by time you make it through all of these, we'll be hearing about the next wave.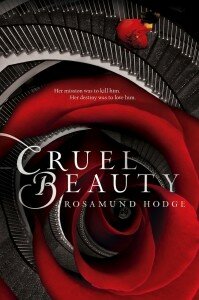 Cruel Beauty by Rosamund Hodge
Publisher: Balzer + Bray
Release date: January 28 2014
Since birth, Nyx has been betrothed to the evil ruler of her kingdom-all because of a foolish bargain struck by her father. And since birth, she has been training to kill him. On her seventeenth birthday, Nyx abandons everything she's ever known to marry the all-powerful, immortal Ignifex. Her plan? Seduce him, destroy his enchanted castle, and break the nine-hundred-year-old curse he put on her people. But Ignifex is not at all what Nyx expected. The strangely charming lord beguiles her, and his castle—a shifting maze of magical rooms—enthralls her. As Nyx searches for a way to free her homeland by uncovering Ignifex's secrets, she finds herself unwillingly drawn to him. Even if she could bring herself to love her sworn enemy, how can she refuse her duty to kill him? With time running out, Nyx must decide what is more important: the future of her kingdom, or the man she was never supposed to love.

Beast by Brie Spangler
Publisher: Knopf Books for Young Readers
Release date: October 11 2016
Tall, meaty, muscle-bound, and hairier than most throw rugs, Dylan doesn't look like your average fifteen-year-old, so, naturally, high school has not been kind to him. To make matters worse, on the day his school bans hats (his preferred camouflage), Dylan goes up on his roof only to fall and wake up in the hospital with a broken leg—and a mandate to attend group therapy for self-harmers. Dylan vows to say nothing and zones out at therapy—until he meets Jamie. She's funny, smart, and so stunning, even his womanizing best friend would be jealous. She's also the first person to ever call Dylan out on his self-pitying and superficiality. As Jamie's humanity and wisdom begin to rub off on Dylan, they become more than just friends. But there is something Dylan doesn't know about Jamie, something she shared with the group the day he wasn't listening. Something that shouldn't change a thing. She is who she's always been—an amazing photographer and devoted friend, who is also transgender. But will Dylan see it that way?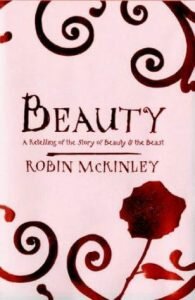 Beauty by Robin McKinley
Publisher: HarperCollins
Release date: October 25 1978
Beauty has never liked her nickname. She is thin and awkward; it is her two sisters who are the beautiful ones. But what she lacks in looks, she can perhaps make up for in courage. When her father comes home with the tale of an enchanted castle in the forest and the terrible promise he had to make to the Beast who lives there, Beauty knows she must go to the castle, a prisoner of her own free will. Her father protests that he will not let her go, but she answers, "Cannot a Beast be tamed?"

Of Beast and Beauty by Stacey Jay
Publisher: Delacorte Press
Release date: July 23 2013
In the domed city of Yuan, the blind Princess Isra, a Smooth Skin, is raised to be a human sacrifice whose death will ensure her city's vitality. In the desert outside Yuan, Gem, a mutant beast, fights to save his people, the Monstrous, from starvation. Neither dreams that together, they could return balance to both their worlds. Isra wants to help the city's Banished people, second-class citizens despised for possessing Monstrous traits. But after she enlists the aid of her prisoner, Gem, who has been captured while trying to steal Yuan's enchanted roses, she begins to care for him, and to question everything she has been brought up to believe. As secrets are revealed and Isra's sight, which vanished during her childhood, returned, Isra will have to choose between duty to her people and the beast she has come to love.

A Court of Thorns and Roses by Sarah J. Maas
Publisher: Bloomsbury USA's Children Books
Release date: May 5, 2015
When Feyre kills a wolf in the woods, a beast-like creature arrives to demand retribution for it. Dragged to a treacherous magical land she only knows about from legends, Feyre discovers that her captor is not an animal, but Tamlin—one of the lethal, immortal faeries who once ruled their world. As she dwells on his estate, her feelings for Tamlin transform from icy hostility into a fiery passion that burns through every lie and warning she's been told about the beautiful, dangerous world of the Fae. But an ancient, wicked shadow grows over the faerie lands, and Feyre must find a way to stop it . . . or doom Tamlin—and his world—forever.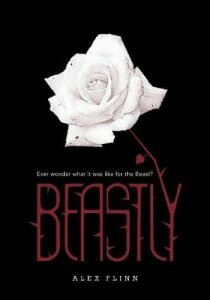 Beastly by Alex Flinn
Publisher: HarperTeen
Release date: October 2 2007
I am a beast. Not quite wolf or bear, gorilla or dog but a horrible new creature who walks upright—a creature with fangs and claws and hair springing from every pore. I am a monster. You think I'm talking fairy tales? No way. The place is New York City. The time is now. It's no deformity, no disease. And I'll stay this way forever—ruined—unless I can break the spell. Yes, the spell, the one the witch in my English class cast on me. Why did she turn me into a beast who hides by day and prowls by night? I'll tell you. I'll tell you how I used to be Kyle Kingsbury, the guy you wished you were, with money, perfect looks, and the perfect life. And then, I'll tell you how I became perfectly . . . beastly.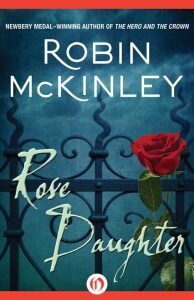 Rose Daughter by Robin McKinley
Publisher: Greenwillow Books
Release date: September 16 1997
It is the heart of this place, and it is dying, says the Beast. And it is true; the center of the Beast's palace, the glittering glasshouse that brings Beauty both comfort and delight in her strange new environment, is filled with leafless brown rosebushes. But deep within this enchanted world, new life, at once subtle and strong, is about to awaken. Twenty years ago, Robin McKinley dazzled readers with the power of her novel Beauty. Now this extraordinarily gifted novelist returns to the story of Beauty and the Beast with a fresh perspective, ingenuity, and mature insight. With Rose Daughter, she presents her finest and most deeply felt work–a compelling, richly imagined, and haunting exploration of the transformative power of love.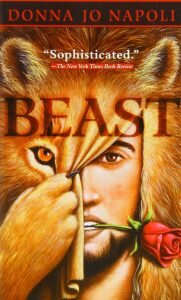 Beast by Donna Jo Napoli
Publisher: Atheneum Books
Release date: November 1 2000
Orasmyn is the prince of Persia and heir to the throne. His religion fills his heart and his mind, and he strives for the knowledge and leadership his father demonstrates. But on the day of the Feast of Sacrifices, Orasmyn makes a foolish choice that results in a fairy's wretched punishment: He is turned into a beast, a curse to be undone only by the love of a woman. Thus begins Orasmyn's journey through the Middle East and France as he struggles to learn the way of the beast, while also preserving the mind of the man. This is the story of his search, not only for a woman courageous enough to love him, but also for his own redemption.
Beauty and the Beast by K.M. Shea
Publisher: Self pub
Release date: December 15 2013
Once upon a time Elle made a mistake. A small miscalculation sends her through the roof of an enchanted chateau. Stranded until her broken leg mends, Elle is unwillingly forced to rely on the good will of the sour chateau owner —the cursed Prince Severin. Prince Severin—the commanding general and staunch supporter of his brother the crown prince—is cursed to look like a beast until a maiden falls in love with him. He has given up all hope of shattering the curse, and has only disdain for Elle. Unfortunately, the pair can't seem to avoid each other thanks to the meddling of the chateau's cursed servants. Eventually Elle's playful manners and Severin's hidden gentleness draw the pair together. Severin's life is placed in danger when hostilities flare between his brother and the monarchs of a neighboring country. When Elle risks everything to save Severin, will he be able to forgive her for her lies?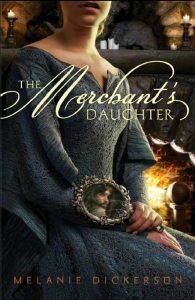 The Merchant's Daughter by Melanie Dickerson
Publisher: Zondervan
Release date: December 4 2011
Annabel, once the daughter of a wealthy merchant, is trapped in indentured servitude to Lord Ranulf, a recluse who is rumored to be both terrifying and beastly. Her circumstances are made even worse by the proximity of Lord Ranulf's bailiff, a revolting man who has made unwelcome advances on Annabel in the past. Believing that life in a nunnery is the best way to escape the escalation of the bailiff's vile behavior and to preserve the faith that sustains her, Annabel is surprised to discover a sense of security and joy in her encounters with Lord Ranulf. As Annabel struggles to confront her feelings, she is involved in a situation that could place Ranulf in grave danger. Ranulf's future, and possibly his heart, may rest in her hands, and Annabel must decide whether to follow the plans she has cherished or the calling God has placed on her heart.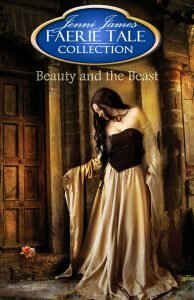 Beauty and the Beast by Jenni James
Publisher: Stone Haven Publishing
Release date: August 29 2012
Prince Alexander has been turned into a werewolf and has one year to find someone to love him and break the spell, or he will be a wolf forever. He has nearly given up achieving the impossible, knowing no girl would ever fall in love with such a monster. Just when he is about to abdicate the throne to his cousin, he meets Cecelia Hammerstein-Smythe and begins to hope for the first time in months. Can he balance both worlds as a human and beast, gaining the love and trust of a girl who has every reason to despise him? Cecelia detests the prince. She only knows Alexander as the arrogant monarch—the tyrant who has made her life miserable—though perhaps he's changed right before her eyes. He's not as full of himself as he once was. The prince is gentle now… but then again, so is the beast.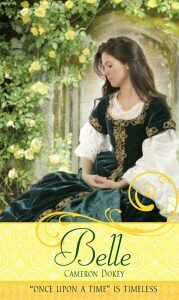 Belle by Cameron Dokey
Publisher: Simon Pulse
Release date: November 1 2008
Belle is convinced she has the wrong name, as she lacks her sisters' awe-inspiring beauty. So she withdraws from society, devoting her time to wood carving. Secretly, Belle longs to find the fabled Heartwood Tree. If carved by the right hands, the Heartwood will reveal the face of one's true love. During a fierce storm, Belle's father stumbles upon the mysterious Heartwood — and encounters a terrifying and lonely Beast. Now Belle must carve the Heartwood to save her father, and learn to see not with the eyes of her mind, but with the eyes of her heart.

The Artisans by Julie Reece
Publisher: Month9Books
Release date: May 12 2015
They say death can be beautiful. But after the death of her mother, seventeen-year-old Raven Weathersby gives up her dream of becoming a fashion designer. To make ends meet, Raven works after school as a seamstress, creating stunning works of fashion. Instead of making things easier on the high school senior, her stepdad's drinking leads to a run in with the highly reclusive heir to the Maddox family fortune, Gideon Maddox. But Raven's stepdad's in no condition to attend the meeting with Maddox. So Raven volunteers to take his place and offers to repay the debt in order to keep the only father she's ever known out of jail, or worse. Gideon Maddox agrees, outlining an outrageous demand: Raven must live in his home for a year while she designs for Maddox Industries' clothing line, signing over her creative rights. Her handsome young captor is arrogant and infuriating to the nth degree, and Raven can't imagine working for him, let alone sharing the same space for more than five minutes. But is Gideon Maddox the monster the world believes him to be? And can he stand to let the young seamstress see him as he really is?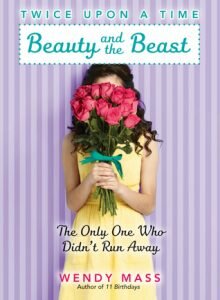 Beauty and the Beast by Wendy Mass
Publisher: Scholastic Press
Release date: June 1 2012
When you're stuck with the name Beauty, people expect a lot from you — like beauty and grace and courage and a sense of style. But what if all you like to do is read books and search for odd objects that other people drop? Oh, and you have a perfect older sister who really should have had your name instead of you. And when you're a prince, you're supposed to be athletic and commanding and brave and tall. But what if all you like to do is play the bagpipes (badly), study the stars, and try to figure out how to make worms live forever? Oh, and you also have a perfect older brother who is a lot more princely than you'll ever be. When Beauty's life turns completely upside down and she is forced to head out into the world, she has to figure out just who she wants to be. And when Prince Riley suddenly grows fur, and nails as sharp as sticks, he has to learn that appearances can be deceiving. Before Beauty and Riley can save each other, they have to save themselves.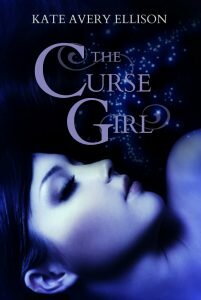 The Curse Girl by Kate Avery Ellison
Publisher: Self-published
Release date: May 14 2011
When Bee is imprisoned in a magical, cursed house because of her father's selfish choices, she has just one plan… escape! But she must solve a riddle and help her fellow prisoners break the curse that binds them all before she can leave, and that is proving more difficult than she originally thought thanks to the bitter young master of the house, Will. Will wants nothing to do with Bee or her help (and he certainly isn't planning on falling in love with her), but he might have underestimated just how determined and clever–and irresistible–she can be.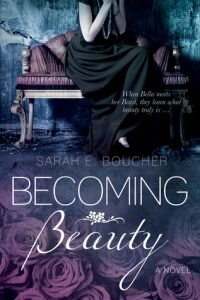 Becoming Beauty by Sarah Boucher
Publisher: Cedar Fort Publishing & Media
Release date: November 11 2014
If Bella were the quintessential Beauty—gorgeous, kindhearted, and self-sacrificing—she might have a chance at transforming this monster into a man, but she's never been the toad-kissing kind. Obsessed with landing a wealthy nobleman and escaping her humdrum life, Bella will stop at nothing to achieve her goals. Bella's sense of entitlement strains both her family's finances and patience. Which is precisely what landed her here, at the mercy of the Beast. As punishment for her selfishness, she's sent into the Beast's service where she must choose whether to follow the path she's always dreamed of—or risk it all for something even greater.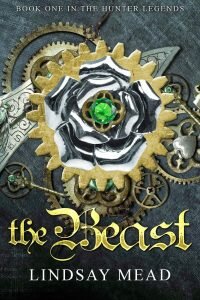 The Beast by Lindsay Mead
Publisher: Self-published
Release date: June 26 2015
Demon possession has swept through Glace's neighboring kingdom, turning humans into hellhounds. These great, fanged wolves are wild, desperate, and hungry. Only the sworn Hunters have kept them back for five long, bloody years. At the young age of fifteen, Belle LeClair became a Hunter. She no longer remembers how many hounds she's killed, or how many friends she's buried. Still, Belle leads the hunt till a tragedy forces her deep into the dark kingdom. Her heart will be turned, her loyalty tested— and fate will intervene.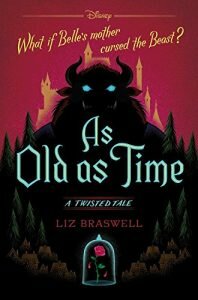 As Old As Time by Liz Braswell
Publisher: Disney Press
Release date: September 6 2016
Belle is a lot of things: smart, resourceful, restless. She longs to escape her poor provincial town for good. She wants to explore the world, despite her father's reluctance to leave their little cottage in case Belle's mother returns–a mother she barely remembers. Belle also happens to be the captive of a terrifying, angry beast. And that is her primary concern. But Belle touches the Beast's enchanted rose, intriguing images flood her mind–images of the mother she believed she would never see again. Stranger still, she sees that her mother is none other than the beautiful Enchantress who cursed the Beast, his castle, and all its inhabitants. Shocked and confused, Belle and the Beast must work together to unravel a dark mystery about their families that is twenty-one years in the making.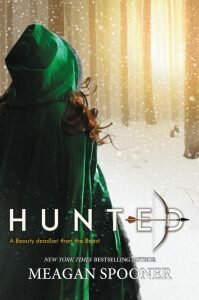 Hunted by Meagan Spooner
Publisher: HarperTeen
Release date: March 14 2017
Beauty knows the Beast's forest in her bones—and in her blood. Though she grew up with the city's highest aristocrats, far from her father's old lodge, she knows that the forest holds secrets and that her father is the only hunter who's ever come close to discovering them. So when her father loses his fortune and moves Yeva and her sisters back to the outskirts of town, Yeva is secretly relieved. Out in the wilderness, there's no pressure to make idle chatter with vapid baronessas…or to submit to marrying a wealthy gentleman. But Yeva's father's misfortune may have cost him his mind, and when he goes missing in the woods, Yeva sets her sights on one prey: the creature he'd been obsessively tracking just before his disappearance. Deaf to her sisters' protests, Yeva hunts this strange Beast back into his own territory—a cursed valley, a ruined castle, and a world of creatures that Yeva's only heard about in fairy tales. A world that can bring her ruin or salvation. Who will survive: the Beauty, or the Beast?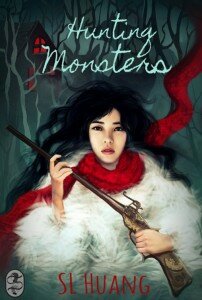 Hunting Monsters by S.L. Juang
Publisher: Book Smugglers Publishing
Release date: October 7 2014
Ever since she was a small girl, she has learned to be careful on the hunt, to recognize the signs that separate regular animals from human-cursed grundwirgen. To harm a grundwirgen is a crime punishable by death by the King's decree – a fatal mistake that her Auntie Rosa and mother have carefully prepared her to avoid. On her fifteenth birthday, when her mother is arrested and made to stand trial for grundwirgen murder, everything she thought she knew about her family and her past comes crashing down. Auntie Rosa has always warned her about monsters. Now, she must find and confront them to save her mother, no matter the cost.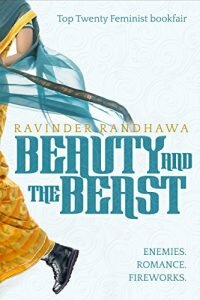 Beauty and the Beast by Ravinder Randhawa
Publisher: Self-published
Release date: September 12 2014
Meet Harjinder (aka Hari-jan): 'A' level student, supermarket worker and desperate journalist. Feisty and impulsive, Hari-jan can't refuse a dare and to make matters worse has fallen in love with the wrong boy. Her best friend Ghazala has taken to wearing the hijab and mentoring racists. Can Hari-jan battle through the hurdles and win her man? Can Ghazala work out how to do Good in her own way?