I absolutely love romance, and swoon even harder when the love interest happens to be Asian. Growing up, I didn't find many Asian love interests in the books I read. Today, one can find more and more books that could fit onto this list. Here, I've rounded-up 10 YA books with Asian love interests so you don't have to go searching yourself.

Cinder (The Lunar Chronicles #1) by Marissa Meyer
Publisher: Feiwel & Friends
Release date: January 3 2012
Cinder is a cyborg from New Beijing who ends up caught in an intergalactic war between the Lunar people and her own country. Based on the fairy tale "Cinderella" with a sci-fi twist, Cinder is thrust straight into politics, magic, and her own strange past.

Shine, Coconut Moon by Neesha Meminger
Publisher: Margaret K. McElderry Books
Release date: March 10 2009
Sam wants to learn more about her Sikh heritage from her uncle, but her mother worries about what will happen – and ignorant neighbors are more dangerous than anything.

Eleanor & Park by Rainbow Rowell
Publisher: St. Martin's Griffin
Release date: February 26 2013
Two troubled misfits, badly bullied Eleanor and self-conscious Park, find comfort in their shared love of music and comics, and in each other over the course of a school year in 1986.

When Dimple Met Rishi by Sandhya Menon
Publisher: Simon Pulse
Release date: May 30 2017
With graduation behind her, Dimple's more than ready for a break from her family, from Mamma's obsession with her finding the "Ideal Indian Husband." If they truly believed she needed a husband right now, they wouldn't have paid for her to attend a summer program for aspiring web developers. …Right? Rishi Patel is a hopeless romantic. So when his parents tell him that his future wife will be attending the same summer program as him he's totally on board.

Bumped (Bumped #1) by Megan McCafferty
Publisher: Balzer & Bray
Release date: April 26 2011
In a world where a virus makes adults infertile, teen girls are paid to conceive and give birth for families who want children. Identical twins Melody and Harmony, who were separated at birth, finally meet when one scores a conception contract. Their lives are changed forever when their identities are mistaken.

Other by Karen Kincy
Publisher: Flux
Release date: July 8 2010
Gwen is a shapeshifter, which can mean death in her small town in Washington state. When werewolves take interest in the national forest in her town, tensions rise. When Gwen realizes a serial killer is on the loose, she meets the Japanese fox-spirit Tavian who challenges her boyfriend Zack and encourages her to be herself.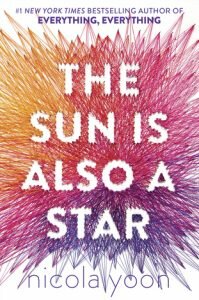 The Sun Is Also a Star by Nicola Yoon
Publisher: Delacorte Press
Release date: November 1 2016
I'm a girl who believes in science and facts. Not fate. Not destiny. Or dreams that will never come true. I'm definitely not the kind of girl who meets a cute boy on a crowded New York City street and falls in love with him. Not when my family is twelve hours away from being deported to Jamaica. Falling in love with him won't be my story.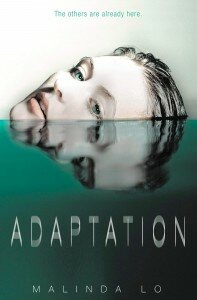 Adaptation by Malinda Lo
Publisher: Little, Brown Books for Young Readers
Release date: September 18 2012
Reese can't remember anything from the time between the accident and the day she woke up almost a month later. When Reese unexpectedly collides with the beautiful Amber Gray, her search for the truth is forced in an entirely new direction.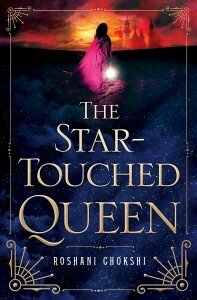 The Star-Touched Queen by Roshani Chokshi
Publisher: St. Martin's Griffin
Release date: April 26 2016
Cursed with a horoscope that promises a marriage of Death and Destruction, sixteen-year-old Maya's wedding takes a fatal turn, leaving her the queen of Akaran and wife of Amar. But Akaran has secrets – thousands of locked doors, gardens of glass, and a tree that bears memories instead of fruit. Beneath Akaran's magic, Maya begins to suspect her life is in danger. When she ignores Amar's plea for patience, her discoveries put more than new love at risk.

Just Visiting by Dahlia Adler
Publisher: Spencer Hill Press
Release date: November 17 2015
As two friends, Reagan and Victoria, struggle to learn who they are and what they want in the present, they discover just how much they don't know about each other's pasts.
What books are we missing from the list? Sound off in the comments below!
You might also like our list of East and Southeast Asian YA books coming out in 2017!